3 Ways the Cloud Will Shape AI in 2023
3 Ways the Cloud Will Shape AI in 2023
Cloud advances will enable AI breakthroughs, shape cybersecurity and compliance strategies, and provide opportunities for the financially savvy and nimble.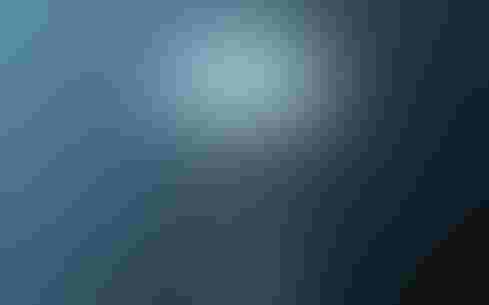 SydaProductions via Adobe Stock
Hybrid and multi-cloud environments continued to grow and evolve last year, enabling stunning advances in artificial-intelligence technologies and expanded opportunities for companies to flourish and scale.
Simultaneously, US inflation mushroomed to a 40-year peak and rates remain higher than at any time since the early 1980s. More expensive prices across the board have forced tech companies to right-size their spending, an action executives hope ultimately will make services more available to small and midsized businesses.
Savvy tech companies will take advantage of the convergence of these trends in 2023. Opportunities exist for budget-conscious leaders in the cloud and AI arenas, cybersecurity enhancement and creativity regarding cloud-resource expenditures. These are three predictions we see coming to fruition this year:
1. Continued AI breakthroughs due to increasing cloud options
The ability to serve and integrate solutions across cloud providers or on premises will become tech-company table stakes. Further testing and experimenting with AI systems and machine learning tools, like Spice AI, to perform art-to-documentation, code-assistance and other functions will spur innovations that surpass those we witnessed last year in generative AI. Cloud systems with more sophisticated intelligence will help accelerate development, support, customer interaction and adaptive tooling.
Streaming services in the gaming and general entertainment industries will showcase cloud-computing progress. Netflix, for example, is producing an impressive suite of games. Unity's 2021 acquisition of Weta Digital for $1.6 billion last year offers a sign of what's to come. Unity's move augmented the company's offerings that now span gaming, movies, and other streaming services. Such forward movement will expand technology uses and capabilities, even into cloud-based remote work.
2. Cybersecurity and compliance will pervade all tech-company operations
Global security threats are on the rise. The challenges of varying service levels across multi-cloud environments will continue to drive capabilities for compliance regulations and service-level consistency. Meeting security requirements across evermore complex environments will be imperative. Doing so will protect a business's digital assets and public perception as it fulfills the promise of service delivery.
Global regulations affecting tech companies, such as the 2022 European Union Digital Markets Act, could have a significant impact on cloud and other technology providers. The new law, which went into effect November 1, seeks to establish a level playing field within the digital economy, removing barriers to competing with the likes of Amazon, Google, and Meta. Restrictions include banning the combination of data from two services owned by the same company. Fines may be levied against those businesses that violate the act.
The act and comparable EU regulations and trends are forcing interoperability and openness across platforms. The effects range from a multi-cloud stimulus to new challenges confronting cloud providers: disclosure of how algorithms and automated workflows operate and where and how data is used. Even hardware faces changes because platforms now must be compatible. Apple, for instance, needs to adopt USB-C power for iPhones.
3. Spend strategies become paramount in an economic downturn
A true recession eventually will cause businesses to pull back on overall cloud spend. Yet flexible cloud capacity makes a viable choice.
Companies' budget allocations for cloud expenditures and capabilities already have emerged as a go-to mechanism for improving economic risk management. If there are cost-efficient choices that offer services fitting a company's needs, goals remain within reach. Maintaining flexibility for managing spend and spend control is a massive driver for cloud and cloud services. This doesn't necessarily ensure growth in the cloud industry during a declining economy. Instead, the cloud sector serves as an avenue for companies to fine-tune and accurately control resources and spend management, even if that means reducing capacity for a time period to be more efficient.
Still, investor interest in cloud companies and cutting-edge cloud-first and cloud-native businesses that use clouds could intensify. These are the corporations fueling some of the most impressive new technologies. But simply being a cloud is no longer enough to move the needle. Having a software-enabled solution that limitlessly scales and maximizes cloud optimization -- not to mention customer adoption, sticky revenue and growth-buttressing variable costs -- will attract investors once the flow of capital returns to tech companies.
Negative macroeconomic conditions need not, and arguably should not, curtail a company's cloud-related growth plans. Done smartly, spending on cloud resources could lead to business success. Cloud companies that prove nimble, offering customers easier ways to grow, will be investor targets. Tech companies must be cognizant of the escalating hurdles in the cybersecurity and regulatory realms to minimize business friction in 2023. And a more diverse cloud landscape during the coming year will yield yet-unseen AI achievements.
Never Miss a Beat: Get a snapshot of the issues affecting the IT industry straight to your inbox.
You May Also Like
---