4 Ways to Maximize IT Productivity in a Transition to Cloud
4 Ways to Maximize IT Productivity in a Transition to Cloud
Cloud migration often leads to the outsourcing of critical activities. So how can your IT staff continue to contribute during this transition?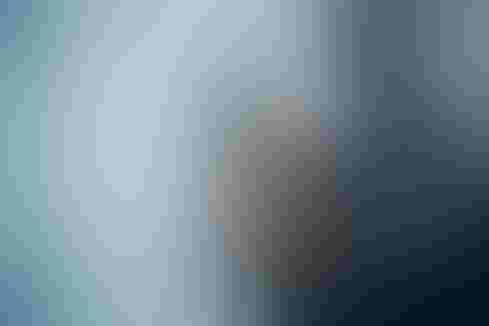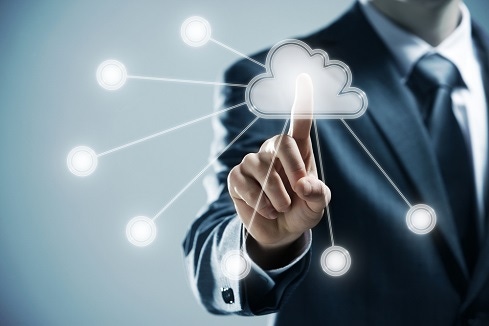 Very few organizations attempt a cloud migration without the help of a third-party system integrator or managed service provider (MSP). For those that do use a partner, their intention often is to leverage the provider for the migration, then manage the new environment themselves after the migration is complete.
Most, however, find that a migration happens incrementally, and that after their cloud environment has been architected, the learning is far from over. Continuing to work with the partner on an ongoing basis is usually necessary to fully realize the benefits they were seeking when they decided to migrate.
There are a few factors that contribute to this. For one, most organizations new to the cloud are unfamiliar with carrying out day-to-day cloud operations optimally. Partners can provide the training needed to eliminate the inefficiency that comes with this lack of understanding.
Second, it is nearly impossible to set up an environment that will meet business needs perfectly. Is it compliant? Is it over- or under-provisioned? Does it minimize software licensing costs?
The reality is that no matter how much pre-migration planning you do, some changes will be needed post-migration. A good partner can assess the baseline operational data that is gathered in the first few months of cloud adoption, answer these questions, identify changes that are needed, and make them in a more streamlined fashion.
So where does this leave in-house IT pros?
Whether adopting IaaS, PaaS, SaaS, or most likely, a combination of all three, the "as-a-service" model eliminates a portion of the work that has traditionally been carried out by in-house IT professionals. For this reason, many IT pros fear that moving to the cloud is going to render them obsolete and leave them jobless. When told that their organization is going to continue to leverage a partner for cloud management after the migration is complete, these fears are only compounded.
The reality is that IT pros who embrace this changing paradigm and find ways to repurpose their existing skill set probably are not in danger of losing their jobs. In many cases, they can propel their careers by helping to aid in companies' transformation to the cloud.
As an IT decision maker, here are four things you can do to enable in-house IT staff to add value as you transition to a cloud-based model that leverages an SI or MSP:
Use your partner to architect the new environment. It's not easy to build out a cloud environment that will meet an organization's specific needs. But it's even harder to fix one that has been architected improperly once critical business systems depend on it. By leveraging the experience of a partner, you can avoid some of the common architectural pitfalls and build out a cloud environment that works for you the first time.
How internal IT can help: Existing IT staff will understand how granular business requirements impact technical requirements. IT pros can play a pivotal role in ensuring that these requirements are taken into consideration as new environments are built.
Use your partner to build standardized templates and policies. Most seasoned IT pros who have built their skills in an on-premises environment can learn how to build systems that will support their business in the cloud. But if it's not done in an organized fashion, every new environment can be configured differently, leading to a lack of standardization and excessive time dumped into activities that could be automated. A good partner can establish a foundation for standards by building a library of templates and an operational runbook with a checklist of key activities. This will drive standardization and consistency that reduces costs and increases reliability in the long run.
How internal IT can help: Once the environments, templates, and processes are built, internal IT pros can start to carry out the operations. They can also gather feedback from their business counterparts about how the systems are working for end users. This feedback is vital to making the proper architectural or procedural changes to better enable the business through the technology.
Use your partner to explore new features and emerging technologies. Whether you're trying to deploy IoT, deep learning, real-time analytics, or any other emerging technology for the first time, leveraging the help of a partner who has done it before is tremendously helpful.
How internal IT can help: Because they work at the intersection of technology and tactical execution, in-house IT is always a step closer to the business than any external entity. These skilled professionals can apply their knowledge to amplify the organization's core competencies. With this knowledge, they can provide key guidance to help ensure that emerging technology is implemented in a way that makes sense for that specific organization's short and long-term goals.
Use your partner to modernize legacy applications: As part of your cloud migration, you likely will want to update some applications built to run on your on-premises servers. Your partner can help you through this process so that your applications take full advantage of the broad feature set, global infrastructure footprint, and scalability of the cloud.
How internal IT can help:As you may know, there are generally six ways to deal with your existing applications as you move to the cloud: retaining, retiring, re-factoring, re-platforming, re-purchasing, and re-hosting. The most logical approach for each application is dependent on several factors. Your IT staff can work to understand the ROI and other business impacts of each approach to ensure that you choose the correct one.
The optimal cloud partnership
As your organization gains more experience with a specific cloud service or use case, more of the day-to-day operations required to keep that environment running properly can be handled by your internal IT staff. But the rate of change is greater today than it ever has been before, and things will move even faster tomorrow. As you strive to stay competitive in an era of such extraordinary change, an openness to emerging technologies is imperative. This means that moving applications to the cloud should not be the final change your organization makes regarding how it uses technology. Rather, it should be one of the first steps in a broader transformation journey.
Having the right partner by your side can help you minimize risk and friction as you adopt new technologies. An internal IT department that understands how technology can help achieve business objectives is a critical conduit between end users and your SI or MSP, ensuring that technical changes lead to real business outcomes.
To learn more about using partners with your in-house IT team to strengthen your competitive advantage, visit PCM.


Todd Pekats is a Solutions Architect with 30 years of experience in the production, operations, support, management and design of complex high-end technology solutions. Todd currently works at Stratiform USA and is chartered with providing enterprise consulting services focused on Microsoft technologies and infrastructures. Todd's experiences combine global engineering, and operations management, along with disaster recovery and business continuity. Todd has run a number of successful consultancies in the New York metropolitan area and has extensive experiences in the financial markets. Todd is a v-TSP and a Device TSP, he is also a Windows 7/10 Ranger and was recognized by Microsoft as the Evangelist of the year.
Never Miss a Beat: Get a snapshot of the issues affecting the IT industry straight to your inbox.
You May Also Like
---