6 Secrets of Cloud Cost Optimization
6 Secrets of Cloud Cost Optimization
Getting the most out of your cloud budget requires thoughtful research and planning. Here are six proven tactics that will help you bring your cloud costs under control.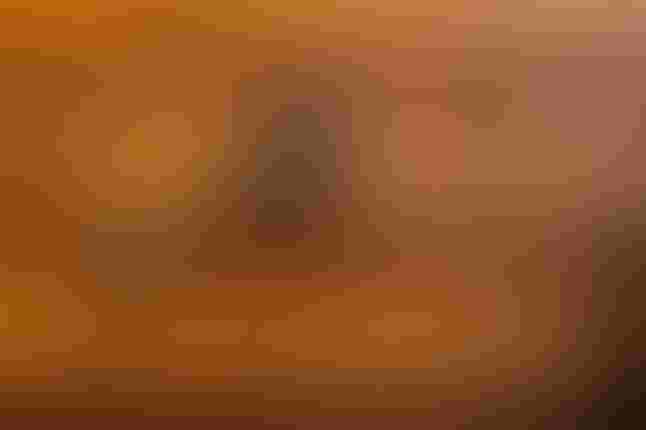 Aliaksandr Lobach via Alamy Stock
Cloud costs are soaring. That's no secret. What's not as well known is that there are several fundamental, yet frequently overlooked, approaches that organizations can use to optimize their cloud costs. By using these techniques, hidden to many cloud users, it's possible to trim costs without sacrificing performance or security.
1. Measure the cloud-spend drivers
Cloud cost optimization should begin by measuring the drivers of cloud spend at a granular level and then providing full visibility to the teams and organizations that are behind the spend, says Tim Potter, principal, technology strategy and cloud engineering with Deloitte Consulting. "Near-real-time dashboards showing cloud resource utilization, routine reports of cloud consumption, and predictive spend reports will provide application teams and business units with the data needed to take action to optimize cloud costs," he notes.
Potter suggests that a highly effective enterprise cloud FinOps team can partner with application and technology platform teams to develop actionable plans to optimize spend by reducing consumption and enhancing system architectures. "Spend optimization activities that can be driven at the application level are added to the application team's backlog and tagged so that the cloud FinOps team has visibility into when and how the enhancement was delivered," he explains.
Potter notes that if cost-reducing activities are pursued at an enterprise level, the cloud FinOps team will either own the enhancement or take responsibility for bringing the right platform teams together to achieve the cloud spend optimization outcome. "Further, the cloud FinOps team should have responsibility for teaming with enterprise architecture [staff] to enhance reference patterns to incorporate cost efficient solution designs and architectures."
2. Create a methodology for assessing internal costs vs. business requirements
Seth Robinson, vice president of industry research at CompTIA, a non-profit technology association, recommends establishing a methodology for assessing internal costs versus business requirements. He advises designating a single owner with sole responsibility for cost optimization. "This owner would likely be a technology professional with the technical skills necessary for operating a cloud infrastructure who would possibly need to add some level of financial skills to monitor costs, perform optimization, and communicate results," Robinson explains.
Robinson notes that it's important to remember that cost optimization isn't the same as cost cutting. "True optimization means aligning cloud infrastructure and applications with the requirements of the business and ensuring that costs are controlled in a way that best meets business requirements," he says. "A methodology with buy-in throughout the organization will help identify the tradeoffs that can take place when optimizing costs and assigning responsibility to a single owner will clarify and simplify the process steps taken for cost optimization."
3. Rearchitect applications and look for discount models
Rearchitecting applications is a frequently overlooked way to achieve the cost and other benefits of transitioning to a cloud model. "Organizations also need to understand the various discount models and select one that optimizes costs yet also provides flexibility and predictability into spending," says Mindy Cancila, vice president of corporate strategy for Dell Technologies.
Cancila adds that organizations should not only consider current workload costs, but also how to manage costs for workloads as they scale over time. "Consider that workloads may need to move locations in the future, and there might be costs associated with doing so."
4. Embrace transparency and automation
Cloud costs can be optimized by adopting transparency and automation, advises Bob Ritchie, CTO at technology integrator SAIC. He notes that automation via a software-defined infrastructure provides a way to leverage the cloud's elasticity and cost transparency. "[It] equips you with the measurements needed to right-size the elastic utilization aligned to business or mission outcomes," he says.
The effectiveness of this approach is rooted in its adherence to the shift from capital expenditure to operational expenditure that's inherent with the cloud, Ritchie explains. "Rather than a single up-front prediction of resources needed, the balance of automation and cost transparency enables continual rightsizing and ensures that cloud costs vary only as business or mission demands vary." He adds that the approach also offers the added benefit of encouraging continual innovation. "Organizations can identify, experiment with, and measure the effect that emerging cloud services have both on cost and business/mission effectiveness."
5. Create a cloud finance management framework
Optimizing cloud costs requires a finance management framework that embraces the cloud paradigm and incorporates perspectives from business, finance, and technology leaders. "Instituting a proper framework can transform a cloud from a cost center to a value driver," says Anant Adya, an executive vice president at enterprise consulting and services firm Infosys. He believes that it's important to begin optimization by relying on traditional financial management, following an integrated multi-departmental approach. "Through resource tagging, resource budgeting, architecture optimization, contractual model optimization, cost allocation, and budget and resource control, enterprises can ensure optimal cloud costs," Adya states.
Optimization should never be a post-implementation afterthought. "Cost optimization levers should be created and tracked diligently, and FinOps governance should be implemented across the organization," Adya advises.
6. Check your configuration
Shaun O'Meara, field CTO for open-source cloud computing software and services company Mirantis, says it's important to ensure that the cloud infrastructure is configured properly and is using both proper policies and automation to remain within expected operational bounds. "Technologies capable of extraordinary scale are also capable of extraordinary overspend," he cautions. "Unfortunately, as cloud infrastructure grows more complex, misconfiguration becomes easier and easier, and can lead to unexpected costs." O'Meara adds that once a cloud has been fully tuned, it's important to automate its operation as much as possible to ensure optimal efficiency.
Ultimately, whether using a private, public, or hybrid cloud, it's important to ensure that the cloud infrastructure is tailored to your organization's specific requirements. "Some organization have the internal expertise for this, but many others will need support from external cloud experts," O'Meara says.
What to Read Next:
10 Must-Have Enterprise Cloud Skills
Leaders Should Pay Attention To These 4 Major Cloud Trends
Never Miss a Beat: Get a snapshot of the issues affecting the IT industry straight to your inbox.
You May Also Like
---