Amazon, Microsoft Star In Gartner Cloud Magic Quadrant
Amazon, Microsoft Star In Gartner Cloud Magic Quadrant
Gartner reshuffles the deck on its 2014 Magic Quadrant for IaaS. AWS still holds a leader card, but look who's falling.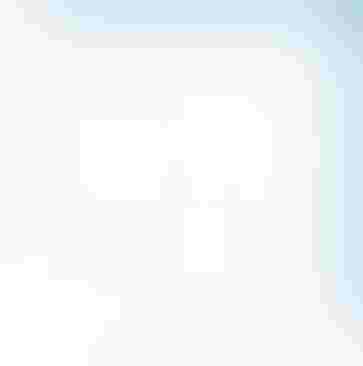 Gartner has shuffled the players in its 2014 Magic Quadrant for cloud infrastructure-as-a-service (IaaS). In the closely watched graphic, Amazon Web Services remains in its unrivaled position at the top of the Leaders quadrant.
AWS shares the space only with Microsoft and its Azure cloud, which, though far below AWS, is now a Leader. Last year Microsoft was in the Visionaries quadrant directly below the Leaders.
CSC, the former Computer Sciences Corp., fell out of the Leaders quadrant this year after arriving there in 2013. It moved down into the busy Visionaries quadrant. Visionaries are the IaaS suppliers with a breadth of vision and roadmap suitable for becoming a major cloud service provider. Last year there were two Visionary cloud providers: Microsoft and Rackspace. This year there were five: (in roughly descending order) CenturyLink, CSC, IBM/SoftLayer, Verizon Terremark, and Google.
No companies made it into the Challenger quadrant -- the space that would normally yield candidates likely to become Leaders. Rackspace slipped out of the Visionary quadrant backward into the Niche Player quadrant. There it found itself among (in roughly descending order) Virtustream, Dimension Data, VMware, Fujitsu, Joyent, HP, and GoGrid.
[Want to learn what IaaS providers companies prefer, not necessarily what they use? See IBM Named Top IaaS Provider.]
With CSC and Rackspace moving down, let's look at who moved up and why. Amazon remains at the top because of its diverse customer base -- with many types of small companies, startups, and large-enterprise users -- and the many different purposes for which it's used. Its EC2 cloud has "five times the IaaS cloud compute capacity in use than the aggregate total of the other 14 providers," said Gartner analysts.
Amazon also offers an advanced cloud architecture with multiple availability zones. "It has the richest array of IaaS features and PaaS-like capabilities and continues to expand its service offerings. It is the provider most frequently chosen for strategic adoption," the Gartner Magic Quadrant analysts reported.
Figure 2: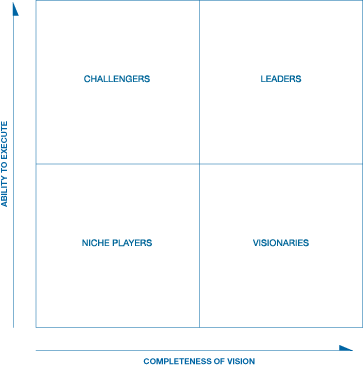 (Image: Gartner)
The cloud Magic Quadrant is more than a quick-hit graphic. Behind it is a 50-page report from noted cloud analyst Lydia Leong, plus analysts Douglas Toombs, Bob Gill, Gregor Petri, and Tiny Haynes.
Microsoft's IaaS through Azure has only been generally available for a little over a year. Still, it moved up to share the Leaders quadrant because it both offers standalone compute capabilities and can "seamlessly interoperate with on-premises Microsoft infrastructure (rooted in Hyper-V, Windows Server, Active Directory, and System Center.) With SaaS applications as well, its vision is "global and it is aggressively expanding into multiple international markets," said the Gartner analysts.
Microsoft's existing customer relationships, history of running Internet-scale consumer operations, and deep investment in engineering indicate that once it formulated an ambitious cloud road map it was positioned to implement it, the analysts said.
"It is second in terms of cloud IaaS market share -- albeit a distant second -- but far ahead of its smaller competitors," the analysts wrote. Microsoft is one of the few vendors committed to match Amazon pricing, and it offers discounts on top of that to enterprise customers and Microsoft Developer Network users. But it doesn't have a lot of network options in the Azure cloud. It must rely on Equinix data centers as a communications hub through Microsoft's Express Route service. In addition, the Azure cloud is a Windows cloud that "has little in the way of Linux options... the offering is very Microsoft-centric and appeals primarily to .Net developers," the analysts concluded.
Microsoft also landed in Gartner's platform-as-a-service (PaaS) Leaders quadrant last January. The combination of IaaS and PaaS means
Microsoft has a two-pronged attack to compete with other leading vendors. Microsoft's Scott Guthrie, corporate VP for the Azure application platform, plans to publish a blog Friday on the Gartner quadrant positioning. (Microsoft is barred from commenting on the results, by agreement with Gartner, until then.)
Telecom provider CenturyLink landed in the Visionaries quadrant this year after it integrated its Savvis and Tier 3 acquisitions into its public cloud services. Savvis had previously been part of the Challengers quadrant. Tier 3 had been part of the Niche quadrant. Since becoming the public cloud part of CenturyLink, the number of servers available through Tier 3 for IaaS has doubled since its acquisition last November, says CenturyLink cloud CTO Jared Wray, in an interview. It's also concentrated on offering consistent performance, he said.
Tier 3 allows an unusual degree of customization for end-user provisioning. Customers can put together any combination of RAM, CPU, networking, and disk that they want, rather than being stuck with preset configurations like those offered by Amazon. Century Link has incorporated that practice into its CenturyLink Technology Solutions publicly available infrastructure. Customers can also use CenturyLink's Blueprints templates to generate multiple servers and sets of different types of servers when provisioning large-scale operations.
Wray added that CenturyLink brings its global networking to cloud computing, but Gartner analysts cautioned that most of its cloud centers "are not yet privately connected via the CenturyLink network." Its current 11 cloud data centers will be 16 by the end of the year, Wray says.
The Gartner analysts cited Blueprints and CenturyLink's "compelling and distinctive vision of application-fluent infrastructure," where complicated provisioning requirements can be met and repeated with ease. It has a combination of services "that are attractive to developers and the governance and management features needed by large enterprises." These advantages, plus CenturyLink's related businesses in colocation and managed hosting, give it a strong ability to deliver cloud services to enterprise users, they wrote.
IBM moved into the Visionaries quadrant with its expansion of SoftLayer, which it acquired last July. Both IBM and SoftLayer were in the Niche quadrant in last year's Magic Quadrant. "IBM has a strong vision of how the shift to the cloud will radically transform its business over time," wrote the analysts. It intends to expand SoftLayer's availability rapidly from three countries to fifteen in 2014 using SoftLayer's "relatively small-scale 'pod' architecture," where compute units can be preassembled off-site and shipped to a future data center location.
SoftLayer also offers bare-metal servers that can be managed with the same elasticity as virtualized servers in whatever combination a customer wants. But the analysts also cautioned that SoftLayer "has historically been strong focused on self-service for [small and midsized business] customers." While the acquisition by IBM brings enterprise sales and channel capabilities, some customers report that SoftLayer services "still feel like a small-business experience, not an enterprise experience." That was true of SoftLayer's portal, sales, and support, the report said. SoftLayer is also "cloud-washing" when it positions its single-customer-dedicated bare-metal servers as part of its cloud. Instead, these should actually be described as "dedicated hosting," the analysts wrote.
SoftLayer also has a proprietary API for its cloud services "that has not yet gained widespread third-party tool support." IBM is sponsoring a project, Jumpgate, to provide an OpenStack-to-SoftLayer translation gateway. IBM is a supporter of OpenStack for private clouds that it builds for customers, but SoftLayer itself is not OpenStack-based, the authors cautioned.
Verizon Terremark also made it into the Visionaries quadrant with its Verizon Enterprise Cloud service. It has the longest track record of offering VMware-based virtual machines and enterprise class IaaS, the authors said. It can offer managed services with its Terremark heritage, but "has fewer self-service capabilities" than other providers, the analysts wrote.
Meanwhile, the report said, Verizon Terremark's competitive differentiators "have eroded over time as competitors have caught up and, in some cases, surpassed it in feature development." It's working on a new unified service platform, called simply Verizon Cloud, which will allow it to serve a wider range of customers, the report predicted. The next-generation platform entered beta test in late 2013. It consolidates Verizon's multi-pronged development efforts into a single, hypervisor-neutral platform, but Verizon needs both to deliver on Verizon Cloud's promise and to build an ecosystem around it, with support from ISVs and hardware vendors, the authors wrote.
Private clouds are moving rapidly from concept to production. But some fears about expertise and integration still linger. Also in the Private Clouds Step Up issue of InformationWeek: The public cloud and the steam engine have more in common than you might think. (Free registration required.)
Never Miss a Beat: Get a snapshot of the issues affecting the IT industry straight to your inbox.
You May Also Like
---