Amazon Prime Increases Price To $99
Amazon Prime Increases Price To $99
Amazon Prime customers get free deliveries and instant streaming video downloads. But will they accept a $20 price hike?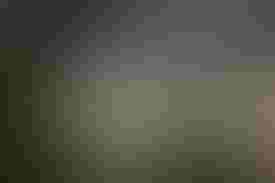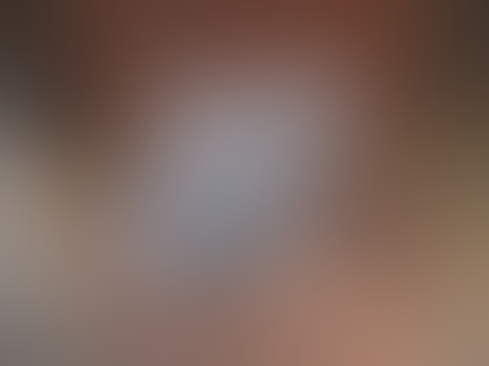 10 Jobs Destined For Robots
10 Jobs Destined For Robots (Click on image for larger view.)
Amazon has increased the price of its $79 Prime free delivery service by $20, the first hike since it was introduced nine years ago. After April 17, those signing up will pay $99 a year for two-day free delivery of purchases and streaming of Prime Instant Video movies.
The move may bring it a momentary surge in signups. "Lock in lower price," reads a sign on the Prime sign up page. But what it means in the long run is open to debate.
UBS analyst Eric Sheridan downgraded his recommendation of Amazon stock from buy to neutral, based on a survey before Amazon's move that the online retailer would lose Prime members if it raised the annual fee. The UBS survey found that at $99, about 58% of Prime users said they would renew. At $119, just 24% said they would renew. These results were more negative than Sheridan had anticipated.
"Our survey results call into question our prior views about the value that a broad set of consumers are applying to the current iteration of Amazon Prime. If Amazon were to raise Prime fees, such a fee increase might need to be accompanied by either a) a higher level of value in the service offering (additional media content, streaming music and/or Fresh (supermarket) offerings) and/or b) an increased level of marketing around the perceived value of Prime to the general public," Sheridan wrote in his downgrade report, according to the online investing news service, StreetInsider.com.
Amazon Fresh is a separate online retail service delivering fresh food on the same day it is ordered, when orders total $35 or more. The annual delivery fee is $299. Amazon is using services like Prime and Fresh to build a distribution system that habituates online buyers to using Amazon.com for a wide variety of purchases. Fresh was launched in Amazon's hometown of Seattle last year, expanded to Los Angeles in June, and opened in San Francisco in December. It is reported to be headed to New York this year.
On March 13, Amazon said the new price for Prime would be $99, and Amazon stock, after trading lower as the news was first announced, moved higher by the end of the day to $371.51, up from the previous day's close of $370.64.
Prime customers are usually frequent buyers on the Amazon.com retail site and big users of its Prime Instant Video download service, a Netflix competitor. (A base subscription to Netflix would come to about $96.) Amazon has been spending heavily to acquire rights to both movies and TV episodes. It also is producing original content for the service such as Alpha House, a political comedy.
In addition to free, two-day deliveries, Prime customers get unlimited immediate streaming of their choice of 40,000 movies and TV episodes in the Prime Instant Video service. They qualify for a free book a month through the Kindle First Books program and have the right to borrow books for a limited period through the Kindle Owners Lending Library.
[Want to learn more about how Amazon.com reports its Amazon Web Services unit revenues? See Amazon Cloud Revenue Mystery Persists.]
Amazon Web Services, the giant online retailer's cloud services unit, contributed an estimated $3.8 billion to total Amazon.com revenues in 2013 and is expected to add $4.6 billion this year. But since Amazon doesn't account for the unit separately, it's hard to say whether it's profitable. AWS appears as "other" revenue on the parent company balance sheet. Hence, any view of the health of AWS has to be fit into the larger question of Amazon.com's overall financial health.
No one knows how many Prime customers there are, but the Associated Press reported that Amazon spokesmen referred to "tens of millions" of them in December. Amazon investors seem to be betting that Prime customers will find it difficult to pull away from the convenience of the service, even with a $20 price hike. "Since I have everything from batteries to fertilizer conveniently delivered to my doorstep I'm still all in!" wrote one reader, Gary J, on the SeekingAlpha investment website Thursday.
Some analysts think the Prime price hike is a sign that growth in Amazon's core business is slowing and that it needs more upfront cash flow. It's been building out regional distribution centers around the country and delivery services on the outskirts of major metropolitan centers for several years.
Charlie Blaine, writing on Forbes.com, concluded there were several market pressures now asserting themselves against the price of Amazon stock. These pressures have existed before, and the stock price has risen in spite of them. The stock price went up 45% in 2012 and gained another 59% in 2013. Those increases gave Amazon stock an Apple-like aura, until it posted fourth quarter results that came in below the expectations of many analysts. So far this year, it's down 12.4%.
Blaine wrote that many investors were disappointed in Amazon's fourth quarter guidance for the first quarter of 2014. It forecast revenues of $18.2 billion to $19.9 billion, with an analyst consensus at the time of $19.7 billion. That consensus has pulled back as the year unfolded and is now $19.4 billion.
Amazon is a picture of growth as it continues to rack up huge quarterly revenues, but investors have to take it on faith that such growth is a harbinger of future Amazon profits. So far, its increasing delivery expenses have meant that it makes little in quarterly profits and sometimes reports losses. At the end of 2012, it reported a loss of $39 million for the year. At the end of 2013, it reported $274 million of net income.
The $20 Prime price hike is both a show of confidence that consumers can't live without Amazon and an admission that it can ill afford the loss of confidence that reporting more losses might set off.
Engage with Oracle president Mark Hurd, NFL CIO Michelle McKenna-Doyle, General Motors CIO Randy Mott, Box founder Aaron Levie, UPMC CIO Dan Drawbaugh, GE Power CIO Jim Fowler, and other leaders of the Digital Business movement at the InformationWeek Conference and Elite 100 Awards Ceremony, to be held in conjunction with Interop in Las Vegas, March 31 to April 1, 2014. See the full agenda here.
Never Miss a Beat: Get a snapshot of the issues affecting the IT industry straight to your inbox.
You May Also Like
---