Amazon's Next Steps Toward Cloud Domination
Amazon's Next Steps Toward Cloud Domination
Amazon Web Services adds Zocalo file sharing, mobile app services, and log-monitoring and analysis capabilities to its ever-expanding portfolio.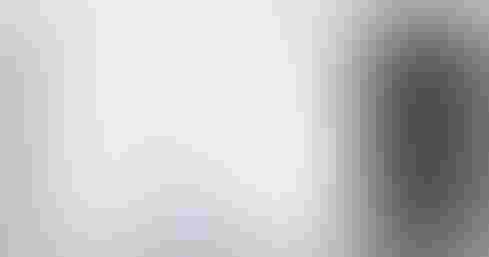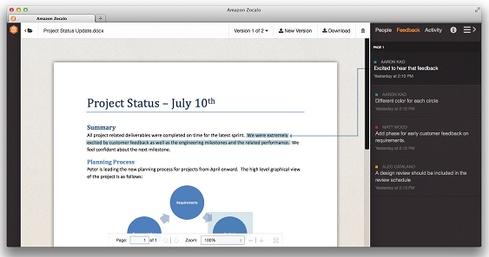 The panel on the right shows comments from multiple collaborators on a Word document shared through the Amazon Zocalo service.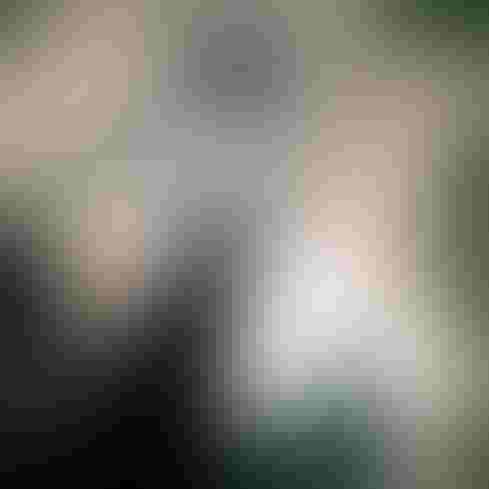 Cloud Contracts: 8 Questions To Ask
Cloud Contracts: 8 Questions To Ask (Click image for larger view and slideshow.)
Amazon Web Services introduced five new services to its vast and growing list of cloud capabilities on Thursday at the AWS Summit in New York. The headliner was clearly Amazon Zocalo, a file-sharing service, but the announcements also included new mobile app-support capabilities and a log-data-retention service called Logs for CloudWatch.
Amazon Zocalo is a managed file-storage and sharing service aimed squarely at enterprises, and it appears to fit somewhere between DropBox-like offerings and Microsoft SharePoint Online. AWS CTO Werner Vogels introduced Zocalo as a "secure and reliable" service that will please IT, since it integrates with Active Directory and provides "easy" management and audit capabilities. It also gives IT the option of storing data in specific availability zones to meet data-location requirements. Zocalo will also please users, said Vogels, because it's extremely easy to use and offers native apps for iOS, Android, and Amazon Fire mobile devices.
[Want more on new competition for Amazon? Read Amazon Strikes Back With Lower Cost Instances.]
Zocalo is more than just file storage and sharing, in that it also supports collaboration with version-control, shared annotation, and commenting capabilities. You can notify colleagues that documents are ready for review and give them deadlines for feedback. Comments from all collaborators are consolidated in a panel along the right side of the interface. Unlike SharePoint, Zocalo is limited to a file-and-folder directory metaphor, with what appeared to be limited group functionality and nonexistent website publishing capabilities. Amazon contrasted Zocalo with incumbent systems that have "tried to do too many things."
"Customers have told us that they're fed up with the cost, complexity, and performance of their existing old-guard enterprise document and collaboration management tools," said Noah Eisner, GM of Amazon Zocalo, in a statement. "AWS was increasingly being asked to provide an enterprise storage and sharing tool that was easy to use, allowed users to quickly collaborate with others, and met the strict security needs of their organizations. That's what Amazon Zocalo was built to do."
Zocalo is priced at $5 per user per month, including 200 GB of storage, and it's free for Amazon WorkSpaces (virtual desktop) customers, with up to 50 GB of storage.
To support a mobile-first world better, Amazon introduced a trio of new mobile capabilities: Amazon Cognito, Amazon Mobile Analytics, and Amazon Mobile SDK. Aimed at mobile application developers, Amazon Cognito manages user identifies across multiple devices on multiple operating systems while keeping data in sync. Think of it as bringing Evernote-like content continuity across devices to any application. The service supports multiple identity providers for logon, including Facebook and Google, and Amazon says it provides granular permission controls.
Amazon Mobile Analytics is designed to give app developers fast and reliable engagement analytics, including daily and monthly active user figures and retention metrics. The analytics toolbox also supports custom events, so you can watch for specific desired (or not-so-desired) user actions.
Amazon Mobile SDK gives mobile app developers a quick path to Amazon's broad services portfolio for native apps on iOS, Android, and Amazon Fire, and supports actions including upload, download, stop, start, and mobile push.


Amazon added five services to its growing services portfolio at the AWS Summit in New York.
The fifth service introduced at AWS Summit is Logs for Cloudwatch, which works with Amazon's existing Cloudwatch monitoring service. Vogels said anybody in business today should "measure the pulse of the business relentlessly" to drive continuous improvement, but he acknowledged the difficulty of doing that, particularly in a cloud-based environment like Amazon's, where apps may run on instances and services that are continuously spinning up and shutting down in a flexible, as-needed delivery model.
Logs for Cloudwatch is designed to ensure that the log records behind application services are stored and retrievable to ensure continuity in business analysis. Working with Cloudwatch and supported by the Amazon Kinesis streaming service, the new service automatically aggregates and monitors all logs, provides a single tool for infrastructure and application metrics and reporting, and provides exception-handling and notification functionality.
Logs for Cloudwatch can monitor hundreds of thousands of sources and myriad formats, according to Amazon, and with Kinesis streaming bandwidth it can scale up to millions of records per second, replicating log data in three availability zones.
Customers presenting at AWS Summit, including FINRA and Novartis, rattled off stunning multi-million-dollar savings claims, while media company Condé Nast described how it has migrated all of its data center operations over to Amazon and put that facility up for sale. Vogels pointed to more than 40 price decreases "without competition" since the founding of AWS, and he pointed to a portfolio (shown above) that will undoubtedly continue to grow.
Even if investors finally exert enough pressure to get Amazon to start taking more profits, at this stage in its history it's hard to imagine the AWS cloud getting anything but bigger, stronger, and more price-competitive.
Managing the interdependency between software and infrastructure is a thorny challenge. Enter DevOps, a methodology aimed at increasing collaboration and communication between these groups while minimizing code flaws. Should security teams worry -- or rejoice? Get the DevOps' Impact On Application Security report today (registration required).
Never Miss a Beat: Get a snapshot of the issues affecting the IT industry straight to your inbox.
You May Also Like
---