Andy Jassy: Speed is Not Preordained; It's a Choice
Andy Jassy: Speed is Not Preordained; It's a Choice
AWS CEO talks cloud, the changing landscape of enterprise IT, and the need to be maniacal and relentless to drive reinvention.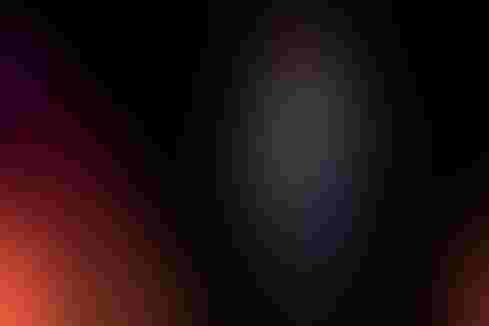 Andy Jassy, CEO, AWS<p>Image: Courtesy of AWS
In his keynote to kick off this month's virtual AWS re:Invent conference, CEO Andy Jassy discussed tangible shifts AWS saw in the enterprise IT landscape and decisions organizations might need to make for successful transformation. Citing AWS's $46 billion revenue run rate, he said company continues to experience accelerated growth rates. "That growth is significantly driven by the growth of cloud computing in the infrastructure technology space," Jassy said.
Despite such gains, AWS is part of a much broader IT global segment, he said, where spending on cloud is just 4% of the overall IT market. Jassy said AWS believes the vast majority of computing will move to the cloud in the next 10 to 20 years. "It means there's a lot of growth ahead of us," he said.
That growth might build from moves organizations made out of necessity in 2020. The onset of the pandemic compelled most companies to try and save money, Jassy said, which included rethinking their plans. Many enterprises, he said, went from just talking about migration to forming real plans. "When you look back on the history of the cloud, it will turn out that the pandemic accelerated cloud adoption by several years," Jassy said.
Such changes in thinking can speak to the overall need to reimagine and survive, he said. Looking at companies listed among the Fortune 500 in 1970, only 83 of those organizations remain ranked, Jassy said. Of the companies named in 2000, just half remain on the list. "It is really hard to build a business that lasts successfully for many years," he said. "To do it, you're going to have to reinvent yourself. Often you're going to have to reinvent yourself multiple times."
Part of reinvention is building up muscle within the organization to increase the speed of change, Jassy said, regardless of how huge the company might be. There are a number of leaders at enterprises, he said, who resigned themselves to move slowly because of the nature of their culture and massive size. "Speed is not preordained. Speed is a choice," Jassy said. "You've got to set up a culture that has urgency and wants to experiment. You can't flip a switch and suddenly get speed."
There can be a tendency, he said, for companies to pursue reinvention only at desperate times, when they may be on the verge of collapse. Waiting until such a point to explore change can mean the results will be a crap shoot, Jassy said. "You want to be reinventing when you're healthy," he said. "You want to be reinventing all the time."
Successful reinvention can come from an organization's reinvention culture, Jassy said. It can also come from knowing what technology is available. He said leadership to invent and reinvent are essential, citing the strides made companies such as Airbnb, Peloton, and Stripe in evolving their respective market segments. "Huge amounts of invention have gone into reimagining these spaces," Jassy said. "If you're going to be a leader that reinvents, you have got to be maniacal and relentless and tenacious about getting to the truth."
That includes knowing what competitors are going in the market, he said. It is also vital to know how customers regard the product, Jassy said. Knowing what works and what does not can run into internal barriers, he said, if there are individuals who keep information hidden. "You will always have a lot of people inside the company who try to obfuscate that data from you." They might be motivated by self-preservation, he said, or believe that restricting information is a beneficial move.
It takes courage, Jassy said, to force an organization to change despite such reluctance. He cited Netflix cannibalizing its own DVD rentals in favor of its streaming service as an example of evolving with market momentum. Likewise, Amazon shifted in the late 1990s from an owned-inventory retail business to also offer third-party sellers' products the way EBay and Half.com did, he said. "We did it because we know you cannot fight gravity," he said, acknowledging that some market forces cannot be stopped. "You're much better offer cannibalizing yourself than having someone do it to you."
Talent obviously can be a significant factor in how and when organizations embrace transformation, Jassy said, with new blood often leading efforts to push for invention and reinvention. This can stem from incumbents within the company being reluctant to tear down systems and processes they built and then get trained to work with new technology and resources. He suggested encouraging fresh thinking to drive changes that speak to tangible needs that can help the organization evolve. "You want builders and talent that's hungry to invent," Jassy said, as long as they try to solve problems for customers rather simply chase technology they believe is cool.
For more content on cloud transformation, follow up with these stories:
Study: Cloud Migration Gaining Momentum
Is Continuous Intelligence Needed for Cloud Transformation?
Cloud Strategies Aren't Just About Digital Transformation Anymore
Never Miss a Beat: Get a snapshot of the issues affecting the IT industry straight to your inbox.
You May Also Like
---