As Mobile Work Rises, 9-to-5 Jobs Decline
As Mobile Work Rises, 9-to-5 Jobs Decline
Using mobile technology to arm mobile workers, services such as Exec, GigWalk, oDesk, and Uber, are changing the very nature of knowledge-based work. How will you cope? My job is a full-time journalist, where I sit behind a desk and type up my stories — occasionally taking breaks to interview sources.
For knowledge workers, work means sitting at a desk, drinking coffee — and checking their mobile phone to see the latest status update on Facebook. It rarely involves physical labor. But that's set to change. Due to mobile phones and broadband availability, the future of work may look less like sitting behind a desk, and more like my ride to work this morning.
Technology Disrupting Transportation
I ordered a Lyft ride, a new service in San Francisco that connects people with cars who want to make extra money by driving customers like me who need a lift. The driver who came to pick me up is actually a music teacher by day. But he has three weeks off so he wanted to make extra money. Without having to pick up more skills, the driver is using resources he already had (his car) to make money. After paying insurance and gas, he told me he makes about $22 an hour, which works out to be about $100 per shift.
The private driver app Uber came first, and its entrance into the marketplace hasn't been without a struggle. Cities have been reacting strongly against mobile technology that threatens to disrupt the old school taxi system. However, the mobile disruption happening in transportation is an indicator of whats to come in other industries.
The End of The 9-to-5 Job
Besides connecting workers with customers, the mobile work force may soon change the face of the typical office. As unemployment rates continue to look dismal, work is beginning to move away from long-term commitments to more project-based or freelance work.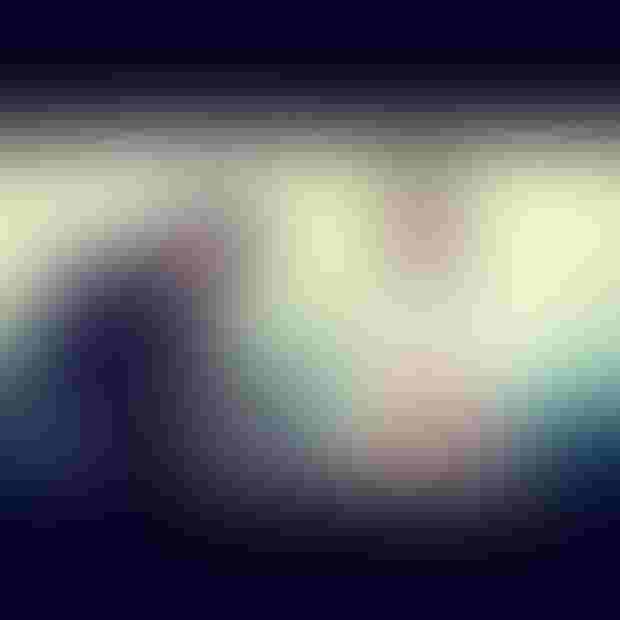 Erik Brynjolfsson thinks about the future of work a lot, as a result of the era of automation. Brynjolfsson, the director of the MIT Center for Digital Business, said "I think we'll see a lot more of this as transaction costs and search costs and [as] search costs fall with new technologies, the old jobs disappear."
By "old" job, he means the 9-to-5 job, where an employee goes in and has a pretty structured work day. In a NY Times article about fitness trainers, Brynjolfsson said the 9-to-5 secure job is becoming more scarce, and people will need to hustle to make a living.
Josh Elman, a Principal at Greylock, a venture capitalist firm, thinks work is becoming more project-based. Elman has worked on launches and management of products at Twitter, Facebook, and Linkedin.
Elman said that when he was at LinkedIn, "we thought [work] was all networked-based. You would amass connections over your career and then leverage your network for new opportunities, important connections (sales, business development, and investment), advice, and expertise. What I see changing most now it that jobs and careers seem more project-based instead of company-based. The freelance economy is huge — whether it's just companies such as Uber, Taskrabbit, Gigwalk or like oDesk, 99 Designs, or marketplaces like Behance or Contently get this to be higher and higher end."
The Internet has allowed for workers to be geographically independent. Even at United Business Media, the publisher of Byte and my employer, many employees work from home or over 150 offices around the world. There are types of creative outfits such as PeoplePerHour that allow people to post jobs they are willing to do, or Fiverr is a service that lets people perform various tasks for $5.
Geographical Independence
However, the most popular telecommuting company oDesk, connects professionals with temporary work and has made work available to those who live many miles or time zones away from where the work is, allowing for a more distributed work force.
Gary Swart, CEO of oDesk, said "we are seeing quite the opposite of project based work. One type of work is project based and the other is position based. I think of it as companies are trying to hire mobile app developers, they want to hire them and keep working with them. The work is mostly paid by the hour. The workers get hired and fired based on results, and are paid by performance."
The hours worked on oDesk has grown eight-fold since 2009, Swart said, which is an indication that it is "position-based" hire that is in demand.
While the trend started with tech work, where there are early adopters, Swart said he is seeing growth in non-tech areas such as design, customer service, and virtual assistant. He's also seeing more growth globally as larger companies adopt a more temporary workforce.
By 2020, one in three people will work online as opposed to in an office. Swart said many companies are struggling to find talent in their local geography. They want the flexibility to get the skills when they get them. Despite the fact that unemployment is at an all-time high, Swart said oDesk is seeing a competitive job market.
"We have to compete against Google and Amazon, and worry about retention and engagement. Companies are looking for getting most value for people, by re-evaluating fixed cost with employees and real-estate costs," he added.
Companies are hiring on oDesk for web programming, data entry, SEO, Web research, Web design, personal assistant, customer service, mobile apps, graphic design, and blog and article writing. The skills most in demand are HR/Payroll, statistical analysis, customer service and support, print design, database administration, advertising, game development, mobile apps, illustration, and engineering and technical design.
The fact that workers can share documents and collaborate via Skype and Google+ Hangouts is changing the way people work. Workers no longer need to be in the same physical location to work together on a project in real-time.
Swart also mentioned is globalization as driving workers online. "The world is truly flat and getting flatter. And that is evidenced by clients who want access to talent across boarders. Nearly 30-percent of the hours billed in the United States originate off-shore. Clients want access to folks in the U.S. because Americans have a culture understanding that they want," Swart said. The Internet, globalization, and the economy are drivers to this on both sides, for companies and individuals. Like e-commerce, there's a massive market that wants to buy things via the web. Consumers are okay with paying for the goods, regardless of where they come from. Swart pointed out that 10 years ago, consumers weren't quite willing to do that.
Next Page: More Mobile Workers
More Mobile Workers
The workplace is set for a change too. What happens when you deploy thousands of mobile workers and pay them immediately after they complete a task? The next significant platform won't just let workers communicate and share links, but will potentially allow them to earn more money than they would if they were to work close to their homes.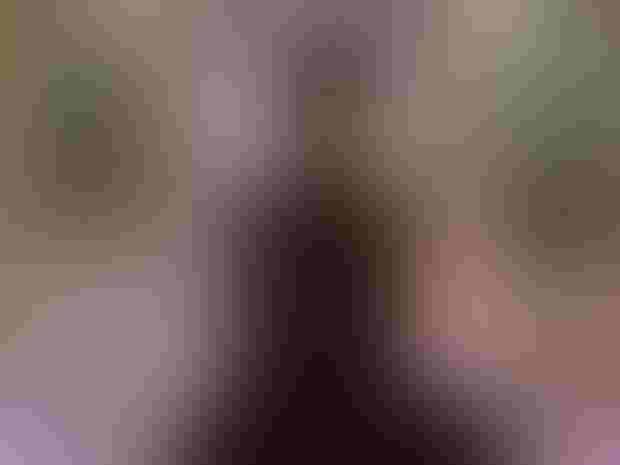 GigWalk is a startup based in San Francisco that is finding that many companies are eager to outsource tasks. For instance, Microsoft has signed a big deal with GigWalk to populate its Bing Maps with photos of 100,000 locations around the US.
To test out a task-based job, I signed up for a GigWalk with the potential to earn $5 for snapping a few photos. I walked two blocks to Temple Night club to complete the task. At first, it seemed like there were too many instructions, but I eventually figured them out.
The people were setting up for an event as I went in. I took two exterior shots and two interior shots. I thought taking the panoramic shot was difficult. I must have spun in circles for 10 minutes. I'm surprised they didn't kick me out.
I failed at the task that I signed up for because I didn't upload my photos within the allotted three hours. So if you want to sign up with GigWalk, make sure you have enough time for the mission, which is flexible depending on with one you select.
I went to visit Bob Bahramipour, founder and CEO of GigWalk at his office in San Francisco. The contractors at GigWalk use their own devices to enter into the job force. Businesses are hiring people for temporary work, and not necessarily for work that LinkedIn promotes — which Bahramipour describes as white-collar jobs.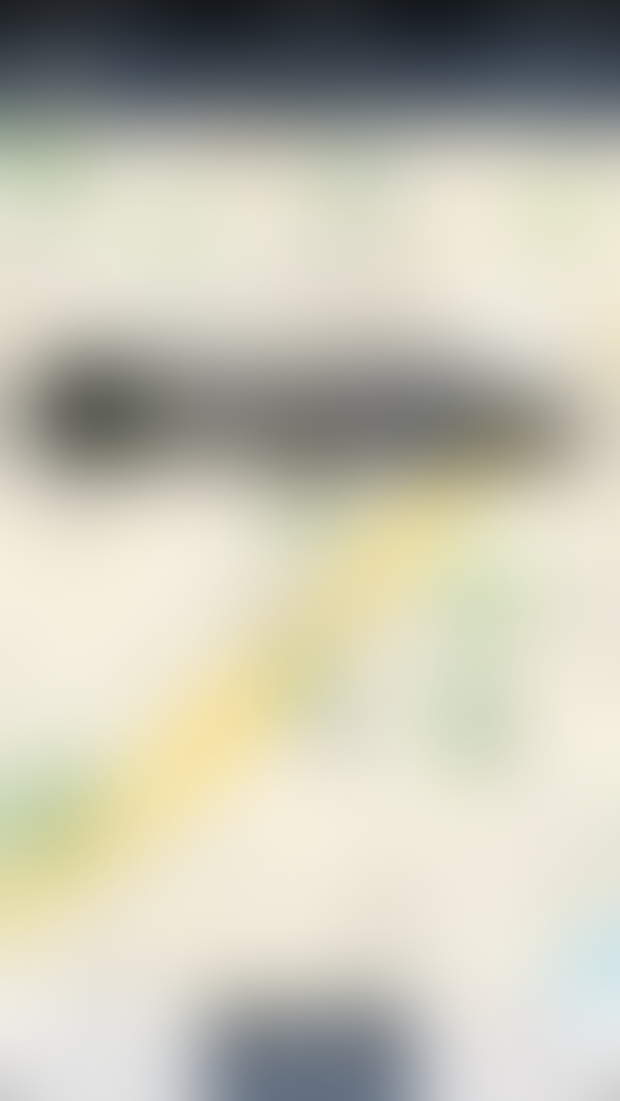 In the past, businesses had to hire thousands of people and give them a device or computer. But now that people generally have their own devices, it's easier to hire temporary workers. Some clients are using the GigWalk platform to hire people to go into stores to find out how products are placed onto shelves and to collect the data from the stores. In general, companies are using GigWalk to hire a workforce to do a job using the instruction on their handheld devices. By making a much more efficient investment in workers, companies are reducing capital costs and avoiding acquiring devices that would otherwise become obsolete.
Bahramipour also said the fact that all workers must check-in and complete their task, allows them to collect data on how well they performed. "It's the best way to solve the employee matching problem. Today on GigWalk, we can dissect the gig, feed it to an algorithm and, based on their past behavior, know what time they show up, and how long it takes them to complete a job," he said. This all adds up, and allows the workers to have a data centric profile, revealing if they are valuable or likely to not showing up.
In just the last year, GigWalk has collected more than 1 billion data points on the Gigwalk workforce in the field. Bahramipour thinks that his company probably knows more about its workers than anyone has ever known in the history of workforces.
"Through our mobile platform we have an unprecedented window into Gigwalkers out in the world; we can observe promptness, reliability, productivity rates, responsiveness, successes, failures, and demonstrated skills," Bahramipour said. "We believe workforce-in-the-cloud will be the dominant model in the future — both for high-skilled, permanent jobs as well as temp jobs. Mobility gives workers more flexibility than ever to choose when, how, and what they want to work on. For businesses, mobility means that companies can instantly hire, organize, and deploy any number of qualified workers in the field in any location without the overhead of maintaining a standing army."
Targeting the consumer market is a similar service called Exec. Distributed workers is the next big platform, said Justin Kan, co-founder of Exec. There are currently 300 Execs in the Exec network, which began in San Francisco and has expanded to other parts of the Bay Area.
"Everyone has these smartphones in their pockets. Exec and Gigwalk are on-demand labor forces. Previously, if you needed someone to do the work we are doing, you needed to hire them for a long period of time to make it work out economically. But now you can aggregate people's demand to make jobs for people. It's very futuristic. Paying for results can be good for the customer, but it means that people aren't making that much money. Our goal is to create a platform, allowing many people who can put jobs up and match them to people who can perform the jobs." Referring to the cleaning vertical, "the Execs come with supplies in-hand, making it easier for the customers. That's that intention."
Top categories that people use Exec labor for, Kan said, include pick up and delivery, cleaning, furniture assembly, moving, and research. Here's an example of what you can get an Exec to do:
Work Itself Is Changing
The very nature of work is changing due to the type of work that is in demand. Famous Internet security researcher Dan Kaminsky said "It's just complicated. Nonlinear in deep ways, which makes fair return on effort hard to compute. First there was a linear relationship between how many people worked and what you got. N field hands, n strawberries. Then there was an assembly line or distribution model. N builders and shippers and sellers, n cars. Now… it's messy. Work isn't dead. Flat work is dying. There's literally not enough work to go around and society doesn't know what to do about that."
Kaminsky explained that if you have 100 times the field hands you can harvest 100 times more strawberries. If you have 100 times the developers, it's different. You better be working on an easily- decomposable system. It's hard to find single problems that take a lot of it without layers of distribution, he said.
Smartphone apps don't have to be games, chat, or news focused. They can be used for finding work, he added.
"We're living in a time where the nature of business itself has quickened — requiring ever more creativity and adaptability. Instead of bemoaning the talent battle, a new viewpoint on hiring talent is emerging where small companies and entrepreneurs are able to bring on people for shorter contracts and build a great relationship through the work itself," said Tom Chi, chief product officer at Mango Labs, a startup aimed at using smartphones to connect people with work.
"This provides tremendous flexibility for a new business, and helps them act on opportunities for growth and evaluate full-time hires. My organization has just released an app called Higher that brings down the time of hiring great contract talent from five weeks to five minutes. It's part of a growing trend where our devices will enable new modalities of work," Chi added.
Security, Still An Issue
But that doesn't mean you have to compromise security.
OpenDNS founder David Ulevitch thinks the distribution of mobile workers enables a new class of workers.
He calls this class of workers "nomadic workers."
"Cloud applications, and the rise of smartphones and tablets have changed the way we work. IT folks have lost visibility because traffic now starts outside their network and goes to the cloud. When you lose visibility you lose the ability to have control. And without control you lose the ability to enforce policy. And without policy, you lose the ability to maintain enterprise security. And it's already happened. Users and organizations have moved to the cloud, and they are more nomadic than ever before, working from home, Starbucks, or the airport," Ulevitch said.
"Moreover, all these new devices are insecure by default, and the security industry hasn't kept up. So we're witnessing a dramatic expansion of the threat surface, and threat landscape, combined with the wanton disregard of security best practices (endpoint software, network security visibility). It's all going to add up to some bad Code Red or Melissa Worm style stuff on mobile," he added.
But for those looking to make some extra cash, the barrier to entry is owning a mobile phone. The security issues are simply an after-thought when you have bills to pay.
Never Miss a Beat: Get a snapshot of the issues affecting the IT industry straight to your inbox.
You May Also Like
---