Atlantic.Net Cloud Stretches To The Pacific
Atlantic.Net Cloud Stretches To The Pacific
Small, low-cost IaaS provider opens its first West Coast cloud facility.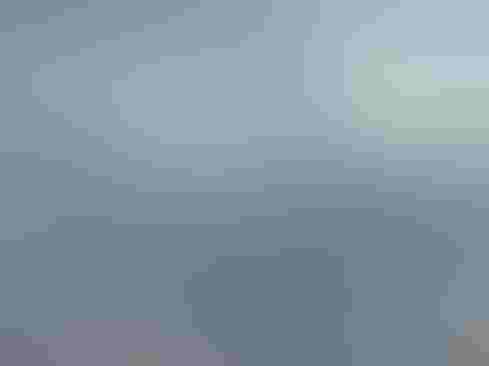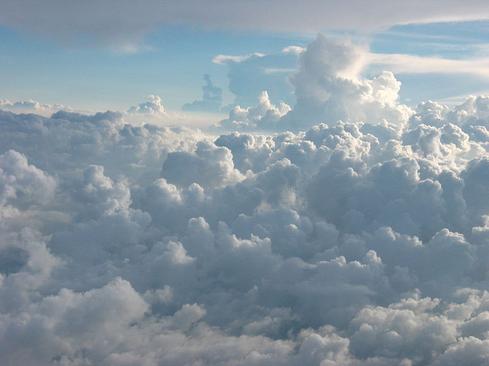 (Source: <a href="http://commons.wikimedia.org/wiki/File:Cumulus_Clouds_Over_Jamaica.jpg" target="_blank">Keith Pomakis</a>)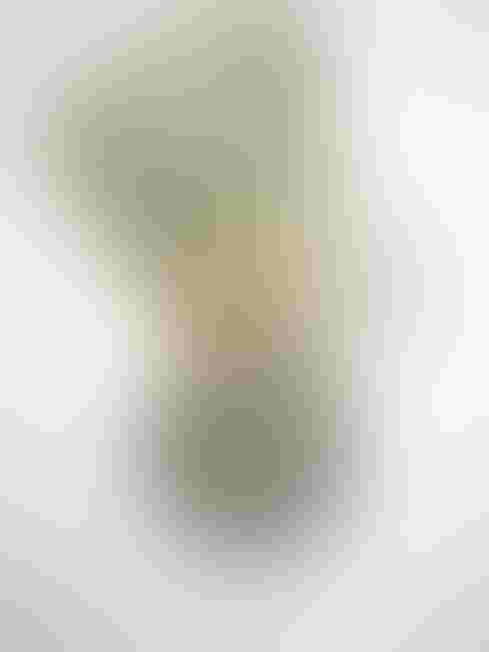 Cloud Storage: 8 Ways You're Wasting Money
Cloud Storage: 8 Ways You're Wasting Money (Click image for larger view and slideshow.)
Atlantic.net is stretching its services from the Atlantic to the Pacific. On Tuesday, it opened an infrastructure-as-a-service facility in Santa Clara, Calif. The new operation joins Atlantic.net's Orlando, Fla., headquarters and the Toronto and Dallas data centers it opened earlier this year.
Atlantic.net, like DigitalOcean, is a small company staging an end-run around the flanks of Amazon Web Services by offering developers fast-spin-up virtual machines at bargain-basement price. DigitalOcean's starting price is $5 a month; Atlantic.net goes better with a micro-machine for 99 cents a month.
By instantiating such VMs on solid state-equipped hosts, both companies can fire up a customer's server in less than a minute, compared to several minutes -- or even up to 10-12 minutes -- at major cloud providers. DigitalOcean says its customers' VMs spin up in 55 seconds; Atlantic.net says it can deliver a virtual machine in 30 seconds.
But there the resemblance ends. DigitalOcean is a three-year-old, 120 employee, cloud-only startup; Atlantic.net, with just 35 employees, has been around for 20 years. It started as a rural Florida Internet service provider, moved into high-speed Internet access for small business, next to managed hosting, and, most recently, to cloud service provider.
[Smaller providers are finding a solid niche. See DigitalOcean Displays 'Meteroic' Rise As Web Host.]
Atlantic.net's entry level "Go" server is small: a virtual CPU, 256 MB of RAM, and 10 GB of storage. But it also has a guarantee of 100% uptime, compared to Amazon's 99.95% uptime.
"We've already been through the boom and bust cycles of the technology business," said Marty Puranik, CEO and co-founder of Atlantic.net in an interview with InformationWeek prior to the Santa Clara facility's opening. "A lot of companies are afraid to compete with Amazon. They're afraid Amazon will make the margins zero."
Atlantic.net doesn't think Amazon will be able to match its pricing, and Puranik is counting on his firm's ability to survive the ups and downs of technology cycles to guide it through the cloud era. He thinks he's found its sweet spot with high-speed, low-cost infrastructure. Business, he said, is booming but, as privately held company, he won't say how much, other than it's growing "in the hundreds of percent."
Atlantic.net has taken space in a Vantage wholesale data center in Santa Clara where it's placed servers linked by a 40-Gbs Infiniband network. Amazon charges by the hour and rounds up to the next hour for any customer consuming 15 minutes or more of server time. Atlantic.net charges by the second, with no rounding up to the next minute. The customer pays only for what he uses, said Puranik.
Atlantic.net does add charges for I/O operations or per GB data transfer charges. Once a customer pays the going rate for the server type selected, data transfers of up to a TB a month are free and users may consume all the I/Os that solid-state disk can generate.
The firm so far is attracting student and faculty cloud users, independent developers, and small business users looking for a cloud presence at a bargain price.
"If we leave the cloud to Amazon, Google, and Microsoft Azure, that would take a lot of the fun out it," said Puranik. As Amazon got started in 2006, its earliest customers were often developers looking for an easily implemented development server. Atlantic.net is attracting its own developer customers and feeding off their success. Developers sometimes need more servers as their software finds a growing customer base. Atlantic.net is also gaining customers as businesses that suffered through the recession try to avoid making long-term commitments for IT infrastructure. A small but experienced cloud service provider may be what they're looking for.
Atlantic.net is also different from DigitalOcean, a Linux KVM virtual machine provider, in that it will host Linux, Windows, or FreeBSD Unix virtual machines.
It's also unlike DigitalOcean in remaining privately financed without venture capital participation. DigitalOcean garnered $37.2 million in venture capital funding last March, bringing its total to $50 million. "We're not looking for a quick exit," said Puranik.
Our latest survey shows growing demand, fixed budgets, and good reason why resellers and vendors must fight to remain relevant. One thing's for sure: The data center is poised for a wild ride, and no one wants to be left behind. Get the Research: 2014 State Of The Data Center report today. (Free registration required.)
Never Miss a Beat: Get a snapshot of the issues affecting the IT industry straight to your inbox.
You May Also Like
---