AWS: Not Just Up in the Cloud Any More
AWS: Not Just Up in the Cloud Any More
AWS Outposts will let enterprises put the AWS hardware and software in their own data centers, providing the benefits of the public cloud for sensitive data.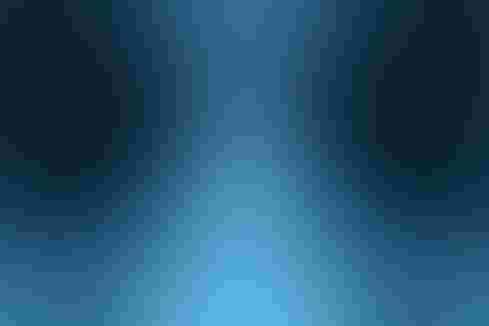 Image: Tommy Lee Walker/Shutterstock
Enterprises, for the most part, are pretty confident about putting at least some of their workloads into the cloud as we head into 2019. Where they may have paused over concerns about security or privacy or control 10 years ago, today most of that is gone. Public cloud, led by giants such as AWS, Microsoft Azure and Google Cloud Platform, are considered more secure than private data centers in many cases and cloud providers have made sure their infrastructure can meet all kinds of compliance standards.
Yet, there are still some workloads that even the most progressive organizations are reluctant to put into the cloud. It's probably still due to concerns from somewhere in the organization over latency or privacy or security or something else. Maybe approval for a particular project has to come from a very conservative committee somewhere. Who knows how long that could take? But what if you could get the benefits of building an application in the public cloud without moving your data to the public cloud?
That's the part of the market that Amazon is trying to address with AWS Outposts, which lets enterprises put a mini version of AWS into their own on-premises data centers. AWS Outposts includes the hardware and software, and Amazon says that organizations will be able to just plug them in on-premises. The APIs that work with AWS in the cloud will work the same way with Outposts because they are the same APIs and the same technology.
Moving that development on-premises to where the sensitive data is stored could alleviate one of the concerns of organizations that have been reluctant to move entirely to the cloud, according to Dave Bartoletti, VP and principal analyst at Forrester Research.
"It opens up another option for companies, that for whatever reason, still have concerns about moving to the public cloud," he said. "It opens up another lane for modernizing with cloud and expands the total addressable market AWS can go after."
Amazon laid the groundwork for this three years ago when it partnered with VMware to enable organizations running the VMware stack to move workloads back and forth from on-premises deployments to Amazon's public cloud. Bartoletti said that these customers of the VMware Cloud on AWS may be interested in Outposts, too. There's no estimate how many customers there are out there, but Bartoletti said Forrester has seen customer query calls about the technology increase by about 50% each quarter in recent quarters, so interest is growing.
While there are competitive offerings out there, no one offers this kind of on-premises cloud that includes both hardware and software.
Microsoft Azure offers an on-premises option with Azure Stacks, but that service puts the Azure software on hardware from big hardware vendors such as Dell or Lenovo or others. Google offers Google Container Engine, which lets organizations implement Google's cloud platform on Cisco hardware in their own on-premises data centers. AWS Outposts is the only service that bundles the software and hardware together for customers.
Enterprises are unlikely to rip out their existing hardware and replace it with the AWS Outposts, according to Bartoletti. They will more likely augment what they already have for a net new implementation.
One other potential use case for AWS Outposts may be edge implementations, according to Gartner analyst and senior director Angelina Troy. Consider data centers in locations that may not always be connected to the network, such as cruise ships or oil rigs.
"I think in many cases this is a preparation for a longer-term shift to edge infrastructure," Troy said. "It fulfills a use case that is relatively niche but could expand as edge deployment starts to pick up."
Regardless of the use case, enterprise customers who are all-in with the cloud probably won't be enthusiastic about bringing infrastructure they want to outsource back to their own data centers. Capital One is a good example of that.
"We are entirely focused on moving to the public cloud," Rob Alexander, CIO, told InformationWeek. "Everything new we build new on AWS. We have been migrating legacy applications."
Alexander said he won't be moving any of that back on-premises.
AWS Outposts won't be available until the second half of 2019, and no one knows how it will be priced. But analysts expect it to follow the usage-based model that Amazon uses for all its public cloud services.
Never Miss a Beat: Get a snapshot of the issues affecting the IT industry straight to your inbox.
You May Also Like
---