AWS vs. Azure: Users Share Their Experiences
AWS vs. Azure: Users Share Their Experiences
Enterprise IT professionals offer their insights into two of the leading cloud platforms, AWS and Azure.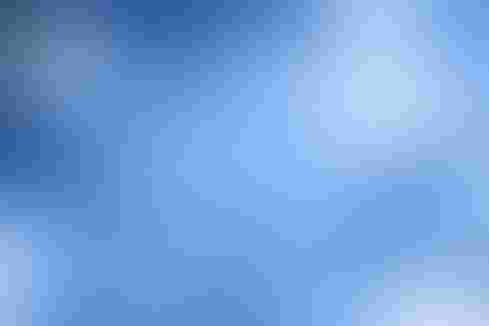 IT professionals benefit from being able to select from multiple options for cloud infrastructure. This article, the first in an occasional series developed by IT Central Station, the largest enterprise tech review site, looks at the choice between Amazon Web Services (AWS) and Microsoft Azure.
It offers representative comments about these two leading cloud providers from enterprise IT managers and other IT professionals who published reviews on ITCentralStation.com. The reviews reveal how AWS and Azure each offers valuable features, with distinctive advantages in particular use cases, as well as areas where there's room for improvement. IT Central Station has zero tolerance for fake reviews and uses a triple-validation process in order to ensure objective and authentic reviews from real users.
Significantly reduce IT costs
The decision to move workloads to cloud infrastructure is often rooted in cost and business concerns. Payoff is neither instant nor guaranteed, however. For Ricard B., an Azure Portfolio & Innovation Architect at a tech services company, it was the appeal of "pay as you go" for development and pre-production. As he put it, "We're saving a lot of resources, money and we gain fast flexibility to grant new capabilities, computing power, and PoC scenarios. All of this without compromising production workloads and overall computing power, and any investment." Jaime S., who uses Azure, echoed this sentiment, noting how his team had been able to reduce costs using Web Apps and Functions to change how they developed solutions and reduce time to market.
The ability of AWS to reduce capital expense (CapEx) was appealing to Joseph M., an AWS user. He was pleased that he could make infrastructure an operating expense (OpEx). He offered some guidance, though, explaining, "One-year and three-year reservations helped us reduce costs early on." For Wembley C., "AWS's innovations are incredible. You can migrate complex environments to AWS Cloud reducing costs, improving performance and scalability."
Leighton N., who relies on Amazon EC2, liked being able to quickly spin up instances on demand with zero upfront costs. "This significantly reduces the time it takes to onboard projects or quickly create POV environments," he commented. He also appreciated how EC2 functioned as a "low entry point" for users to begin development without significant expertise. Joseph M. attributed cost savings on AWS to serverless technologies that eliminated many compute costs.
Manage cloud instances with intuitive interfaces and analytics
Ease of management emerges as a selection factor for users of both AWS and Azure, with a System Architect and Microsoft Azure user at a tech services company, praising the solution's "great front-end management interface." Francis O., another Microsoft Azure user, agreed, stating that Azure's most valuable features included monitoring, management, and data analytics. Similarly, reviewer120534 applauded Azure's provision of hybrid IT management for on-premise and cloud workloads. On the AWS side, Richard W., who uses Amazon Redshift user at a manufacturing company, said the solution's management console was one of its most valuable features.
Switch cloud providers based on workload
What makes a user switch to AWS or Azure from their previous approach to handling a workload? The answers reveal what's working well with these two cloud solutions. For example, it_user396519, another Amazon Redshift user, had been using an on-premise MySQL data warehouse. He switched to AWS "to reduce the cost and improve scalability." Or, consider itmanage402807 a SQL Azure user who moved to the Microsoft cloud after evaluating databases like PostgreSQL. He explained, "We decided to switch because our .NET application works well with Microsoft solutions." Adi L., an AWS Dynamo DB User at a healthcare company, chose AWS when he was also faced with the option of continuing with PostgreSQL. He noted, "We switched to DynamoDB for the scalability and ease of deployment and operation."
Wagner S. , an Amazon EC2 user, switched from the Google Cloud Platform "because Amazon AWS offers more services and a lot more settings." Onur G., who uses AWS, put the matter in perspective by sharing, "I've never switched to any other cloud provider, but I've tested nearly all of them. Testing all providers gives you a great chance to compare services. To be honest, most of the time AWS was better."
Understand where there is room for improvement
IT Central Station members also shared feedback on areas of AWS and Azure that had "room for improvement." Ajay M. and Samuel C., for example, both felt that the AWS documentation was written in a way that was not very intuitive.  Fran M. wanted AWS to be extended to Google and Apple operating systems. BIArchit79be, an Amazon Redshift user, was frustrated with the solution's handling of big tables, by which he meant billions of recordings. He said, "If the table is 100% unsorted, the vacuum can take more than 24hrs. If we don't have this timeframe, we have to work around taking out the data to additional tables and run vacuum by batches in the main table."
Azure user John O., who works in financial services, remarked, "You eventually end up with a large collection of 'bits' all working together, I find it hard to be able to create a logical 'box' and put all the 'bits' that need to be in that box / application into the one place. We're still learning though, so odds are there's something that will help us with this already in Azure."  Aaron K. and Geoff B. expressed concern that it was difficult to estimate Azure pricing and understand the billing interface.
Business needs drive cloud infrastructure choices, though what seems like a cost issue is often rooted in highly specific technical factors. Ease of use for a particular workload, for example, may vary depending on deployment on AWS or Azure. There could be a financial difference in the workload's administrative overhead as a result. Nuances of integration, such as with applications and databases, can also affect the business results of a cloud infrastructure choice. The challenge is to understand the unique business aspects of one's cloud infrastructure requirements. Then, it will be possible to select between AWS and Azure and achieve the desired business outcome.
You can read more reviews of enterprise cloud solutions on IT Central Station.
Never Miss a Beat: Get a snapshot of the issues affecting the IT industry straight to your inbox.
You May Also Like
---