Building a Post-Pandemic Cloud Strategy
Building a Post-Pandemic Cloud Strategy
Here's what every chief information officer needs to know to create an effective cloud strategy.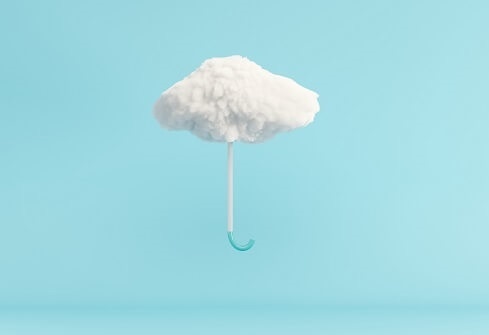 HappyAprilBoy via Adobe Stock
As CIOs look to build out their cloud strategies, they'll need to ensure they are creating an optimal cloud environment for growth. This requires considering cloud responsibilities among the entire C-suite, as well as implementing upskilling initiatives. According to PwC's Cloud Business Survey, 57% of executives reported working in conjunction with others across the entire C-suite to create a company-wide cloud strategy. This shows cloud must be a priority across an organization and encompass all business levels to see the full value.
With these factors top of mind, CIOs can fully capitalize on all that cloud has to offer and see a substantial investment return as we enter the post-pandemic landscape.
Ideal Cloud Environment for the Long-Term
Against a backdrop where resiliency and agility reign supreme, businesses are at a pivotal moment of change as they develop everything from return to work plans, to finding new ways to delight customers, and meet ever-changing expectations. Across any business imperative, there is little doubt that the ubiquitous nature of cloud technology will emerge as a critical success factor, and the CIO, working in conjunction with an engaged C-suite, can have an enormous impact in the organization.
Effective cloud strategies start with alignment to underlying business strategies, including impacts to those capabilities that are differentiating or that create competitive advantage. From there, organizations need to identify how many (and which) types of cloud services will work best for that specific organization, and those goals.
PwC found that 71% of CIOs say their companies use more than one cloud service provider, and two-thirds take a public/private cloud approach -- this offers greater employee flexibility whether working remote or in hybrid settings.
That said, there is still a divided approach to managing cloud applications. Two-thirds of CIOs say they're concentrating on modernization and rewriting their applications to take advantage of cloud, while still fewer are developing new cloud-native applications.
Ultimately, CIOs need to consider what will work best for their organization in the long term to cultivate growth in their cloud applications.
Cloud Is Not Just CIO's Purview
Cloud has emerged as a shared responsibility among the C-suite, a trend that is worthy of celebration, as it lays the foundation for a higher degree of business accountability, as well as a necessary ingredient for driving a change in how an organization functions. More specifically, 3 out of 4 executives expressed their accountability for decision-making responsibility or ownership across all aspects of their company's cloud transformation, with nearly 60% of them working in conjunction with others to create their company-wide cloud strategy.
Even leaders who are perhaps a little less obvious have a seat at this table. Take for example, the role that taxes can play in defining and shaping the holistic business case for cloud endeavors. In many situations, given the degree of innovation that cloud technology affords an organization, there may be potential for consideration of R&D tax credits in how an organization internally funds its cloud journey.
Executives are divided on how their organization measures value from cloud, with nearly 50% of PwC's survey respondents signaling that they have yet to realize value from their cloud journey. This shared responsibility among the C-suite can be put to work in driving this value, made much easier the closer the business case aligns to an organization's business strategy. CIOs, in their primary role as implementers of the cloud technology, can also continue to work across the C-suite to address any perceived barriers to adoption.
Whether it is limited technology talent, lack of cloud integration with existing systems, or governance challenges, cloud strategies need to consist of specific ways to overcome these perceived barriers. To do this, CIOs first must connect with their entire C-suite to identify areas of improvement across the board, which helps the business leverage cloud to accomplish varying objectives.
Addressing the Digital Talent Divide
One prominent barrier to adoption that CIOs have traditionally struggled with is the technology skills gap. Although one cloud adoption benefit is the elimination of some areas of expertise, it also creates a need for new skills unique to the specific technology.
PwC found 75% of executives note that a lack of tech talent will be a barrier to maximizing cloud ROI, and only 36% report they have the cloud expertise needed in-house. In these instances, careful thought to various upskilling avenues may be required.
The notion of upskilling, however, does not solely extend to the underlying technology itself. As the cloud fundamentally introduces new enterprise capabilities, those capabilities must be nurtured, oftentimes through upskilling on the business side of the organization. This means consideration to new operating models and a mindset of continuous improvement, customer centricity and innovation, all enabled by end users.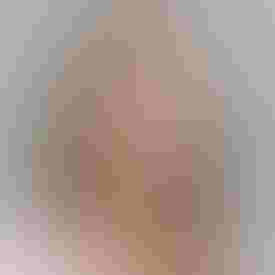 Jenny Koehler serves as PwC's Cloud & Digital Leader, responsible for fusing cloud and digital capabilities to power business transformation. She has previously served as PwC's US Deputy Advisory Leader, Industrial Products & Services Leader and Power & Utilities Advisory Leader.

Never Miss a Beat: Get a snapshot of the issues affecting the IT industry straight to your inbox.
You May Also Like
---