Can Reskilling Lead to Lasting Jobs in Digital and Cloud?
Can Reskilling Lead to Lasting Jobs in Digital and Cloud?
More options are emerging to retrain workers for possibly career-changing roles in the transforming enterprise landscape.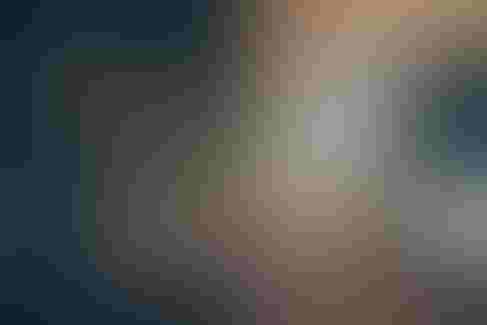 Image: deagreez - stock.Adobe.com
AWS and WalkMe are expanding their offerings of training and retraining options to individuals who want to pursue new opportunities in cloud and digital spaces.
At this month's virtual AWS re:Invent conference, Klaus Schwab, founder and executive chairman of the World Economic Forum, spoke with Teresa Carlson, vice president worldwide public sector for AWS, about the need to reskill large segments of the populace and workforce. Their discussion framed the announcement of a new plan by Amazon to bring cloud computing skills to 29 million people by 2025 around the world for free. The plan is to expand current training programs from Amazon as well as introduce new initiatives to meet this objective.
Maureen Lonergan, director of worldwide training and certification at AWS, says prior education programs such as AWS re/Start, which is aimed at underrepresented communities, have had a material affect in bringing technical education where it is needed. The initiative will include offering education resources in eight new countries to reach 25 cities around the world, along with digital and virtual learning, she says. The programs include what Lonergan calls foundational training to become cloud practitioners as well as more advanced paths such as machine learning.
"We're seeing a whole new set of individuals going into tech," she says. That includes training baristas, fitness trainers, and others who have a desire to learn and want to pivot their careers to technology, through the variety of means being made available to access the education. "There's a huge cloud skills gap," Lonergan says. "We need to be intentional about how we're serving up that content in the way people want to consume it." Professionals in traditional IT roles have also looked to the courses to transition to cloud-based roles, she says.
Organizations across multiple industries migrating to the cloud continue to drive demand for solution architects, developers, DevOps roles, machine learning, and other specialties, Lonergan says. "We cover all of those things across our content."
Reskilling and upskilling workers is a necessity for continued economic growth, according to a report from Accenture that was commissioned by Amazon. The report posits that without upskilling efforts to transform the workforce to be more in line with the pace of change in technology and innovation, the United States might lose up to $975 billion in cumulative growth for the 10-year period from 2018-2028.
In June, WalkMe introduced its Digital Adoption Institute to train users of its platforms as well as help reskill workers who were laid off or simply wanted to broaden their skillsets. Like other efforts in this vein, such initiatives are aimed at better preparing the workforce to adapt and respond to the uncertainty presented by a rapidly changing economy and repercussions of the pandemic.
More than a quick fix for sudden job woes, Rafael Sweary, president and cofounder of WalkMe, a developer of a digital adoption platform, says reskilling might lead to long-term career opportunities. In November, WalkMe offered limited scholarships to individuals who worked in such roles as IT, human resources, and web development and lost their jobs because of the pandemic. Sweary believes digital adoption professionals will see long-term demand for their skills. He also says training methodology needs to change within organizations. "The old way of doing training in organizations is not sustainable anymore," Sweary says.
This stems in part from the faster pace of change and multiple sources affecting the cycle of change, he says. "In the past, organizations had the CIO who would buy technology and then provision it on the servers," Sweary says. "This is not the case anymore. The decision is at the line of business manager without provisioning." He says organizations now seek individuals who can provide management consulting to ensure technology achieves desired outcomes for the organization. "This is not just a skill of building," Sweary says. "It's a skill of observing, using analytics."
He says as more companies and business sectors go digital, a move accelerated in some cases by the pandemic, demand for digital adoption strategists and technical expertise may continue. "For many, many years, companies invested a lot of their resources in implementing a lot of applications and those applications can move very fast," Sweary says. "With the digital adoption profession, the idea is to close the gap between the user and the technical capabilities of resources."
For more content on reskilling and IT training, follow up with these stories:
Should IT Professionals Retrain for a New Normal?
Helping Developers and Enterprises Answer the Skills Dilemma
Next Phase of DevOps: Upskilling for Processes and Humanity
Never Miss a Beat: Get a snapshot of the issues affecting the IT industry straight to your inbox.
You May Also Like
---