Cisco Will Buy Splunk for $28B in Huge AI Cybersecurity Play
Cisco Will Buy Splunk for $28B
The companies will combine efforts to offer more software solutions aimed at AI cyber resilience and observability.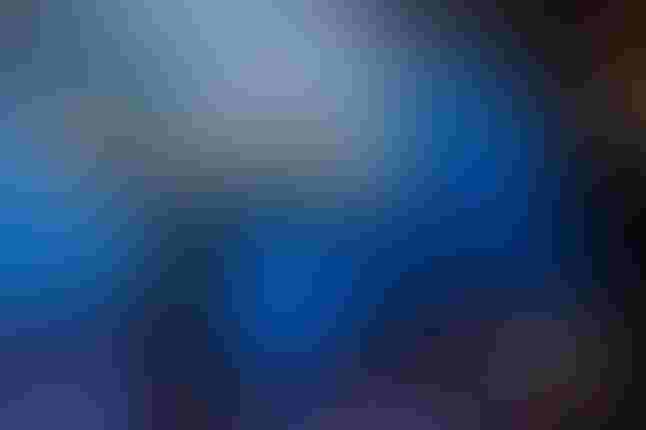 ZUMA Press, Inc. via Alamy Stock Photo
Cisco on Thursday announced the acquisition of software company Splunk for $28 billion -- the network equipment giant's largest ever deal -- as the company hopes to cash in on the artificial intelligence boom and carve out more software and cloud business.
The massive buy plan is the latest in a slate of recent acquisitions that has the company reducing its focus on its main networking equipment business that has been stymied in recent years by supply chain woes and the rise of off-premises cloud adoption. Just this year, Cisco acquired four companies, including threat detection platform Armorblox, identity management firm Oort, and cloud security firms Valtix and Lightspin.
"From threat detection and response to threat prediction and prevention, we will help make organizations of all sizes more secure and resilient," Cisco's chair and CEO Chuck Robbins said in a statement. The acquisition is expected to close in the third quarter of 2024 and Cisco will pay $157 per share for Splunk.
The company will finance the purchase with a combination of cash and debt, the company said. "Together, we will become one of the largest software companies globally," he told analysts on a conference call. If the company backs out of the deal, it will be forced to pay Splunk a termination fee of $1.48 billion, according to a Securities and Exchange Commission (SEC) filing.
Gregg Siegfried, VP analyst with research firm Gartner, tells InformationWeek that the pending purchase fulfills a rumored deal. "They had definitely been looking at Splunk for a while," he says. "They can certainly both benefit. Cisco has suffered with its software business and Splunk has the expertise delivering software. They are seeing that the world is really becoming more software-driven, so it certainly makes sense from a business perspective to start generating more revenue for software."
GenAI's recent ascension was likely a catalyst in the purchase, Siegfried admits. "It's certainly been an underlying theme," he says of artificial intelligence. "And I'm sure both companies have a lot of things in the work. Cisco can get a jumpstart on AI product by leveraging Splunk's portfolio."
"Uniting with Cisco represents the next phase of Spunk's growth journey," Gary Steele, president and CEO of Splunk said in a statement, "accelerating our mission to help organizations worldwide become more resilient, while delivering immediate and compelling value to our shareholders."
Patrick Moorhead, CEO and chief analyst at Moor Insights & Strategy, says observability was a key factor in forging the deal. "This acquisition makes sense on many vectors," he tells InformationWeek. "This enhances Cisco's observability and security capabilities leading to improved enterprise capabilities. Enterprises want less vendors to integrate with and manage, and this combination does that. Enterprises have too many enterprise and data vendors and want simplicity."
The companies said the deal would allow the companies to offer more capabilities in AI, security and observability and that the combination would allow for increased investments in new solutions.
The acquisition was unanimously approved by the companies' board of directors. The deal is subject to regulatory approval. Siegfried doesn't anticipate any major regulatory stalls, saying the business lines "just don't overlap that much. I don't see this getting the same regulatory scrutiny as the VMware-Broadcom deal."
Never Miss a Beat: Get a snapshot of the issues affecting the IT industry straight to your inbox.
You May Also Like
---