Cloud 2.0: A New Era for Public Cloud
Cloud 2.0: A New Era for Public Cloud
With new technologies and cloud offerings available almost by the day, the impetus for cloud adoption is stronger than ever before.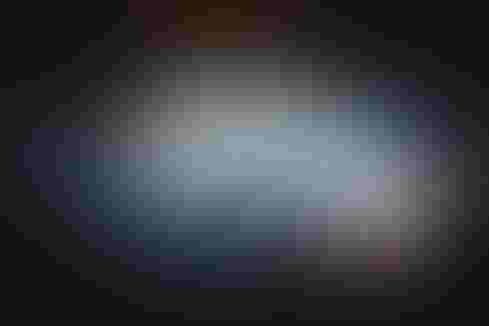 Image: natali_mis - stock.adobe.com
For years IT industry pundits and analysts have touted the value of public cloud computing. A Google search for "the year of cloud" generates more than 1.5 million results -- with experts claiming the year of the cloud as far back as 2015. With only 20% of workloads running in the public cloud today, those forecasts may have been a bit premature. There's still a lot of growth to be had -- and 2019 seems to be the perfect time. With new technologies and cloud offerings available almost by the day, the impetus for cloud adoption is stronger than ever before. 
A pair of major IT advisory groups highlight how and why new investment in cloud services is going to take off. Think about the type of infrastructure required for emerging tech concepts, like artificial intelligence (AI), edge computing and DevOps, and you can see why cloud is core to IT strategies.
"We don't talk to any clients that aren't thinking cloud. It's a foregone conclusion," says Sid Nag, vice president, Cloud Services and Technology for Gartner. "But the mode of adoption has changed. There was a time when the idea was to simply put up a credit card and sign up with AWS. That irrational exuberance from a cloud adoption standpoint has transformed into a more strategic mode."
Cloud: More than a means to an end
While some companies are looking to the cloud for tactical purposes, those types of projects are becoming fewer and fewer. "We still see some data center consolidation, application migration, and such, but the reality is that we are in the cloud 2.0 wave, where cloud's not an option -- it's a reality, and we're seeing many organizations moving to this cloud-first and cloud-only mode. All of that is driving the adoption of the cloud," Nag says.
According to Gartner's public cloud forecast, the public cloud market will grow to $320 billion dollars thru 2022: That's nearly three times the growth of overall IT services.

Sid Nag, Gartner
"Companies that are really strategic are using cloud as an enabler from a traditional way of doing business to more of a digital business, and that involves different technologies," Nag says.
One of those technologies is artificial intelligence (AI), which Deloitte, in a recent report, identifies as one of the five vectors driving progress in cloud computing. "Most of the major cloud providers are competing to offer high quality, powerful AI tools and capabilities and APIs," says David Schatsky, Managing Director at Deloitte. "When clients recognize that there are great tools available in the cloud that they can experiment with without major fixed costs, it becomes compelling for them to look at the cloud as a place to do proofs of concept."
Access to these tools and capabilities adds value to the cloud, which further increases adoption. "Cloud itself is a big business enabler, but so are analytics, AI, edge computing, IoT, and other things. The reality is that all of these technologies require a scalable infrastructure and that's where the cloud excels. Cloud has a touchpoint to all of these technologies and therefore you're seeing the adoption of cloud as a strategic approach by companies that want to transform their business," Nag says.
Hybrid cloud is here to stay
While there are plenty of factors driving cloud adoption, only 20% of workloads are running in the cloud, according to Nag. "Companies are still taking a measured approach. Not everything is ending up in the public cloud, and that's why you have the hybrid cloud model that's still prevalent," Nag says.
Hybrid cloud has also had its fair share of hype over the past few years. So, what's different now? "All the major cloud providers are offering hybrid solutions in recognition that there won't ever be such a thing as a total migration to the cloud," Schatsky says. "Hybrid is the future. Support for that from the big vendors has come in line within the last year or so, making it easier to plot out a hybrid strategy."

David Schatsky, Deloitte
Security remains a primary concern for companies moving to the cloud, even though public cloud providers offer security capabilities like data classification tools and even whole cloud environments tailored to meet industry-specific specifications -- both of which Deloitte names as vectors to cloud progress.
"A lot of times, one of the first things companies do in the cloud is migrate existing apps, workloads and the data they operate on to the cloud. The security model in the cloud is rather different, and sometimes data and assets need to be secured in a more granular way, so data classification is part and parcel of a prudent migration to the cloud," Schatsky says.
Moving to the cloud also requires "an organizational shift, a cultural willingness to let go," Nag says. "There are apps written in the old mode of app dev and to convert them to the world of cloud takes time, effort and a willingness to do so. Plus, it takes skill. It's not a nontrivial task. Those are the things that are slowing the process of moving everything to the cloud."
Schatsky agrees. "For a lot of companies, they're dealing with incubating the skills they need to take full advantage of the cloud. When companies start by moving wholesale to the cloud, the biggest need they have is to just propagate the impact on their workflow and operating models that the cloud enables. You can't rush that. It's a human capital thing that takes time," he says.
That said, companies that are actively adopting new IT operating models like DevOps are realizing more value from the cloud, according to Deloitte. "Like many enterprise technologies, it's only by changing the way we work that technology really fulfills its potential. This is true with electricity and it's true with cloud, and that's what this vector is about – companies changing how they manage the IT function and how developers work to take advantage of the cloud environment. A minority of companies are there in terms of having fully cloud optimized IT operations and software development, and that's where the fullest value will come from for a lot of organizations," Schatsky says.
For more on the future of cloud computing, check out these stories:
Is Hybrid Cloud the New Standard for Future Infrastructure?
Enterprises Put More Data Infrastructure in the Cloud
Never Miss a Beat: Get a snapshot of the issues affecting the IT industry straight to your inbox.
You May Also Like
---