Cloud Migration Turbulence Continues, Survey Says
Cloud Migration Turbulence Continues, Survey Says
Many companies are "flying blind" in their efforts to embrace the cloud, a VMware-sponsored survey says.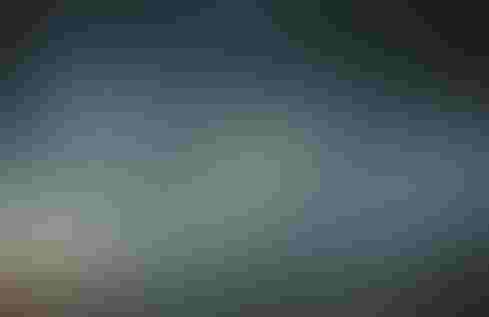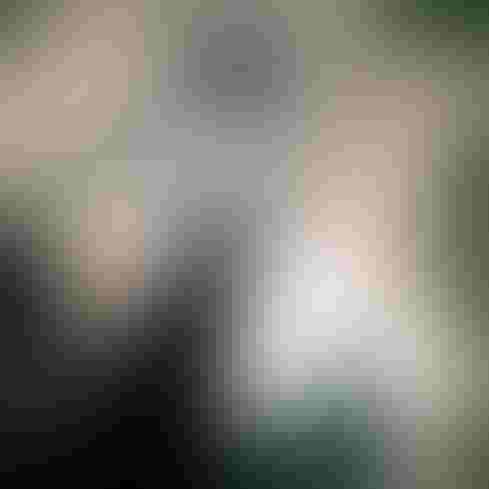 Cloud Contracts: 8 Questions To Ask
Cloud Contracts: 8 Questions To Ask (Click image for larger view and slideshow.)
Many enterprise users are reporting unexpected challenges in their move to the cloud and would like more visibility into their workloads there, according to a survey of more than 400 IT professionals in the US, Europe, and Asia Pacific by Enterprise Management Associates.
The 415 survey participants reported using an average of three cloud vendors. Early customers of cloud services have found that the realities of operating a cloud footprint can include unpleasant surprises, Enterprise Management Associates said in a report based on its survey. As customers move workloads, using the cloud's reputed scalability is not unlike the process for other complex IT systems -- it must be monitored and managed to work.
"Easy scalability depends on a watchful eye identifying and correcting problems. Unfortunately, many IT organizations lack the skills they need to perform these tasks," the report said. "In part, this is because clouds represent an entirely new platform -- from their pricing models to their operational metrics -- and thus require entirely new expertise."
As a result, many companies are "flying blind" in their efforts to embrace the cloud.
[Want to learn more about the launch of vCloud Hybrid Service? See VMWare Reveals Hybrid Cloud Details.]
Do the report's conclusions seem pessimistic? Keep in mind that the survey was sponsored by VMware and one of its cloud partners, iland.
Contrary to the survey's assessment, many young companies -- and some mature ones -- have seized the option of cloud computing and made it a key part of their business strategy. But the survey claims that a large number of companies have also experienced difficulties in their early encounters with the cloud. That angle may shed light on how the cloud experience is unfolding for companies that don't claim to be successful trailblazers. And for all the difficulties the survey reports, it concludes on a somewhat contradictory note, saying that quitting isn't an option. The enterprise now wants the advantages of cloud computing, and IT needs to deliver.
"IT organizations will continue to move briskly toward greater and greater cloud footprints. By standing on the shoulders of the experiences of their peers, success in the cloud is within reach," the report said.
Among the survey's provider-specific findings:
57% of the customers who tried Amazon Web Services experienced a stall or failure; 43% adopted it.

56% of customers who turned to Microsoft Azure experienced a stall or failure; 44% adopted it.

63% of customers who tried Rackspace experienced a stall or failure; 37% adopted it.

33% of customers who tried VMware's vCloud Hybrid Service or the vCloud at a VMware partner experienced a stall or failure; 67% adopted it.
The specific questions asked in the survey were not available, so it's difficult to know exactly what these figures mean. For example, how did the question pose the "stall or failure" experience? One workload stalled or failed? All workloads stalled or failed simultaneously? After experiencing one failure on Amazon, did the unhappy customer depart, or did some customers learn from failure and become successful Amazon users?
Lilac Schoenbeck, vice presdient of product management at iland, did not offer a detailed followup. She told us that the survey wasn't intended to be an in-depth look at individual providers. "Like every survey, you can think of 10 more questions to ask" when you see the final results.
It's reasonable to assume that Amazon, which boasts a much larger share of cloud customers, would offer the chance to capture many more reported incidents of stalling or failure. Without supporting information, the results may indicate mainly that VMware's vCloud, which launched in May 2013, simply came late to the party. Also, its early users are most conversant in vSphere and the vCloud software product line from VMware, minimizing their chance of experiencing failed workloads. Bill Fathers, VMware's general manager of vCloud services, said at last week's Structure 2014 conference that related management tools and a shared user interface were among the main advantages of using vCloud services.
Other pain points, however, appear to be shared by many users across multiple vendors. For example, understanding cloud pricing was a challenge to 38% of cloud users globally. Getting technical support was the chief complaint from US cloud users, while performance and downtime topped the list for users in Europe, the Middle East, Africa, and Asia Pacific.
Performance tied for first place among challenges, with 38% of respondents reporting issues there. "Different clouds are architected with different back ends, and some are more susceptible to 'noisy neighbor' syndrome than others," the report said.
Another 36% cited the difficulty of getting "adequate levels of hands-on expertise" in their support problems. "The realities of cloud support contracts often take customers by surprise. Simple email or ticketing support may only be available to customers at lower tiers."
Downtime was cited by 35% of respondents as an unexpected challenge in using the cloud.
Both management and scalability remained a challenge for 33% of respondents. "Cloud vendors often focus on innovation of the technology in lieu of improving simple cloud service management."
Of the 415 IT professionals interviewed for the survey, 15% came from companies with 500-999 employees, 46% from companies with 1,000-4,999 employees, 15% from companies with 5,000-9,999 employees, and 24% from companies with more than 10,000 employees.
No one disputes the convenience of public cloud services. But when you look forward three or five years, the cost picture for enterprises is murky, even in light of the price war among Google, Amazon, and Rackspace. InformationWeek is conducting a survey on the ROI of public cloud services. This survey will take less than 10 minutes to complete, and you'll be eligible to win a prize. Take the InformationWeek 2014 Cloud ROI Survey today. Survey ends June 27.
Never Miss a Beat: Get a snapshot of the issues affecting the IT industry straight to your inbox.
You May Also Like
---