Cloud Strategies Aren't Just About Digital Transformation Anymore
Cloud Strategies Aren't Just About Digital Transformation Anymore
Cloud migrations are accelerating in the wake of the pandemic. The new normal is even more virtual. Image: HappyAprilBoy - stock.adobe.com

Organizations have been transferring more data, workloads, and applications to the cloud to increase the pace of innovation and organizational agility. Up until recently, the digital transformation was accelerating. However, cloud adoption recently got a major shove as the result of the crisis, which can be seen in:
Dramatic remote work spikes

Capital expenditure (CapEx) reductions

Business model adaptations to maintain customer relationships
In fact, in a recent blog, Forrester reported robust 2020 first quarter growth of top three providers with AWS at 34%, Microsoft Azure (59%), and Google Cloud Platform (52%). The driver, according to Vice President and Principal Analyst John Rymer, is "Faced with sudden and urgent disruption, most enterprises are turning to the big public cloud providers for help."
"We are seeing a huge increase in our clients wanting to digitize in-person processes and ensure they are accessible 24/7 and integrated with existing technologies through utilizing cloud services [such as] developing contactless ordering systems for physical retail locations, which both reduce the need for face-to-face interaction, but also sync with existing POS and stock management systems," said Bethan Vincent, marketing director at UK digital transformation consultancy Netsells Group. "This requires both API integrations and a solid cloud strategy, which seeks to build resilience into these new services, protecting against downtime and the knock-on effect of one system affecting another."


Jiten Vaidya, PlanetScale
Speaking of resiliency, there is a corresponding uptick in Docker and Kubernetes adoption. "We have seen an interest in databases for Kubernetes spike during the COVID-19 pandemic. Kubernetes had already emerged as the de facto operating system for computing resources either on-premise or in the cloud," said Jiten Vaidya, co-founder and CEO of cloud-native database platform provider PlanetScale. "As the need for resiliency and scalability becomes top of the mind, having this uniform platform for database deployment is becoming increasingly important to enterprises."
While business continuity isn't the buzzy topic it was during the Y2K frenzy, many consulting firms and technology providers say it's top of mind once again. However, it's not just about uptime and SLAs, it's also about the continuity of business processes and the people needed to support those business processes.
Greater remote work is the new normal
Chris Ciborowski, CEO and co-founder of cloud and DevOps consulting firm Nebulaworks, said many of his clients have increased their use of SaaS platforms such as Zoom and GitLab/GitHub source code management systems.
"While these are by no means new, there has been a surge in use as identified by the increased load on the platforms," said Ciborowski. "These are being leveraged to keep teams connected and driving productivity for organizations that are not used to or built for distributed teams. [M]any companies [were] already doing this pre-pandemic, but the trend is pouring over to those companies that are less familiar with such practices."


Chris Ciborowski, Nebulaworks
Dux Raymond Sy, CMO and Microsoft MVP + regional director at AvePoint, which develops data migration, management and protection products for Office 365 and SharePoint, has noticed a similar trend.
"Satya Nadella recently remarked [that] two years of digital transformation has happened in two months," said Sy. "Organizations and users that were on the fence, have all adopted the cloud and new ways of working. They didn't have a choice, but they are happy with it and won't revert to the old ways."
However, not all organizations have learned how to truly live in the cloud yet. For example, many have adopted non-enterprise, consumer communication and/or collaboration platforms, which have offered free licenses in response to COVID-19. However, fast access to tools can result in ad-hoc, unstructured and ungoverned processes.
"Adoption isn't a problem anymore, but now productivity and security are. As we emerge from the post-pandemic world, organizations are going to need to clean up their shadow IT, overprivileged or external users that can access sensitive data they shouldn't and sprawling collaboration environments," said Sy. "The other mistake we are seeing organizations make is not continuously analyzing their content, finding their dark data, and reducing their attack profile. Organizations need to make a regular habit of scanning their environments for sensitive content and making sure it is where it is supposed to be or appropriately expire it if it can be deleted. Having sensitive content in your environment isn't bad, but access to it needs to be controlled."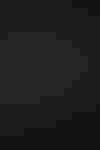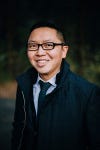 Dux Raymond Sy, AvePoint
All the cybersecurity controls organizations have been exercising under normal conditions are being challenged as IT departments find themselves enabling the sudden explosion of remote workers. In fact, identity and access management company OneLogin recently surveyed 5,000 remote workers from the U.S. and parts of Europe to gauge the cybersecurity risks enterprises are facing. According to the report, 20% have shared their work device password with their spouse or child, which puts corporate data at risk, and 36% have not changed their home Wi-Fi password in more than a year, which puts corporate devices at risk. Yet, 63% believe their organizations will be in favor of continued remote work post-pandemic. One-third admitted downloading an app on their work device without approval.
"Organizations everywhere are facing unprecedented challenges as millions of people are working from home," said Brad Brooks, CEO and president of trusted experience platform provider OneLogin in a press release. "Passwords pose an even greater risk in this WFH environment and -- as our study supports -- are the weakest link in exposing businesses' customers and data to bad actors." 
CapEx loses more ground to OpEx
SaaS and cloud have forever changed enterprise IT financial models, although many organizations still have a mix of assets on-premises and in the cloud. In the wake of the 2008 financial crisis, businesses increased their use of SaaS and cloud. Digital transformation further fueled the trend. Now, CFOs are taking another hard look at CapEx as they fret about cashflow.


Suranjan Chatterjee, Tata Consultancy Services
"The pandemic has crystalized the fact that there are basically two types of companies today: those that are able to deliver digitally and connect to customers remotely, and those that are trying to get into this group," said  Miles Ward, CTO at business and technology consulting services firm SADA. "Since the world turned on its head the past few months, we've seen companies in both groups jump on cloud-based tools that support secure connections, scaled communications, rapid development and system access from anywhere, anytime. Using these tools, companies can reduce their risk; nothing feels safer than going from three to five-year commitments on infrastructure to easy pay-as-you-go, and pay only for what you use, commitment-free systems."
Business models have shifted to maintain customer relationships
Businesses negatively impacted by shelter in place and stay at home executive orders have reacted in one of two ways: adapt or shut down temporarily until the state or country reopens. The ones that have adapted have been relying more heavily on their digital presence to sell products or services online, with the former being supplemented with curbside pickup. The businesses that shut down completely tended to have a comparatively weak digital strategy to begin with. Those companies are the ones facing the biggest existential threat.
"The current global economic situation has put the focus back on digital transformation and cloud migration programs across organizations. If anything, the relevance of these investments and their criticality to ensuring business continuity can no longer be disputed," said Suranjan Chatterjee, global head, cloud apps, microservices & API at Tata Consultancy Services. "Enterprises that had led with investments in cloud infrastructure and cloud applications found themselves in a position of strength when it came to pivoting business operations. With a futuristic lens, it is evident that companies will need to continue as they started with a strong focus on leveraging the digital innovations enabled by cloud technologies to build resilient and adaptable enterprises."


Mehdi Salour, 8x8
For example, pediatric healthcare provider Every Child Pediatrics and healthcare tool and services provider Bionical Solutions Group are using cloud voice, video and chat to implement telehealth initiatives and enable medical staff to seamlessly communicate with patients, according to Mehdi Salour, senior vice president of network operations and DevOps at VoIP provider 8x8.  
"Now more than ever, investing in a cloud communications infrastructure that not only supports remote teams, but allows for flexibility and scalability will be the differentiator as businesses navigate the long-term organizational impact of this moment in time," said Salour.
For more on cloud computing, follow up with these articles:
Build Your Cloud Strategy -- The Right Way
Predictions for Cloud Computing in 2020
Cloud 2.0: A New Era for Public Cloud
Never Miss a Beat: Get a snapshot of the issues affecting the IT industry straight to your inbox.
You May Also Like
---