Cloud Trends To Watch: Structure 2014
Cloud Trends To Watch: Structure 2014
What's going on with jostling among Cloud Foundry, Docker, VMware, and Red Hat? Structure conference yielded several surprising conclusions.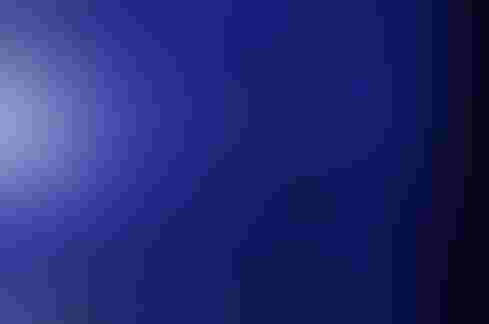 of the project was working ceaselessly to pull a minimum number of elements into a cohesive whole. It also makes it hard to implement. The joke at Structure was the project was going to be changed from OpenStack to OpenStuck.
OpenStack is in danger of trying to be too many things to too many people. Cockcroft went further. "The vendors will co-opt and fragment OpenStack… Everything will be called OpenStack, but it will be hard to move from one OpenStack vendor to another," or one OpenStack cloud to another. In short, the main promise of one open source, standardized cloud architecture is unlikely to happen under present circumstances. That's a very discouraging conclusion, and there are enough things to worry about that it just might come true.
Another point: Hybrid cloud may only be a transitional phase on the road to cloud computing, but VMware will end up with its own solid position in the cloud. With competition like OpenStack having issues, that gives VMware more of a shot at getting its vCloud Hybrid Service established. Another clandestine message at Structure: VMware licenses are expensive, but so are the experts you're going to need to explain what to do with all the free and open source options that you're going to make work.
Bill Fathers of VMware showed up to speak to the ease of using similar management tools and monitoring in hybrid cloud operations. That's what the vCloud Hybrid Service is promising. No, they might not be running at commodity prices, but you'll know where things are and how to move them around. That's worth something too.
Unlike OpenStack, Oracle, and SAP, VMware will relentlessly broaden the scope and integration of what its products can do. It has proven that in pushing its product line as far as it has with vSphere and vCenter Operations Manager. Conclusion: VMware may never become a commodity IaaS provider, but it's still going to get its share -- a considerable share -- of the next 10 years of transition to hybrid cloud computing.
Then there is healthcare: Computers and cloud computing may not cure cancer, but they're about to reduce it to "a manageable, chronic disease." Francis de Souza, president of Illumina, recounted the story of a Washington University cancer researcher who himself came down with acute myeloid leukemia that wasn't arrested in chemotherapy.
I first heard this story last November from Brendan McKernan, president of Courtagen Life Sciences, a consumer-genome testing firm. It's now part of conference speaker presentations and it's remarkable.
The researcher was a highly regarded co-worker whose fellows wished to help, given what appeared to be a certain terminal diagnosis. Off the radar, his lab decoded his "normal cell" genome from skin cells and that of his cancerous cells and found a genetic marker on the tumor that was often a sign for kidney cancer, not leukemia.
No medical doctor treating the researcher for leukemia would have been comfortable prescribing a drug used for kidney cancer, but one that was effective for kidney cancer was well known, and the researcher was treated with it. Within three days he felt better and in six weeks his death sentence had turned into full remission.
It seems that the location of the cancer in the body may be less important than the defective gene that gives rise to it. As more cancer cases get analyzed in this fashion, knowledge of human cancers and the best ways to fight them will accumulate from the shared knowledge of the human genome. The result will be that oncologists will much more precisely target the right cancer with just the right drug or other therapy.
"We are five to ten years away from treating cancer as a chronic, manageable disease," de Souza concluded. Let's hope he's right.
Finally, during a break at Structure, I sat down with Ratnadeep Bhattacharjee, Ubuntu's head of cloud initiatives, and asked which Linux is used most in the cloud? For development, I've been thinking Debian and Ubuntu. For production workloads, I tend to think of Red Hat Enterprise Linux and Suse.
That's not the whole picture, says Bhattacharjee. NoSQL developers such as those working with Reddis and MongoDB prefer to use Ubuntu by a large margin, he said. At the May OpenStack Summit in Atlanta, the OpenStack Foundation conducted a survey that showed 55% of OpenStack cloud users had based their implementations on Ubuntu, he says.
That somewhat offsets my image of Red Hat being the deployment option of choice for production workloads. If Ubuntu is the system of choice in the private OpenStack cloud, that makes it much more likely also to be the production system of choice in an OpenStack cloud. Ubuntu is showing some savvy with its OpenStack Inter-operability Lab, where vendors send their products to be tested against how well they work with other OpenStack-supporting products.
The Lab sends out a weekly report on its thousands of tests, giving cloud vendors and their customers a clearer view of what will work with what in an OpenStack cloud. This is doing for Linux in the cloud what Red Hat did for Linux in the enterprise data center. Ubuntu is borrowing a page out of Red Hat's book and putting it to good use. In the future: look for a split between Ubuntu and Red Hat in cloud production workloads.
IT leaders who don't embrace public cloud concepts will find their business partners looking elsewhere for computing capabilities. Get the new Frictionless IT issue of InformationWeek Tech Digest today.
Never Miss a Beat: Get a snapshot of the issues affecting the IT industry straight to your inbox.
You May Also Like
---