Defense Department Deploys Secure Cloud Service
Defense Department Deploys Secure Cloud Service
MilCloud provides military with on-demand infrastructure and network management tools through web-based interface.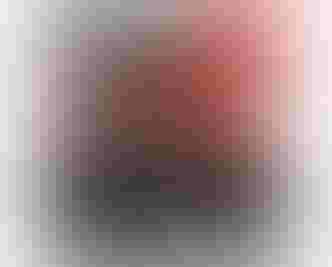 DISA Chief of Staff Brigadier General Frederick A. Henry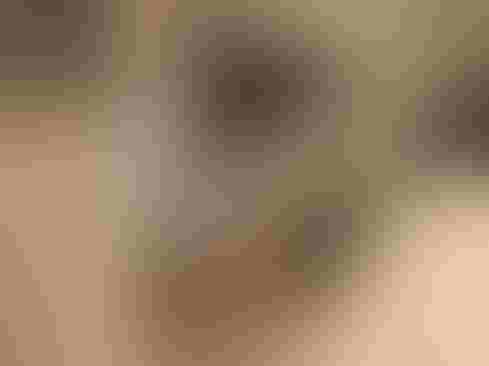 Solar-Powered Wearable Tech Lightens Marines' Loads
Solar-Powered Wearable Tech Lightens Marines' Loads (Click image for larger view and slideshow.)
The Department of Defense (DOD) is rolling out a new cloud computing service as part of its ongoing efforts to trim IT costs and provide more streamlined services to its military and civilian users. The service, called MilCloud, provides an integrated suite of capabilities, including the ability for users to configure infrastructure resources and manage applications on a self-service basis.
Developed by the Defense Information Systems Agency, the DOD agency responsible for managing the military's communications infrastructure, MilCloud represents the latest effort by DOD to reduce IT costs. But DISA officials also claim the service will provide agencies with more flexibility and control over how they manage their computing environments.
The cloud service also helps DISA improve IT security safeguards by standardizing how classified and unclassified data are processed and stored.
"MilCloud allows us to... integrate various applications at the CDC [core data center] level," DISA's chief of staff, brigadier general Frederick Henry, said last week at an annual event for government and industry executives that do business with the military.
[How the Navy proposes to trim $1.5 billion from its IT budget: Navy Eyes Cloud Storage]
Henry said MilCloud can deliver cloud services and support DOD applications for about the same cost as providers such as Amazon, "but in a more secure fashion."
MilCloud forms the foundation of the Joint Information Environment's core datacenter service and represents one part of a broader effort to connect all of the military services' networks into a single, secure information-sharing space. DISA officials say that MilCloud's infrastructure incorporates strict security protocols that keep data secure in the DOD's core datacenters.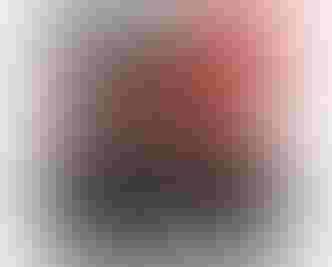 DISA chief of staff
Frederick A. Henry
MilCloud can also support DOD organizations and military personnel anywhere on the planet, using a variety of authorized desktop and handheld devices. Its features include:
On-demand self-service -- Users can place orders via web-based self-service tools, configure infrastructure resources, and manage mission applications running on those resources without manual intervention from DISA support staff.

Broad network access -- All MilCloud products and services are connected to the Department of Defense Information Networks (DODIN) and meet DOD security guidelines and protocols.

Resource pooling -- MilCloud resources are pooled, permitting multiple users to access services for more efficient and flexible use of resources.

Rapid elasticity -- By using virtual resource pools, MilCloud can rapidly expand or collapse available resources to meet demand.
MilCloud allows the military services and other DOD agencies to control their data and their applications. The cloud service includes a shared, virtual computing environment known as a virtual datacenter (VDC). According to DISA officials, the VDC is "virtual floor space" analogous to an enclave in a physical datacenter. The VDC allows users to manage, compute, store, and network resources as needed to support their systems. VDC resources are accessed through a self-service, on-demand, web-based management interface that allows users to directly order, provision, and manage their VDC resources.
The military services and their agencies -- what DISA calls its mission partners -- are responsible for the security and certification of their individual VDCs. Users can configure and manage their resources in a VDC themselves, or resources can be automatically be configured by MilCloud's Orchestrator function.
Orchestrator streamlines and automates the management of functions related to building, testing, and migrating configurations in a VDC. The services can use a set of "recipes" or create their own recipes of assets, such as virtual machines, software packages, and configuration scripts, DISA officials said. The MilCloud Orchestrator then executes these recipes on demand.
Orchestrator also automates labor-intensive and repetitive activities such as functional regression testing after an application has been changed. DISA officials note that environmental recipes can also be published as baselines or minimum system requirements. Administrators can control how recipes are shared and made available to other users in MilCloud.
Henry says MilCloud also includes a central help desk providing continuous Level II/Tier I through III support. The cloud service is available on the DOD's unclassified NIPRNET and can be ordered through DISA's Cloud Services Marketplace, according to a DISA news release.
Find out how a government program is putting cloud computing on the fast track to better security. Also in the Cloud Security issue of InformationWeek Government: Defense CIO Teri Takai on why FedRAMP helps everyone.
Never Miss a Beat: Get a snapshot of the issues affecting the IT industry straight to your inbox.
You May Also Like
---