DigitalOcean Gets $37.1 Million For Cloud Expansion
DigitalOcean Gets $37.1 Million For Cloud Expansion
Fast-growing cloud startup plans to hire more engineers and build new data centers.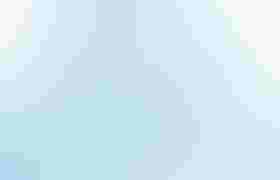 DigitalOcean, the cloud service provider with facilities in New York, Amsterdam, Singapore, and San Francisco, has received a hefty $37.2 million in its first round of funding in order to build out its service.
The round was led by Adreesen Horowitz of Menlo Park, Calif., and will be used to hire engineers to build out infrastructure and add cloud service features. DigitalOcean is a service primarily oriented toward developers, providing simple, basic virtual servers equipped with solid state storage. Its prices are lower than Amazon Web Services. At the most basic level, developers may use a virtual server for 7 cents an hour or 2.1 cents for three hours, or a for flat fee of $5 a month.
In mid-2013, DigitalOcean was cited by Netcraft as the cloud service adding web-facing servers at one of the fastest rates in the world. At the start of 2013, it ranked 568th among cloud services. At the end of the year, it was 15th, according to Netcraft.
"This funding will allow us to attract top engineering talent, build new datacenter locations, and continue our relentless focus on simplicity," said Ben Uretsky, co-founder and CEO, in the announcement.
It operates data centers in the New York metro area and San Francisco and opened one in a co-location space in Amsterdam with 500 servers at the end of 2013. Uretsky said in an interview at the time that it may expand to 1,000 servers by the end of the first quarter, but the firm's expansion may proceed more slowly in Europe than in the US. By early March, the count was still 500, a company spokesman said. DigitalOcean also opened its first Asian facility Feb. 11 in Singapore.
[Want to learn more about DigitalOcean's growing pains? See 6 Cloud Upstarts To Watch.]
The rapid build-out hasn't been without growing pains. In the process of adding thousands of users and 6,996 servers in the last two months of 2013, a German hacker posted Dec. 29 that he had inspected his assigned disk space before using it and found a predecessor user's data. In its haste to add users, DigitalOcean wasn't wiping previous users' data from the disk space, conceded Ben Uretsky, in an interview with InformationWeek at the end of the year. The finding occurred after a similar incident in March last year where one new customer found 18 GB of a previous customer's data.
In a Feb. 11 interview, co-founder Mitch Wainer acknowledged that the firm had stopped its practice of scrubbing disks after a customer was finished with them because the practice was hampering performance for existing customers. But it had not informed customers adequately that scrubbing was now a customer-selected option, not a standard practice. The firm would re-implement scrubbing as a default procedure, he said at the time.
The firm is building services for developers oriented toward Ruby and Linux applications, including a one-click activation of a Docker container for an application. Ryan Bates's screencast service for Ruby on Rails users, called RailsCast, is hosted on DigitalOcean, along with Ruby documentation. Interest from Rails developers is one explanation for its rapid growth, says Uretsky.
Engage with Oracle president Mark Hurd, NFL CIO Michelle McKenna-Doyle, General Motors CIO Randy Mott, Box founder Aaron Levie, UPMC CIO Dan Drawbaugh, GE Power CIO Jim Fowler, and other leaders of the Digital Business movement at the InformationWeek Conference and Elite 100 Awards Ceremony, to be held in conjunction with Interop in Las Vegas, March 31 to April 1, 2014. See the full agenda here.
Never Miss a Beat: Get a snapshot of the issues affecting the IT industry straight to your inbox.
You May Also Like
---