Dwolla Shakes Up Online Payments
Dwolla Shakes Up Online Payments
Online payment darling Dwolla adds three new services as it tries to speed up merchant and consumer acceptance of its electronic transactions. Dwolla, a startup in the online payments markets, announced three new services Friday that it hopes will accelerate both merchant and consumer acceptance of Dwolla transactions, one of the big barriers that all payment startups -- and frankly, anyone offering anything other than credit cards or cash -- face; and that includes mobile wallets.
The three new services include a Dwolla guest checkout service, where customers can pay without having a Dwolla account and Dwolla Price, where merchants, thanks to the money they'll save on credit card fees, can choose to pass some of that saving back to customers as a way to entice them to use the Dwolla service -- in other words, the merchant and the customer save. It also introduced new point-of-sale system integrations (Dwolla's new partners include ShopKeep and Change) that let the merchant initiate a payment using a push notification to the customer's phone.
But maybe it makes sense to provide a little more context about Dwolla. As it happens, we just had Dwolla's CEO Ben Milne on InformationWeek's Valley View, a monthly, live Web TV show on Wednesday (the video from that segment is embedded further below).
What is a Dwolla?
Little Dwolla, barely two years old, with all of about 40 employees in the technology hotbed of Iowa, has big intentions. It has created a modern payment network, and it aims to change how money moves and to upset what Dwolla CEO Ben Milne thinks is a costly, inefficient, fraud-riddled payments model.
Dwolla has largely been viewed as a PayPal competitor, or a mobile wallet, the de facto ways to facilitate peer-to-peer payments, or consumer-to-merchant payments. But Milne says that these systems are merely building on top of the existing credit card network, and thus simply add to the cost of maintaining those networks. Companies like PayPal, Stripe and Square may aggregate, or process transactions on behalf of all of the traditional components of the payment ecosystem, but each step still extracts its fee on every dollar the network settles, says Jordan Lampe, who heads up communications for Dwolla.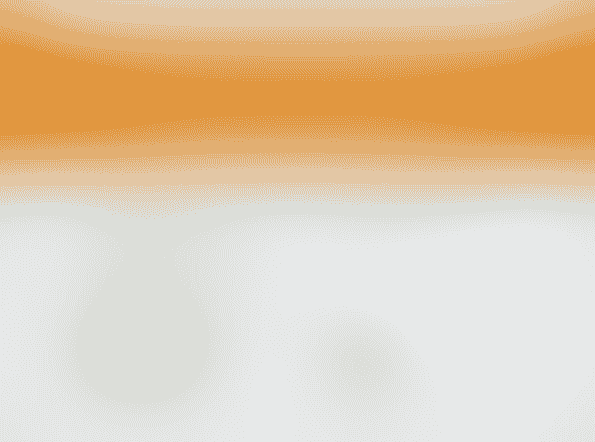 Instead, Dwolla is the network. The company's APIs expose the Dwolla infrastructure for banks, merchants and others to move money, arguably more cheaply and efficiently.
While the early focus in mobile and online commerce has been the typical customer-merchant transaction, Milne says the barrier to entry there is high. Not only must the customer want to use Dwolla, rather than a credit or debit card or cash, the merchant has to accept Dwolla as an option. Dwolla has built several easy ways for merchants to offer Dwolla payments through a kiosk, online, via e-commerce shopping cart extensions, through a merchant mobile app or even on some point-of-sale systems. But it is slow going. And to some extent, this is where the aforementioned three new services come into play. Even though the barriers to entry may be high, it doesn't mean Dwolla is giving up the fight; it's just arming itself for a long battle. In particular, the new Guest Checkout, which lets a consumer pay online with Dwolla, even without having a Dwolla account, is part of Dwolla's quest to create what the "ideal transaction." As Lampe puts it, Dwolla realized "we were our own paint point." Whether a consumer uses a credit card or a mobile or online payment application, there's still this notion of belonging to a membership club. Dwolla wants consumers to have the choice of not being in the club.
The new Dwolla Price feature is a way to reinforce the savings of using a new payments network that doesn't have multiple hands out, grabbing fractions of hard-earned dollars.
So far Dwolla has found more success in niche applications, like small businesses paying each other for ad-hoc needs or making wire transfers. It has also found success through partnerships, like with mFoundry, a mobile service provider with more than 800 bank clients who use (and provide customers) services like mobile deposit, loyalty programs and mobile bill pay ... and now a secure online payment network with lower fees and instant clearance (read: Dwolla).
Milne claims that Dwolla is more secure because it doesn't involve exchanging a relatively identifiable 16-digit number and expiration date. No personal or account data changes hands during a transaction. The user just has to be logged into the app, where they can select the merchant, and then pay. Simple. (Person to person payments can even be initiated using social applications like Facebook.)
There are merchants in all 50 states, Milne says, and those merchants are exposed to the Dwolla app (and thus, the consumer) using location. Dwolla transactions over $10 cost the merchant a 25-cent fee (PayPal's published, non-discounted merchant rate is 2.9% plus a 30-cent transaction fee)
Dwolla's aspirations don't stop there. The company has created FiSync, which provides real-time transfers for financial institutions. In other words, Dwolla aims to replace the automated clearing house (ACH), a 40-year-old network Dwolla claims is also riddled with fraud and inefficiency.
Milne admits that Dwolla has a long way to go. FiSync launched with a single, Iowa-based credit union. But Milne also says the market (defined as the money moving through ACH) is $34 trillion annually.
The man thinks big.
Informationweek.com run-of-site player, used to publish article embedded videos via DCT. The same ads will be served on this player regardless of embed location.
Fritz Nelson is the editorial director for InformationWeek and the Executive Producer of TechWebTV. Fritz writes about startups and established companies alike, but likes to exploit multiple forms of media into his writing.
Follow Fritz Nelson and InformationWeek on Twitter, Facebook, YouTube, LinkedIn, and Google+:
Never Miss a Beat: Get a snapshot of the issues affecting the IT industry straight to your inbox.
You May Also Like
---