Enterprises Cautiously Migrate Toward IaaS
Enterprises Cautiously Migrate Toward IaaS
On-premises, infrastructure-as-a-service will coexist for quite a while with large organizations moving more workloads to the public cloud, yet operating their own data centers for years to come.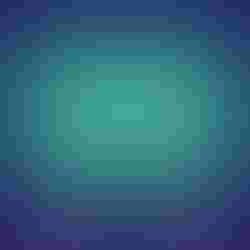 <b>Status Report: IaaS Adoption</b>
If the public cloud and in-house data centers are in a prize fight, the cloud seems to be gaining the advantage, but it's not going to be a knockout.
At this point, most large enterprises are using public infrastructure as a service (IaaS) for at least some of their workloads. Dave Bartoletti, VP and principal analyst at Forrester, said that his firm's "most recent adoption data just came back, and 51% of global enterprises now rely on public cloud platforms — that's infrastructure and platform as a service — and that's the first time the number has ever broken 50%."
He added that the percentage of organizations using the public cloud has "been growing by 10 percentage points per year for the last four years." Looking ahead, he expects "probably 20% to 25% compound annual growth rate for public cloud infrastructure platforms for at least the next two years through 2020, and it looks like it might be four years through 2022."
However, while organizations are experimenting with public IaaS, they haven't yet moved a sizable percentage of their workloads to the cloud. Bartoletti estimated that most enterprises are running only about 10% of their total workloads in the cloud.
Lydia Leong, VP and distinguished analyst at Gartner, takes a slightly more optimistic view. She said, "Public cloud is about 20% of all virtualized infrastructure today, which is pretty substantial." However, she noted that a lot of the workloads that are moving to the cloud are going to software as a service (SaaS) rather than IaaS.
Workloads migrating to IaaS
So far, workloads that have moved to IaaS generally have characteristics that make them well-suited to cloud infrastructure. Almost all have been "elastic web and mobile front-end applications," Bartoletti said. "They were designed for elasticity, for scalability in the cloud."

Image: Shutterstock
However, he is seeing a change in that trend. "Many, many fewer traditional static database workloads have moved into the cloud, but that's where we're seeing the big action starting in 2018," he said.
Part of the reason why companies are starting to be more willing to put these traditional applications in the cloud might be due to a turnabout in the standard thinking on cloud security. In the past, fears about security held some enterprises back from the cloud, but no longer.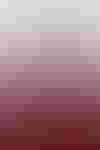 Lydia Leong, Gartner
Leong explained, many organizations that have done "serious looks at the security of the major cloud providers have found 'These guys run security better than we ever could.'"
She added, "One of the most interesting reversals of the last couple of years is that it used to be people didn't go to the cloud because of security. Now people do go to the cloud because of security. All the breaches of the last couple years have made people aware of the state of their own internal security and helped them realize that they don't do it as well as they might have."
Workloads that will remain on-premises
Bartoletti said that five years ago he would have said lots of workloads weren't good fits for the public cloud, but "that's falling away" as enterprises become more comfortable running mission-critical applications in the public cloud.
Still, that doesn't mean that everything should move to IaaS.
Leong ticked off a list of reasons why it might be a better idea to keep certain applications on premises. For example, a workload might depend on a physical thing, like a hospital bed or a factory control system that you need to be able to operate even if the network goes down.

Dave Bartoletti, Forrester
Maybe you have a static environment and aren't adding new applications. Maybe you mostly run on the mainframe or other platforms that aren't Linux or Windows. Maybe you have non-virtualized apps. Or maybe things are running fine as they are and "management just feels that you have other fish to fry."
Bartoletti never recommends migration just for migration's sake. Instead, he advises that companies wait to migrate until they plan to do some sort of modernization at the same time. He said, "That might mean replacing the database with a cloud-native database or replacing messaging services with cloud-native messaging. Or replacing an application or web back-end with a cloud-native application or web back-end. All of these things take more advantage of the cloud as you move to it, rather than just looking at cloud as managed hosting 2.0."
In some cases, the decision of whether or not a workload migrates to the cloud may come down to human considerations rather than business or technological reasons. "For some CIOs, all things being equal, they may have a preference to be on premises," Leong said. "There's nothing really wrong with that per se if you are able to achieve your business objectives by hugging your servers."
Hybrid for the win
It seems most organizations are likely to run a mix of public IaaS workloads and on-premises workloads for the foreseeable future.
Many people refer to this type of environment as "hybrid cloud." However, Leong says she is "not particularly fond of the term 'hybrid cloud' because it's used and abused in a variety of strange ways." She concedes, though, that "cloud and non-cloud will absolutely continue to co-exist."
Bartoletti agreed. "About 80% of Forrester clients already say that their long-term strategy is to be hybrid," he said. "What that means is that they are not actually selecting hybrid as opposed to public or private. What they are saying is that they are going to have a mix of all of these for at least five years, and probably longer."
Over the long haul, the trend seems to be that enterprises will run more and more of their workloads on public cloud services. However, that doesn't mean most of them will be eliminating all their data centers anytime soon. For the vast majority of enterprises, the big question isn't whether they will run workloads on IaaS or on their own servers, but rather how they will manage both of these environments.
Just a Bit of Advice
Helpful Hints on IaaS
If you are just getting started with IaaS:
Lydia Leong, VP and distinguished analyst at Gartner: "We usually recommend that an organization get started by running pilot projects, usually an initial pilot followed up by up to five additional pilots."
Dave Bartoletti, VP and principal analyst at Forrester: "Open an AWS or Azure account and get started today."
If you have an IaaS pilot project:
Leong: "For organizations that don't have a lot of cloud expertise themselves, we usually recommend the use of a managed services provider to help them get started, to make sure they are doing things the right way."
Bartoletti: "What's holding you back from production?" Itemize and prioritize your concerns and begin addressing them. "If you have security concerns, resolve those problems before anything else."
If you have IaaS workloads in production:
Leong: "As customers scale, the best practice is to develop a cloud center of excellence that is essentially the repository of best practices and to encapsulate those best practices in code as much as possible."
Bartoletti: "Identify the next workload to move based on direct impact on customer experience."

Learn how to leverage the best of the cloud and get ahead of the latest advancements. Attend the Cloud Track at Interop ITX, April 30-May 4, 2018. Register now!
Never Miss a Beat: Get a snapshot of the issues affecting the IT industry straight to your inbox.
You May Also Like
---