How 5G Will Impact Cloud Computing and Remote Workforce
How 5G Will Impact Cloud Computing and Remote Workforce
Having 200GB speeds in the palm of your hand is going to be a boon for business owners, remote workers, and everyone else who enjoys the internet.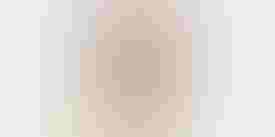 Take a step back and think about how many products and services we use multiple times every day of our lives that rely on cloud computing. It's staggering. While many of the underlying frameworks and concepts of cloud computing existed as far back as the 1960s, it wasn't until the early to mid-2000s that "the cloud" as we know it today really took shape.
Now, whether it's putting work files on Dropbox, streaming the latest shows and movies, or telecommuting and working remotely from home -- it's hard to imagine a world without the cloud, which has only become more mainstream, efficient, and powerful over the past few years.
But while the cloud may have been the seminal driving technology force of the 2000s, 5G is poised to be the next powerful tech driver through the 2020s and beyond. What effects will the rollout and general mainstream adoption of 5G have on cloud computing and the ever-growing remote workforce?
Initial tangible effects of 5G on the cloud
For the unaware, 5G is the freshly-unveiled mobile telecommunications standard that provides significant speed increases over existing 4G LTE networks. The speed increases are substantial, and that's putting it mildly. Current 4G LTE can offer a peak speed of around 5-12 megabits per second, whereas 5G users can expect to see about 200GB per second. To put that into a framework most can better understand, that is the difference between downloading an HD movie from Netflix to watch later in a matter of seconds, not minutes.
What does this massive increase mean? During these initial roll-out stages, it simply enables our connected devices to communicate in speeds that are orders of magnitude faster than before -- but they'll still be connecting to a centralized cloud network. As 5G grows, the networks become more stable, and the devices on the networks themselves become faster and faster. Will they still even need to connect to the cloud?
Worst-case scenario: 5G kills the cloud
As might be gleaned from the title of this subsection, there are some in the tech industry who believe the answer to the question in the previous sentence is no and that the cloud as we know it will become obsolete. One such voice in that camp is Jon Markman, who earlier this year in a Forbes piece predicted, "Longer term, blazing-fast wireless networks have the potential to eliminate the cloud as a computing platform. A post-cloud world would involve billions of autonomous smart devices. They would process and act on the data they collect at the edge of the network, in real time."
Markman argues that one of the primary advantages of the cloud -- killing latency and a decentralized infrastructure -- are rendered obsolete with the speeds 5G brings to end users and their devices. As might be imagined, there are some who disagree with this.
Best-case scenario: 5G takes the cloud to new heights
As mentioned previously, rural areas in the US and all over the globe are still -- in 2019 -- having trouble getting access to reliable high-speed Internet such as DSL, cable, or T1. Due to the physical work involved with establishing new lines, there are still nearly 20 million Americans with no high-speed Internet options, with nearly 75% of those living in rural areas.
While those areas might be among the last to get 5G, it may very well come before hardwired options. Imagine the jump in going from high-latency, slow Internet of a few megabytes a second to 5G's 200 gigabytes per second speeds. This will be a boon not only for individuals and their personal uses, but also for businesses owners who haven't been able to take advantage of cloud computing due to infrastructure barriers. To summarize an article from Dave Linthicum, it's not too much of a stretch to say it's like going from candlelight to electricity. Warehouses can now be filled with IoT-enabled devices to get an instant update on inventory. Cutting-edge business analytics will now be available. Employers can expand their training services offered to new recruits from on-site only to online, ensuring their operation keeps up with the latest trends.
5G and the remote workforce
Instead of diving deeper into 5G and the cloud, let's instead think about how 5G will impact a segment of the workforce that is growing by the day -- remote employees who telecommute. Since 2005, telecommuting has increased by approximately 115%, and as we all know, a big part of that rise has been due to advances in technology and connectivity. The Internet has gotten faster. Video conferencing software has improved dramatically. The jobs more and more people are trying to get are very telecommuting friendly. Many top companies are increasingly hiring remote staff to ensure they cast a wide net to attract the best talent.
Working remotely requires the employee to be in an area with reliable, high-speed Internet. Typically, that means the home office or a shared public workspace. But with 5G and its incredible speeds, workers may soon be able to have connections speedy enough to truly work remote -- on the road, in a hotel room, at a park. Wherever you can get 5G, you can do the things telecommuters need to do in today's workforce (collaborate in real time, share and transfer large files, have seamless video conferencing, etc.).
As the 5G rollout makes steady progress around the world, it's exciting to think where this breakthrough will take us. While the effect on cloud computing remains somewhat of a debate, what's not up for debate is that having 200GB speeds in the palm of your hand is going to be a boon for business owners, remote workers, and everyone else who enjoys the Internet. 
Marty Puranik is the founder, president, and CEO of Atlantic.Net , a profitable and growing hosting solutions provider in Orlando. His strengths as a leader and visionary have helped him lead a successful business for over two decades. Atlantic.Net thrives thanks to Marty's strategic acumen, technical prowess, and his valuable, old-fashioned habits of thrift, modesty, and discipline. Under his leadership, company has grown from a local Florida business to a global cloud services company serving over 15k plus business customers in over a 100 countries and backed by seven global data centers.
Never Miss a Beat: Get a snapshot of the issues affecting the IT industry straight to your inbox.
You May Also Like
---