Hybrid Cloud – You're Doing It Wrong
Hybrid Cloud – You're Doing It Wrong
As organizations move to hybrid clouds they have to adjust their thinking and how they look at key concepts.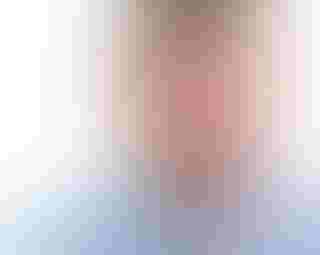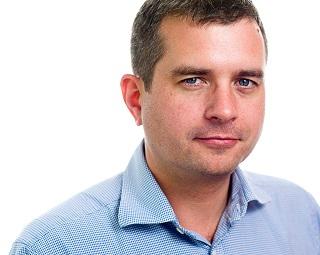 The days of the public-private cloud schism appear to be behind us. In 2016 alone, hybrid cloud adoption tripled from 19 percent to 57%, reflecting a growing realization that a combination of public and private clouds offers the most effective solution.
This rapid rise in adoption, though, has brought mistakes that can hamper or even sabotage an organization's hybrid cloud deployment. The road to hybrid cloud is littered with misconceptions and missteps on security, strategy, cost and internal processes.
Consequently, decision makers must recognize where they've been getting it wrong so that they can succeed with hybrid cloud. Here are some common mistakes:
Making assumptions on security
Public cloud has been plagued by security stereotypes, but most breaches we see result from bad processes, not inherent structural flaws. Default passwords and unpatched software can leave an organization just as vulnerable on private cloud as on public.
Walled-off private clouds can also lead to a lax approach to security, where IT assumes that its firewall can guard against any threat worth worrying about. That attitude doesn't account for insider threats or the need to modernize patching.
Enterprises can secure themselves on both the public and private fronts by adopting a DevOps approach to security that expedites processing for patches. They can also approach application-level security with more flexibility, granting changing levels of security to apps as they move between different clouds.
Relying on old vendors' old ideas
There's a natural reflex to turn to trusted, decades-long partners. But, long-standing relationships lead to ingrained habits and practices. The same 'old ways' of thinking that hamper an organization's ability to innovate could also be present in their vendors, and prevent either party from being aware of or open to newer approaches.
Consider the Innovator's Dilemma, where companies that have been in the game for a long time approach innovation in the context of their existing products, customers, processes and revenue streams. Newer vendors, or vendors you don't currently have relationships with, don't face those same constraints.
Opening the floor to competition doesn't always mean saying goodbye to a trusted vendor, though. It could motivate current partners to take a fresh look at their approach and drive a more successful hybrid-cloud deployment.
Insufficient skills and processes
There's a generation gap in IT, causing friction between an "old guard" of management and a new generation of born-in-the-cloud developers. Internal legacy processes could be stifling that new generation, holding IT back from adopting newer, more successful tools.  As Mel Conway identified many years ago, any organization that designs a broadly-defined system will produce a design whose structure is a copy of the organization's communications structure. If the organization does not have effective communication and alignment between teams, a hybrid cloud is going to have challenges from the outset.
This schism is complicated by an industrywide IT skills gap, negatively affecting 80% of US businesses and creating a shortfall of nearly a million IT professionals expected in the EU by 2020. 
These problems are exasperating the complications of hybrid cloud, making it more important than ever to ensure that a team's brightest stars aren't being stifled by organizational structure. Businesses must ask how their IT teams are approaching old problems and new ideas, and hold honest discussions over their openness to new tools and ideas.
Making assumptions on cost
Enterprise IT has been wowed by headlines on public cloud cost savings, but suggestions of "pennies per VM" often differ from the reality. Data transfer charges, over- and under-provisioning and charges that increase at scale can drive monthly bills into six figures.
Then, there's the cost of maintaining private infrastructure that doesn't disappear overnight. Factor in the indirect costs of managing multiple complex environments, and the hybrid cloud becomes far more expensive than originally assumed.
At the end of the day, the goal of a hybrid-cloud strategy is to create an underlying infrastructure with a low cost of operations and tools that make it easy to shift workloads with the best combination of performance and cost. The cost of public or private cloud depends on the individual characteristics of the deployment and how it fits into the broader infrastructure. Complete financial assessments of hybrid cloud deployments are crucial for determining the most successful and cost-effective approaches.
To build or to buy?
Faced with these challenges, an organization struggling with hybrid cloud might be tempted to pack up and start again, or even abandon it altogether. But, these mistakes are not indicative of hybrid cloud's impossibility; they're the result of an over-reliance on internal resources or incumbent vendors applying old methods or ideas. Newer innovators may have different, more successful approaches. Focusing their energy and resources on sidestepping these challenges can help businesses deploy a hybrid-cloud environment that lives up to the hype.
Mark Baker is Field Product Manager at Canonical. Prior to Canonical, Mark worked at MySQL and Red Hat where he enjoyed disrupting large billion dollar incumbent technology companies.
Never Miss a Beat: Get a snapshot of the issues affecting the IT industry straight to your inbox.
You May Also Like
---