IBM Speaks on Growing Hybrid Cloud, AI, & Quantum Computing
IBM Speaks on Growing Hybrid Cloud, AI, & Quantum Computing
CES session presented possibilities that might be unlocked if these evolving technologies are put to work on urgent challenges.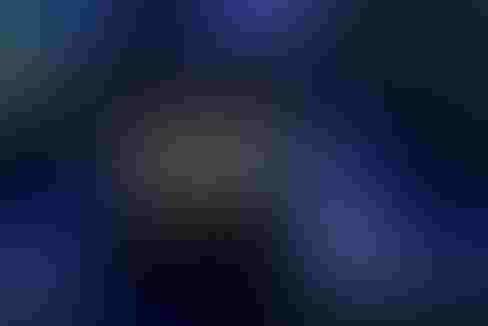 Image: Nikolay N. Antonov - stock.Adobe.com
Dario Gil, senior vice president and director of IBM Research, gave a talk this week at the online CES 2021 conference where he discussed the acceleration of resolving challenges through quantum computers, AI, and hybrid cloud.
He said the urgency of science has never been greater considering the pandemic but also for other global issues to come, which could include food shortages, climate change, and energy security. "What we really need to do is accelerate the rate of discovery to solve some of the world's most pressing problems," Gil said.
Technologies such as hybrid cloud, quantum computing, and AI could change that process and supercharge traditional scientific methods, he said. The process of classic trial and error, experimentation and testing can be slow, Gil said, though the advent of computers advanced the scientific paths to discovery.
IBM has been on a bit of campaign of late to display its grounding in the further development of AI and the promises of quantum computing. Its compute resources have already been part of the vaccine research landscape and has been weaving AI into cloud migration. In addition to furthering those conversations,s Gil's talk via CES also showed how the conference, known historically for its consumer electronics announcements, continues to increase its attention on technology implemented by enterprises and industry.
The growing power of AI enables new levels of speed, automation, and scale, Gil said. This can also help solve complex problems. He offered an example of the hypothetical creation of a new, recyclable plastic. "We can use AI to sift through the existing knowledge on polymer manufacturing to see all the previous research, patents, and fabrication attempts and form a knowledge base," he said.
From there, quantum computers would conduct simulations to augment that knowledge base, Gil said. AI models could identify gaps in knowledge and propose candidate molecules to create the new plastic. Knowledge gained through such a process could lead to new questions to be answered, he said. "This would be a continual loop of discovery, increasingly automated and increasingly autonomous."
Hybrid cloud ties such resources as quantum and supercomputers together, creating a medium for them to function together, Gil said. A single IBM Z systems mainframe could process one trillion web transactions in one day, he said. IBM also developed supercomputers for national laboratories, such as IBM Summit at the Oak Ridge National Laboratory, which was put to work on COVID-19 research.
"It is capable of processing 200,000 trillion calculations per second," Gil said. Even with such resources, he said there are problems supercomputers cannot solve because the problems and ways to respond to them can grow exponentially.
"Quantum computers will change this," Gil said. "They offer a powerful alternative because they combine physics with information to compute in a fundamentally different way." The principles of quantum mechanics and quantum algorithms in this class of computing can lead to faster, more accurate answers than prior technology. "They should be able to simulate new molecules that classical computers never could," Gil said.
Hybrid cloud is a way to deploy these innovations, he said, and make them available across the globe. Using the cloud to unify technologies could provide near-limitless pools of computing, Gil said. All the elements contribute to what he called accelerated discovery. "This new method should give us the discovery-driven enterprise," Gil said.
With accelerated discovery, he said the typical 10-year timeframe to discover new materials and then bring them to market at a production cost of $10 million to $100 million could be shortened potentially to one year and $1 million. "We want to cut the cost down by 90%," Gil said. The hope is to introduce more efficient and sustainable ways of creating new materials. "It's really about complementing and scaling human expertise," he said.
Technology on this front, such as the IBM RXN for Chemistry cloud-based AI tool, has already been put to work in the development of autonomous labs, Gil said, to automate chemical synthesis, predict chemical reactions, and decrease production time while increasing reliability. "This shows how hybrid cloud is becoming a key technological factor to revolutionize several fields," he said. "Anywhere you have an internet connection, you have a chemical lab in your hands."
For more content on AI, quantum computing, and cloud, follow up with these stories:
What Quantum Computing Could Mean for Software Development
IBM Research's Chief Scientist Talks AI for Cloud Migration
Is Quantum Computing Ready for Prime Time?
Never Miss a Beat: Get a snapshot of the issues affecting the IT industry straight to your inbox.
You May Also Like
---