IBM Think Digital Explores How Cloud Can Accelerate Agility
IBM Think Digital Explores How Cloud Can Accelerate Agility
Opening sessions from the online conference offered insights on technologies that businesses might focus on to grow beyond the pandemic.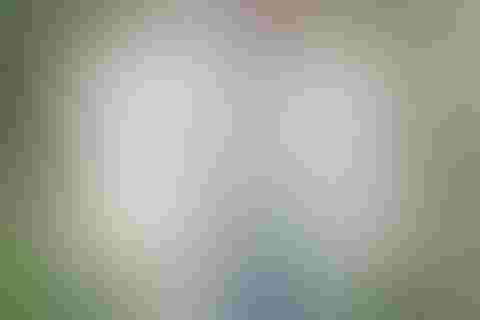 Image: wladimir1804 - stock.adobe.com
The mobilization of IT to keep organizations running through the pandemic may be a sign that cloud adoption must advance to a higher gear. IBM's Think Digital online event kicked off Tuesday, with CEO Arvind Krishna embracing a tech-driven, positive angle in the midst of the quarantine. "I believe history will look back on this as the moment when the digital transformation of business and society suddenly accelerated," he said.
The fact that Krishna's speech, along with the other speakers, was streamed rather than presented in-person at the usual IBM Think conference is indicative of the current times. He called the present circumstances an opportunity to develop new solutions, new ways of working, and other benefits for years to come led by two disciplines in innovations. "Hybrid cloud and AI are the two dominant forces driving digital transformation," Krishna said.
Key reasons why hybrid cloud is such a catalyst for change, he said, include the spread of apps within organizations, the complexity of workloads enterprises deal with, the ubiquity of messaging, and the integration of operations. Hybrid cloud meets companies where they have already made IT infrastructure decisions on those fronts, Krishna said. It also reaches organizations whether they compute in a public or private cloud or on premise. Hybrid cloud offers choice, he said, for enterprises that want to host software one day or maybe the next year move to providers.
It is no secret that the circumstances caused by the pandemic compelled many organizations to change, which in some cases included accelerating the adoption of hybrid cloud and AI. Restrictions put into place to slow the spread of COVID-19 also led to questions about the resilience and modes of supply chains and productivity, Krishna said, such as which workloads can migrate to public cloud or how to secure IT infrastructure for remote working. "Transformation journeys that were going to take several years have now been compacted into several months," he said.
Krishna streamed for viewers a conversation on transformation he had with Rajeev Ronanki, senior vice president and chief digital officer for health insurer Anthem, which Krishna said has a long-term goal of evolving into a healthcare provider -- a goal accelerated by the pandemic. Ronanki said the current crisis revealed challenges within healthcare but also presented a chance to reshape the system into something more predictive, proactive, and personalized.
For example, AI can be applied to data assets to offer insights as needed, he said. Telehealth and other remote resources to consult remotely with doctors are being deployed, Ronanki said, along with other advances that must work in cohesive, interoperable, and scalable platforms. "We need to be able to integrate lots of third parties and work with lots of partners," he said.
Cloud agility and efficieny
Later in the day, Archana Vemulapalli, general manager for IBM infrastructure services for offerings, strategy, management and development, led a discussion on the acceleration of agility and efficiency with the cloud. She said tactical changes are already underway at organizations with remote digital work becoming mainstream, reshaping how companies scale and operate. Such moves, Vemulapalli said, indicate that organizations are also taking down internal barriers to cloud adoption. "The shift was always inevitable," she said. "This pandemic will accelerate that change. The shift to public cloud and cloud native that we thought would take the next decade or two will now likely happen in the next two to three years."
This could be seen, she said, with companies such as auto insurer GEICO. Vemulapalli shared a conversation she had with Fikri Larguet, director of cloud products and Services for auto insurer GEICO, about the importance of agility and speed to his company's competitive efforts. "Infrastructure as code and continuous integration-continuous delivery have allowed us to increase the delivery pace for our products and features for customers," Larguet said.
The availability and scalability that cloud offers are vital for future growth, he said, because customers are less tolerant if an application is slow or unavailable. System outages can be highly costly in terms of customer growth and loyalty. "The ability to do parallel production and testing relies on a cloud infrastructure that can support flexible customer traffic routing and intelligent business metric reporting," Larguet said. Cloud adoption gave GEICO the means to transform, he said, and hasten its delivery of products and services. Such agility meant halting investment in the organization's own data centers in order to focus on competitive advantages. "The need for scale and continued expansion of our infrastructure footprint dictated that we move to a more consumable and intelligent cloud environment," Larguet said.
For more content on cloud transformation, follow up with these stories:
Next Steps for Cloud Infrastructure Beyond the Pandemic
Build Your Cloud Strategy -- The Right Way
How to Succeed With a Cloud Transformation Strategy
Never Miss a Beat: Get a snapshot of the issues affecting the IT industry straight to your inbox.
You May Also Like
---