IoT, IPv6 Coming To The Connected Home
IoT, IPv6 Coming To The Connected Home
The Internet of Things revolution is happening -- one network operator, beach condo, and early-adopting grandfather at a time.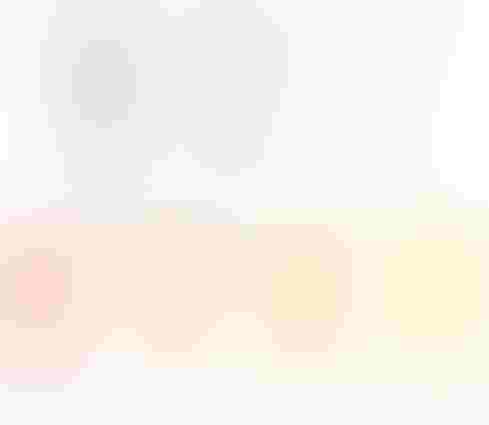 Spiceworks recently <a href="http://spice.ly/IOThings" target="_blank">released a report</a> on the readiness of IT for the Internet of Things, based on a survey of IT professionals and systems admins. It also reveals what's connected now.
Every Fourth of July, my wife and I take our children to the beach for a week at my parents' condo.  This year, my dad called me and asked what temperature I'd like the condo to be when we arrived.
"Don't worry about driving out there," I said. "We'll be fine."
"No driving needed," he said proudly. "I just installed a thermostat that lets me set the temperature using my phone!"
Being a gadget geek myself, I was impressed. My father had joined the Internet of Things revolution by turning his condo into a connected home.
In a connected home, devices from appliances, to toothbrushes, to pillows that take vital signs, to, in my father's case, a thermostat, interact with not just their users but with other devices. A tablet, smartphone, or other computer gives users centralized control. A typical application for a connected home is energy efficiency through the automation and control of thermostats and light bulbs. These kinds of applications are proliferating. Revenue generated from the sales of connected home gear in the US is projected to grow at CAGR of 36% between now and 2018, according to TechNavio.
If that forecast is correct -- and I see no reason to think it isn't -- we'll see a lot more connected homes in the not-so-distant future. If you don't want to be in the position of explaining to your family why your appliances can't communicate like the Joneses' do, make sure your home networks are prepared to support these advances.
The simultaneous depletion of available IPv4 addresses and explosion in the number of IP-enabled devices has led manufacturers of home networking equipment to employ workaround techniques such as network address translation (NAT). As a way to extend the use of IPv4, however, NAT is an imperfect solution. One significant shortcoming is the loss of end-to-end transparency, which allows remote devices to communicate directly with one another.
Without such transparency, you may be unable to locate a device in your home from a cloud service. Now my mom can't see the photos from our week at the beach!
IPv6 solves the scarcity of addresses and restores end-to-end transparency by eliminating the need for NAT. The only current shortcoming to IPv6 is how slowly it's being rolled out, but I see this changing. The latest World IPv6 Launch measurements published by the Internet Society (ISOC) show an increase in network operator deployment. For example, Comcast is currently at 28%, about 10 times its rate from a year ago.  As service providers bring IPv6 connectivity to the home, users need to make sure the appliances and other devices they buy are capable of using IPv6 as a transport.
Your service provider might not be supplying IPv6 yet, but it will soon. Make sure that shiny new connected device won't become a paperweight when IPv6 is brought to your house.
To help users make informed purchasing decisions, the IPv6 Forum has created a test program that allows users to see devices that can be deployed on an IPv6 network. This "IPv6 Ready Logo" program tests interoperability and conformance to the IPv6 standards. (The University of New Hampshire InterOperability Laboratory, where I work, is one of eight international labs approved to perform these tests.)
Only devices that have passed are listed on the site, so users can go directly to the IPv6 Ready Logo site or look on the device for the IPv6 Ready Logo sticker. The Forum recently launched the IPv6 Ready Logo for customer edge routers to help users select routers that will properly support IPv6 IETF Standards. But that's only the beginning.
As the Internet of Things evolves and IPv6 deployments grow, look for innovation in the connected home. Imagine BBQ grills that send messages when the food is ready, light bulbs with dimming controls on your phone, and detectors that can turn off gas furnaces upon detecting a carbon monoxide leak.
When my family shows up at the beach house, we each have at least one device that can connect. That makes four more devices that could control the thermostat or security system. When you're deciding on a new home router, make sure that it supports IPv6 -- and join my dad in the Internet of Things revolution.
Our InformationWeek Elite 100 issue -- our 26th ranking of technology innovators -- shines a spotlight on businesses that are succeeding because of their digital strategies. We take a close at look at the top five companies in this year's ranking and the eight winners of our Business Innovation awards, and offer 20 great ideas that you can use in your company. We also provide a ranked list of our Elite 100 innovators. Read our InformationWeek Elite 100 issue today.
Never Miss a Beat: Get a snapshot of the issues affecting the IT industry straight to your inbox.
You May Also Like
---