Is Hybrid Cloud the New Standard for Future Infrastructure?
Is Hybrid Cloud the New Standard for Future Infrastructure?
Plenty of young organizations may be cloud native with public services, but many incumbents cannot go that route.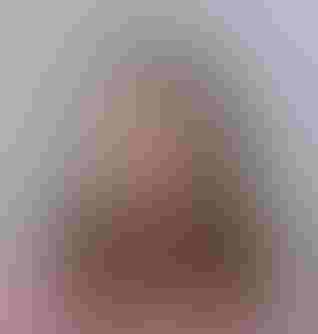 Susan Bowen, Cogeco Peer 1
The rising tide of cloud transformation continues to pick up companies and momentum, yet it may be impossible for certain organizations to completely go all-in. Complex legacy systems and regulatory requirements are some of the factors that may make it unfeasible for some companies to move everything to public cloud services. Some members of the cloud industry, such as Cogeco Peer 1 and IBM, believe organizations will use a mix of infrastructure and environments—at least for the foreseeable future.
The way organizations undergo digital transformation is not always clear-cut, says Susan Bowen, president of IT service management company Cogeco Peer 1. "You can't just go straight to the cloud unless you're a cloud native organization." This is not to say that enterprises with legacy systems have not made some headway with the cloud. The might try public or private cloud options and many even retain some premise-based systems, she says. "They may have some historic products that probably still generate profit," Bowen says. "In some cases, it is hard coded to the IP address."
At the opposite end of the spectrum, she says, are startups as well as some traditional organizations leveraging high-performance computing capabilities in the cloud. This all speaks to the findings of the IT Insights survey recently released by Cogeco Peer 1.

Image: leowolfert - Adobe Stock
The online survey, conducted in conjunction with market research company Inquisitive, sought responses from individuals in the United States employed by organizations with 100 to 999 employees with $50 million to $399 million in annual revenue. The respondents were required to be involved in the procurement of IT solutions and services for their respective companies.
What the Market Wants
Cogeco Peer 1 says the results showed a demand for hybrid cloud solutions that include resources for scalability, accessibility, and security. Some 50 percent of respondents stated their organizations intend to use multiple clouds or move exclusively to the cloud in 2019. About 92 percent of survey respondents indicated their organizations currently maintain on-premise servers. Further, 66 percent of respondents described cloud investment as "highly important" for their organizations' strategic plans.
Other sources have been tracking the escalation of cloud adoption with even larger investments expected. In 2017, Gartner laid out a prediction that 90 percent of organizations would adopt hybrid infrastructure management by 2020. Last September, Gartner put out projections that poit to global public cloud services growing to $206.2 billion. Previous reports by Gartner put the market at $143.5 billion in 2017 and then $175.8 billion in 2018.
The push to the cloud though has led to a new type of scrutiny for IT departments, Bowen says. "The challenge is most IT managers, infrastructure operators, CIOs, and CTOs continually come under pressure from their company owners or their boards to move to the cloud." She says it can be a difficult to lay out a roadmap for that move because of the many options available. For example, she says there are still some questions about whether public cloud can achieve the same high-performance computing that private cloud or dedicated managed hosting products are capable of. "There has not been the amount of choice that there is today," Bowen says.
Companies are looking for ways to safely work with data lakes and storage-as-a-service, she says, while maintaining full control of where and how data is stored. One size does not fit all, Bowen says, citing clients with aspects of their business divided up among different services. This is particularly true for organizations with compliance requirements.
When Transformation Meeets Regulation 
The insurance industry, for example, may want to make more use of the cloud but there are numerous factors to consider, says Sandip Patel, IBM's global industry general manager for insurance. He says insurers rely on the strength of data for customer insights, risk calculations, detecting fraud, and patterns that inform new product development. "In spite of the focus on this data, they still struggle to gain value from the data," he says, "because the data's usually spread across multiple environments."
As insurers move to different cloud models, Patel says, the hybrid cloud approach is a way to balance the scalability and agility that the organizations want while maintaining data security to meet regulatory requirements. IBM works with such insurers such as GEICO, Primerica, Novus, and AIG.
Creating a Mixed Strategy
Patel says when GEICO made an appearance at the IBM Think conference, the insurer discussed how cloud was transforming its business. "GEICO has been taking a hybrid approach by using both private and public clouds to connect and manage their disparate data sources," he says. IBM has been working with the insurer, he says, for a while to improve its customer service experience. Patel says GEICO plans to move its entire claims system, including mission critical customer workloads, to IBM cloud. "This is consistent with what we're seeing with others in the industry," he says. "More than 70 percent of insurers are leveraging some form of cloud infrastructure, up from about 20 percent just a few years ago."
The next chapter of transformation is about the shift of critical business applications to the cloud, Patel says, that may include multicloud and on-prem environments to launch new services at speeds not previously possible. "Hybrid cloud is the direction of the future," he says.
Never Miss a Beat: Get a snapshot of the issues affecting the IT industry straight to your inbox.
You May Also Like
---