It's No Longer 'If,' but 'When and How' to Move to Cloud
It's No Longer 'If,' but 'When and How' to Move to Cloud
Accept that your organization will migrate to the cloud, but also understand that such a migration requires planning and a staged approach.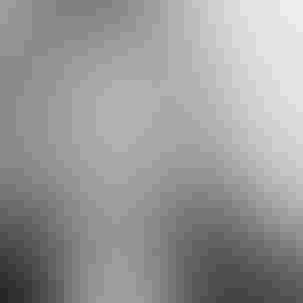 The cloud has gone from "nice to have" to a technological pillar for businesses today. Its benefits from a bottom-line perspective — flexibility, collaboration, and reduced costs — along with the compliance pressures businesses face, make it almost impossible to resist. A business that fails to adopt cloud technology will soon face a competitive disadvantage.
It can seem daunting, but in my experience as a business owner, and now in my work to help migrate businesses to the cloud, here are a few considerations that make for a smooth transition.
1. Start with least efficient, least used system. The first targets of your transition to the cloud should fall into one of two categories: 1) systems that are the most inefficient or 2) those that have the fewest number of users.
By tackling systems that have a limited number of users first, businesses can ease into cloud migration while disrupting a limited number of workflows. If a system has few users, it doesn't mean moving to the cloud won't have a huge impact. For example, accounting systems at some companies are only touched by a select group of employees, but migrating accounting to the cloud can result in major time savings and productivity gains.
While identifying systems with a small number of users is objective, discerning which are the most "inefficient" is more difficult. Target systems that have the greatest security risks, require compliance, cause disruption due to downtime, or rack up the most overhead.
2. The order and timing of the transition matters. If you're looking to begin migrating to the cloud, but have some trepidation, create a timeline. Begin with less critical tools, like instant messaging, before moving core business operations onto the cloud. While migrating IM may not lead to the greatest ROI, starting with simpler systems allows the change management team to learn the platform and establish success before moving to priority systems.
Leaders should also consider which moment in their business lifecycle is the best time to transition. While many companies feel they must wait until they have grown before migrating, the reality is significant time and money can be saved by transitioning some workloads earlier on, and can yield tremendous returns in productivity.
3. Start with a hybrid approach. Not everything has to be moved to the cloud right away, or even ever. When beginning a cloud strategy, the most effective method is a hybrid between on-premise infrastructure, or private clouds, with public clouds. This enables you to leverage the benefits of the public cloud for systems like email, while maintaining control of sensitive information through the private cloud
4. Take a look at your security needs. As a whole, security concerns around cloud technology have largely diminished, as cloud technology offers strong, if not enhanced, security over on-premise solutions.
However, not all clouds were created equal. Choose a vendor that has a strong track record of security, uptime, and provides continual updates to stay in alignment with industry standards and regulations.
5. Cut Through the clutter to find the right solution. With so many solutions on the market, there are three main vetting factors to help you identify the right solution for your business:
Look beyond line-by-line feature comparison. Don't get hung up on one flashy feature; go with the best overall system that will grow with your business over time. Cloud products evolve more quickly than on-premise products, which means any perceived "feature gap" could be closed quickly. Today, look for systems that not only currently offer the bulk of features your business needs, but allow flexibility for your processes to evolve.
Connect every component of your business. Most businesses have multiple disconnected systems, which cause inefficiency and unnecessary technical overhead. Vendors that allow you to bring together your core business functions under one platform allow you to save time and provide superior customer value.
Utilize rich ecosystems. A few years ago, getting native connections meant that if you purchased a major system from one vendor, and you were locked into buying other systems from that same vendor. Vendors today have created integrations at a large scale, empowering customers to select multiple systems based on which are best for their needs, rather than staying with one technology provider.
Embrace the transition for the greatest ROI
The best question to ask during the transition: What's the ROI? Software vendors are a great source of knowledge on industry-specific best practices you might otherwise never consider. It's fair game to ask them how other successful customers approached a process. It will help you make a more informed technology purchasing decision and learn how to optimize processes holistically.
Nicole Hardin is Director of Product Development at Sage.
Never Miss a Beat: Get a snapshot of the issues affecting the IT industry straight to your inbox.
You May Also Like
---