Koehler: IBM Cloud Advances with Integration, New Services
Koehler: IBM Cloud Advances with Integration, New Services
Bryson Koehler, CTO of IBM Watson/Cloud, predicts a more unified face, powerful compute engine for IBM Cloud in coming year.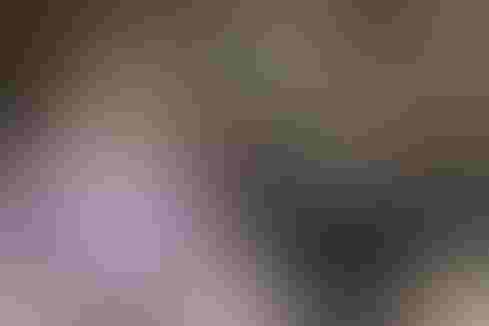 Bryson Koehler in BlueMix Garage. Source: Charles Babcock
With its acquisition of The Weather Company 16 months ago, IBM has moved from a Rube Goldberg approach to cloud computing toward a simpler, more integrated offering with a clearer path forward, according to IBM CTO for Watson and the IBM Cloud, Bryson Koehler.
Koehler, the former CIO of The Weather Company, became part of IBM in January 2016 and his former CEO, David Kenny, was named senior VP of the Watson Platform business.
Koehler sat down with InformationWeek at IBM's "cloud garage," the Galvanize developer center at 44 Tehama Street in San Francisco, to discuss the future of the IBM Cloud on July 12.
IBM Cloud is integrating many different services from Watson, The Weather Company, SoftLayer and BlueMix into a single cloud offering, and will architect how those services are orchestrated in-house, Koehler said.
When Koehler arrived at IBM, its approach to cloud services "was a mix of things," he said. He soon realized he and Kenny had been given the positions they hold to accelerate a process of transformation of IBM into a more unified cloud company.
Want to see how IBM puts cloud "garages" to work? See IBM Opens Blockchain-oriented BlueMix Garage in NYC.
IBM is breaking away from the pattern of cloud infrastructure established by Google, Amazon and Microsoft. IBM's future cloud offering can be based on whatever form of virtualization and server hardware that IBM chooses, as opposed to following the model of all x86 Intel architecture that Amazon Web Services and most other providers do.
"Electricity that comes out of the socket gets produced by a mix of coal, solar, hydro and nuclear, but it's still 120-volt electricity," Koehler said. By implication, he was saying in the future, cloud compute power may likewise stem from a mix of x86, IBM Power, Z series and graphics processors.
Backing off OpenStack a bit
That may be good news to IT managers running enterprise data centers who've wanted someone that understood their legacy needs, including mainframe applications, to come up with a cloud strategy. The IBM Cloud of 2018 is likely to present more of unified face and single virtualization environment to the world and won't necessarily resemble the odd combination of BlueMix, SoftLayer and assorted online services of the IBM clouds of 2016.
For x86-style virtual machines, IBM has already chosen the Xen hypervisor, Koehler said. At some point in the future, if the IBM Cloud is running, say, Z series hardware, IBM would also use its own hypervisor, since it invented virtualization on the mainframe back in 1972.
That's one of the many possibilities that will open for IBM as it re-architects its cloud management software. But one of the casualties of such an approach is IBM's previous focus on an OpenStack architecture. It's been a long time since IBM has made much mention of OpenStack, even though it's a clear supporter of the Cloud Foundry platform as a service; among other things, Cloud Foundry is designed for ease of implementation on OpenStack.
"In the past, much of the control plane of the BlueMix Cloud was based on OpenStack. But IBM is not going to use OpenStack as it moves into a hyperscale world," Koehler said.
The default hypervisor for OpenStack is Red Hat's KVM. Instead of depending on KVM, IBM has taken Xen, forked it, and will use its own version for its cloud, much as Amazon Web Services does to produce Amazon Machine Images.
When the customer environment in the cloud is completely virtualized, the operating system and underlying hardware become less important to end users, provided they can run their application in a virtual machine, Koehler noted. Existing cloud services amount to x86 "pizza box servers stacked together," which may or may not be the optimum way to present cloud services.
Google, Amazon and Microsoft have negotiated with Intel to produce server chips that are customized to fit their cloud designs, but they are still chips with an architecture that started its life as a personal computer engine. Cloud servers might look significantly different if they start out from a different point of view, he said. IBM has the ability to produce its own silicon design from the ground up as large server engine.
BlueMix was platform as a service, packed with all the tools, languages and middleware that IBM could muster, offered from a handful of locations. It was also a Cloud Foundry implementation. SoftLayer, on the other hand, was infrastructure as a service, designed originally for small and medium-sized business and offered from dozens of data centers around the world. But it remained something of a stepchild within an enterprise-oriented IBM three years after it was acquired. For a description of its ongoing small business orientation, see this report on the Gartner Magic Quadrant for infrastructure as a service in 2016.
Koehler said despite its move away from OpenStack for hyperscale cloud data centers, IBM will continue to recognize and support OpenStack APIs, so that customer who have built OpenStack cloud or wish to interface to OpenStack APIs may do so.
IBM will use a unified cloud architecture to offer Watson-based analytics and other AI and data management services, including machine learning. IBM now offers 55 data centers in 19 countries, giving customers the option of data residency and management within their own national boundaries, as required in Germany and other countries.
It might sound like IBM is getting to its own concept of a unified cloud late in the game, given the number of customers both Amazon and Microsoft have already garnered. But Koehler said he doesn't worry about that. "Only 5% of all workloads have migrated into the cloud today," he said, with 95% of the market remaining to be developed. "I'll take that market opportunity," he said.
Never Miss a Beat: Get a snapshot of the issues affecting the IT industry straight to your inbox.
You May Also Like
---