Kubernetes Advantage: Considerations for a Multi-Cloud World
Kubernetes Advantage: Considerations for a Multi-Cloud World
As more IT leaders deploy Kubernetes into mainstream production environments, the ecosystem around Kubernetes will grow and drive innovation.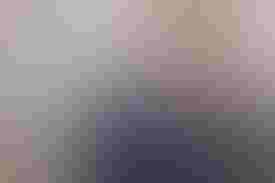 We've been seeing more and more use cases around how Kubernetes and containers are helping IT leaders and their teams bridge on-premises and public cloud environments. The fact that major cloud providers including AWS, Microsoft Azure, and Google Cloud have all embraced Kubernetes and are all offering Kubernetes-as-a-service options is a significant benefit for enterprises. Because it's available as a service, it can be easier for them to experiment with and pay as they go.
As opportunities to innovate faster with Kubernetes continue to evolve, there are three key factors that IT adopters should consider as it relates to enterprise cloud and modern data centers.
1. Evolving roles of IT and application developers require a new approach.
When it comes to multi-cloud environments, the management landscape for IT has grown. Parts of the application are breaking down into microservices and packaged as containers. These often run alongside workloads that are not ready to be containerized.
Moreover, multi-cluster and multi-cloud Kubernetes environments bring new operation challenges. For application developers, Kubernetes brings true workload portability to cloud environments and provides an open source platform that has wide adoption, community engagement, and a wealth of information/documentation, tutorials, and workshops to consume. The increase in developer productivity coupled with leveraging Kubernetes as a consistent layer to access resources across public and private clouds will accelerate the enterprise digitalization journey.
2. The network security landscape is expanding.
A growing trend around running containers natively on bare metal is pushing limits of what networking and security tools can deliver. Securely managing containerized applications in production requires additional skills, tools, and processes. Kubernetes favors continuous delivery, zero downtime deployments, and high availability. But security vulnerabilities like the ones recently discovered serve as warning shots to the IT security world. As the network surface area increases with microservices, network security across all communication layers become critical.   
3. The steady increase in DevOps adoption is having an impact, too.
Unifying application development and its operations throughout the software development lifecycle -- from strategy, planning, coding, building, and testing, through release, deploy, operate, and monitor -- can accelerate application releases. But for this to be successful in the age of containers, it requires an evolution in the way operators view and function. Kubernetes and its growing ecosystem are bringing IT operations and developers closer together, enabling effective and efficient collaboration. Developers can go straight in to testing and production, anywhere they need to develop applications faster.
Kubernetes and containers are having a significant impact on how businesses are developing and deploying applications faster than ever before. As enterprises transform and modernize their technology, Kubernetes will continue to become an essential part of these transformations, enabling speed in developing and deploying applications across both private and public clouds. As IT leaders deploy Kubernetes into mainstream production environments this will also nurture and grow the ecosystem around Kubernetes and drive innovation.
Kip Compton is senior vice president of Cisco's Cloud Platform and Solutions group. He leads the company's effort to help customers innovate in a multi-cloud, automated world. Compton and his team work across Cisco and with key technology partners to deliver innovative cloud products, hybrid cloud solutions, and Cisco's multi-cloud portfolio.
Compton has over 20 years of senior leadership experience driving innovation in cloud, services, the Internet of Things, and network engineering. He has held leadership roles with vendors as well as service providers. His areas of expertise include video, distributed systems, content distribution, collaboration technologies, and digital media security.
Never Miss a Beat: Get a snapshot of the issues affecting the IT industry straight to your inbox.
You May Also Like
---