Leaders Should Pay Attention To These 4 Major Cloud Trends
Leaders Should Pay Attention To These 4 Major Cloud Trends
Here's how organizations adopting cloud-native architectures can bypass missteps on their migration journey.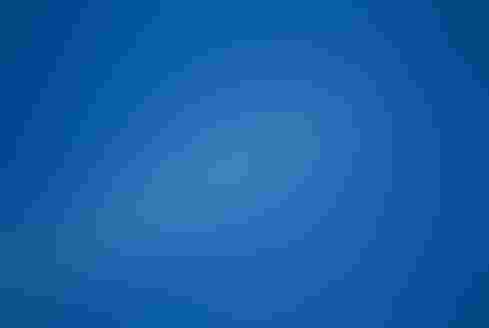 The growing prevalence of cloud technologies such as blockchain, edge, and low-code/no-code services has left many organizations strategizing how they can best leverage the cloud to build value for their business and customers. 
Having proved crucial to remote work, disaster recovery, cost control and overall agility, it is no surprise that worldwide spending on cloud services is expected to reach $1.3 trillion by 2025 -- reflecting an annual growth rate of about 16.9%.  
While this growth is impressive, many enterprises still find cloud migration and management to be a daunting challenge, and are left wondering where to start or, more importantly, what to fix. What's further, demonstrating and validating the return-on-investment (ROI) potential for their business is critical to success.  
Leaders who are questioning whether the cloud is right for their business -- or those who have already set the plans in motion for their migration -- must ensure that their cloud management strategies are diligently managed.
They can achieve this by paying attention to these four major industry trends.  
FinOps
Many large enterprises are spending millions of dollars on public cloud services but feel as though they are not experiencing any ROI.
While cloud FinOps is a relatively new discipline, it focuses on managing the financial aspects of cloud computing and aims to optimize costs and improve the ROI of cloud services through a set of best practices and tools. The current state of FinOps is rapidly evolving, with many organizations adopting this important approach to gain better visibility and control over their cloud spending.
This trend is driven by the increasing adoption of cloud services and the need for businesses to operate efficiently in a cost-conscious manner. FinOps helps organizations identify and eliminate wasteful spending, improve budget predictability, and optimize cloud usage for better ROI.  
Governance is critical to FinOps, as it allows businesses to align their cloud investments with their strategic goals and manage financial risks associated with cloud services. Because many organizations are investing millions into cloud, it is a no-brainer to put time and effort into understanding and controlling their spending.
Data Center Transformations
When considering cloud migration, many organizations are faced with complex decisions regarding their existing data centers. As leaders begin to look more seriously at cloud spend and their current infrastructure, these data center transformations are becoming a key concern for enterprises as a one-time sunk cost. These decision-makers are often left wondering if they should renew their existing data centers or migrate completely.  
Major hyperscalers are conscious of this issue, and many have begun providing incentives for organizations to bring existing workloads to their platforms. The need for data center transformation is being driven by several factors, including the desire for greater agility and scalability, cost savings, and the ability to leverage advanced cloud-based technologies such as artificial intelligence and machine learning.
Data center migrations to public cloud are important because they enable organizations to achieve greater flexibility and efficiency in their IT operations, while also reducing costs and potentially improving security. By moving to public cloud platforms, enterprises can reduce their dependence on legacy systems, and benefit from the ability to scale their infrastructure up or down as needed. In addition, there are several public cloud-managed services that can reduce the organizational burden of managing existing IT infrastructure, freeing up resources for innovation and growth.
Cloud Security
Given the damaging nature of cybersecurity breaches, enterprises are beginning to fold new security measures into every cloud project, rather than tacking it on as an afterthought. Because the state of public cloud data is constantly evolving, hyperscalers are continually improving their security offerings to meet the ever-growing demands of their customers.
The increasing prevalence of cyber threats, paired with the growing amount of data being stored in the cloud, has shifted cybersecurity to an essential "step one" for enterprises across industries. Leaders must ensure that robust security practices are included and implemented into each and every cloud initiative in order to protect sensitive data.
To guarantee that their organizational data is truly secure, enterprises must implement security strategies such as access controls, multi-factor authentication, encryption, and network segmentation. Leaders should also establish a comprehensive incident response plan to react quickly to any security breaches or issues that may occur.
Because of its potential to expose personal information and destroy an organization's reputation, public cloud data security is critical for maintaining the trust of customers and ensuring the long-term success of businesses that rely on cloud computing.
DevOps and Platform Engineering
As more organizations begin to adopt cloud-native architectures and technologies, public cloud DevOps and platform engineering are experiencing rapid growth and innovation. The leading industry hyperscalers offer a range of tools and services to support DevOps and platform engineering, such as continuous integration (CI) and continuous development (CD) pipelines, automation, and infrastructure-as-code. These tools allow enterprises to improve the speed and efficiency of their software development processes, while also increasing the reliability and scalability of their applications.
As the complexity of modern cloud applications continues to grow, the importance of DevOps and platform engineering becomes even more critical. By adopting best practices in these areas, organizations can reduce the risk of downtime, improve their ability to respond to changing market conditions, and ultimately drive greater business success -- delivering value to their customers more quickly and efficiently than ever before.
Cloud solutions fundamentally change and alter the way enterprises "manage IT." With the right strategies in place, the cloud becomes an enabler, not a detriment, to future successes.
Leaders on this path should not go it alone. Leveraging strategic partnerships and relying on peers or colleagues with experience undergoing a cloud migration can help to quickly fix, or even bypass, any missteps on the cloud journey.
Never Miss a Beat: Get a snapshot of the issues affecting the IT industry straight to your inbox.
You May Also Like
---