Life As Google's CIO
Life As Google's CIO
Ben Fried explains the unique experience of running Google's corporate IT, from constant online software upgrades to a homegrown videoconferencing system.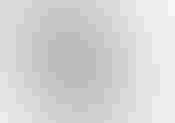 Google Chrome OS Promises Computing Without Pain
(click image for larger view)
Slideshow: Google Chrome OS Promises Computing Without Pain
To some CIOs, the mingling of corporate and consumer information technology represents a source of headaches and risk; to Google CIO Ben Fried it's a source of excitement.
"I came here because I believed that the wave of the corporatization of consumer technology was going to become a dominant theme in my life, and I would rather be part of an organization that's shaping that than have that wave fall upon me in some other part of the industry," Fried explained in an interview in late March at Google's Mountain View, Calif., headquarters.
Fried spent 14 years at Morgan Stanley before joining Google in May 2008. At Morgan Stanley, he led the development of the company's first foray onto the Web and its first Internet-based institutional electronic commerce offerings. He was responsible for software that wasn't specifically for a line of business, such as Web infrastructure, personal productivity technology, office and email, messaging, telephony, and video conferencing, and software development technologies.
At Google, he has somewhat similar responsibilities, which involve software delivery, overseeing built and bought software that serves the major business unit functions inside Google (HR, performance management, expense reporting, for example, but not its commercial Web software), supporting Google employees with their hardware and software needs, overseeing merger and acquisition systems integration, systems administration, and operations. He doesn't manage security or technology for engineering and sales, which have their own dedicated technology teams.
Like many CIOs, Fried has to decide whether to buy or build software to meet specific corporate needs. Given Google's reputation as an unconventional company and its surfeit of engineering talent, it's tempting to imagine that the company's engineers build everything from scratch. But there are areas where it pays to be conventional. For example, Google relies on Oracle Financials, a fact that probably generates a bit of discomfort now that Oracle is suing Google for allegedly infringing on Java patents.
"The way I look at Financials, having come in after the initial implementation, is that this is a case where there's great value in us being like a lot of other companies," said Fried. "You want to look the same to the outside. Given a world of Sarbanes-Oxley, and where you want to have external auditors be able to easily understand how your books and records work, having books and records that are familiar to them and systems that are familiar to them, to understand how you're managing that, seems to me like a smart move."
But elsewhere, Google does tend to take the road less travelled by building systems to accommodate unique workflows or business processes.
Consider the company's homegrown videoconferencing system, which has been in development since 2008. It's a project close to the heart of Larry Page, Google's co-founder and, as of April, CEO. "He's got a passion about it," said Fried. We had a discussion about what he wanted to see, and when I could give him a look at the new stuff we're doing."
The system combines off-the-shelf PC video technology backed by the Google Talk video infrastructure and a custom graphic user interface. The software supporting the system aims to provide the ease-of-use of a video kiosk or appliance, says Fried, to convey a sense of reliability, when in fact it's evolving as developers iterate.
Traditional corporate video conferencing systems are costly to buy and to run, explains Fried, requiring special hardware in data centers, special video conferencing equipment in meeting rooms and specialized support technicians. By crafting custom software to run on commodity PCs in conjunction with Internet services, Google can achieve the same results for less.
Fried says it has been interesting to watch as Googlers have come to recognize that there's more to this system than commodity hardware. The company's video conferencing system, like its consumer-facing products, changes through rapid iteration. That means it's hard to form a fixed opinion about the system because it's constantly evolving.
"It takes a while to get them to understand, we do a push of that system every Wednesday," he explained. "And the GUI could be really different. The features could be really different. The bug that you saw could be fixed. In fact, it probably is fixed. And it's really cool seeing that process take place. I must admit, seeing that transformation, I can only recommend it to others in general, that getting to this really, really regular release process, and to my fellow IT practitioners, getting your users used to the idea that the software gets better every week."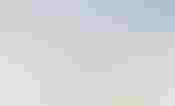 Google Chrome 10 Boosts Performance, Management
Slideshow: Google Chrome 10 Boosts Performance, Management
(click image for larger view and for slideshow)
Astute Google watchers may recognize this as one of the company's cloud talking points: Innovation happens faster in the cloud. To put it another way, were Google to borrow Microsoft's time-based software naming convention, we would be numbering Google Apps not in years like Office, but in weeks or days.
Google's rapid software development in fact was deemed to be too fast for some of the company's corporate customers, which is why Google recently implemented a scheduled release cycle to appease Google Apps administrators. But that doesn't invalidate Google's premise that distributing software updates a daily or weekly basis is better than waiting months or years between releases. Rapid iteration is something that consumers have come to expect and now enterprises face the challenge of adapting, like it or not.
Other examples of in-house development include the company's job applicant tracking system, which is designed around what Fried describes as a peer-driven, committee-oriented process that attempts to exclude potential biases in hiring managers, and its job performance management system, through which Google managers and employees evaluate workplace performance and recommend people for promotion.
Google isn't dogmatic about building its own tools. Fried points to an internally developed system for lead tracking in hiring that is being phased out in favor of a commercial product. While the commercial software wasn't necessarily significantly better, he said, "we thought it was going to continue to get better and was going to make the jobs of the people doing that kind of work much, much better. So we're in the process of doing the kind of integration to move to it."
But building, for Google, is often a competitive advantage. It's also something that defines the company; it's part of a way of thinking.
"One of the things that I think is kind of nice about this place is that we can have a really strong idea about how we want to be, and we can make the software work," said Fried. "With a lot of big software systems, to be successful with them, you end up having to implement their view of the world. Which is fine in some cases, like books and records audits. But when it comes to people, maybe you want to be flexible. Maybe you want to have unique cultural artifacts that you embody in your company processes."
One such process that's not unique to Google is the need to patch quickly. Most companies appreciate speed, but for Google it's something of a fetish. Google has a lot of Macs, says Fried, and Apple doesn't provide enterprise-grade patching tools. "It was really important to us to be able to deliver patches, especially security patches and updates to software, really really quickly and be able to push it and force the updates on people," said Fried.
So two Google developers wrote a system to distribute Apple's patches to all of Google's Macs, a system that has since been open sourced. The system is powered by Google App Engine, the company's on-demand cloud computing service. Because it runs over the Internet, it can update Google employees' laptops whether or not they're on the corporate network. "When we have a big patch and everyone needs to get it all at once, more app engine instances spin up and deliver it to all the clients getting it, and when we don't need it we don't pay for it," said Fried.
Being able to develop software, Fried says, is a point of differentiation, but he also believes a lot of IT departments don't appreciate the extent to which software development can meet their needs. "It's not so esoteric to be able to build software for yourself," he said. "Between the open source community and cloud providers, it's really a lot more accessible than it was even just a few years ago."
That brings us back to where we started. Not everyone is sold on the idea that corporate IT needs to adapt to consumer norms. Fried however is a believer. As he said, he wanted to be part of the consumer IT wave buffeting businesses rather than rolled by the surf.
As Fried sees it, there are real benefits to the consumerization of IT, such as the fact that when companies adopt Google Apps, almost all of their employees have already used the applications or something similar. While the same could be said about Office -- there are several hundred million of people who have used it in the global workforce -- Fried insists that younger workers -- the Internet generation -- start with free Internet tools. Certainly, among those who have yet to complete high school -- tomorrow's workers -- there's likely to be a greater affinity for free Web tools, particularly given dwindling school budgets. "Google's apps have to be easy enough to use that they don't require a call center full of support people and inches of manuals; the ads-based revenue model doesn't allow it," Fried elaborated in an email. "As a result, my six-year-old, my septuagenarian mom, and everyone in between can use them just fine without needing any help at all. I think this is revolutionary; in most cases, the (high) purchase price of installed software is dwarfed by what IT spends on the helpdesk costs and patching and upgrade and other forms of maintenance needed to keep it going.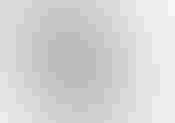 Google Chrome OS Promises Computing Without Pain
(click image for larger view)
Slideshow: Google Chrome OS Promises Computing Without Pain
While Fried may be expected to have a taste for his company's cloud-based Kool-Aid, the ostensible savings offered by Google Apps is a flavor that appeals to some cost-conscious CIOs. "[Google Apps] is incredibly compelling," insists Fried.
Google would like to see browser-based apps make the operating system a commodity -- Google Apps works just as well on a computer running Linux, Mac OS X or Windows, not to mention iOS or Android. And Android on its way to becoming the commodity mobile operating system. Google is also backing a research initiative called Software Defined Networking (SDN) through an industry non-profit with broad support from other large tech companies. Fried sees work on SDN leading to the commoditization of the network gear, by reducing the need for specialized chips (ASICs) throughout the networking hardware stack.
Fried argues that CIOs should embrace the commoditization of technology because it brings pricing leverage.
And if you accept that viewpoint, you may share his excitement about other Google initiatives outside Google Apps, namely the rise of Google's Android mobile operating system and the imminent emergence of Chrome OS, Google's Web-oriented operating system, both of which promise -- perhaps more than they deliver at the moment -- good things for businesses.
Android is now an operating system for both mobile phones and tablets, both of which Fried says will be increasingly important to enterprises, particularly following the addition of enterprise features to Android last fall and in April. He sees Android offering the same kind of standard that has existed in server hardware, a standard suitable for multiple hardware makers. He expects that Android will accelerate the adoption of mobile devices and tablets in enterprises "because they'll come in at a much better cost structure than you can get when you have a single provider."
For the words "single provider," feel free to substitute "Apple," the one and only provider of the iPad.
Fried said he was also excited by Chrome OS, which he described as a "game-changer." While he acknowledges that some people will need continue to need full-blown PCs, he also insists many users can get by with just the Web. And he points to other benefits of Chrome OS, like less need for expensive hardware, less risk of data loss and malware, and less need for user maintenance.
Trite though it may be to put it this way, the Chrome OS value proposition might best expressed using the phrase "less is more." (Google won't say how many of its workers regularly use Chrome OS netbooks, though a company spokesperson insists some use Chrome OS exclusively.)
"It scratches a deep, deep itch for the enterprise," said Fried, explaining that the issue for companies is not just the cost of the hardware but the lifecycle cost. "Our experience is that the support costs of [Chrome OS devices] are dramatically lower and support costs are a huge component of the lifecycle cost of a PC."
Fried's excitement about Google Apps, Android, and Chrome OS is balanced by the pressure of being a manager at a large company. There's always another issue to address. Fried says he spends most of his time thinking about and worrying about Google's growth.
"As IT, you're at the inside of this company, and you see all the different parts of the company, and you're the people who can bring technology, which is a powerful, powerful tool," he said. "And I think our job is to remove the friction, to take the friction out of being a big company. One of the things I aspire to is making the big company seem small."
Recommended Reading:
Never Miss a Beat: Get a snapshot of the issues affecting the IT industry straight to your inbox.
You May Also Like
---