Microsoft Office 2013 Built For Social Sharing
Microsoft Office 2013 Built For Social Sharing
Social and cloud collaboration star in both the new consumer version of Office 365, enabled by SkyDrive and Skype, and the business versions built around SharePoint and Lync.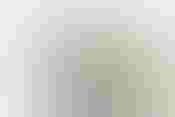 Questions About Microsoft's Acquisition of Yammer
Questions About Microsoft's Acquisition of Yammer (click image for larger view and for slideshow)
Install the preview of Office 15, and you'll know something radical has changed the first time you click "save" on a new document.
In the next version of Microsoft Office aimed at home users, the default location for saving a document is the cloud--Microsoft's SkyDrive service. In the next version for business, the default will be to save to SharePoint. Or maybe SkyDrive Pro, a version of the cloud storage service featuring more enterprise controls. Of course, you can still store files to your local machine, or change the settings to make that the default--but Microsoft wants to make that the last choice on the list. SkyDrive, SharePoint, and other web locations for storing your document all come first, because when it's stored on the web or your business network, it's easier to share.
At some point, Microsoft's $1.2 acquisition of Yammer will also factor into this picture, but with the deal not yet closed Microsoft offered no specifics on how Yammer will fit. One SharePoint engineer told me they were still figuring out the possibilities.
[ For more on the new Office, see Byte's Office 2013: Half Of A Good Thing.]
Cloud and social collaboration features were central themes of Monday's press event unveiling the Office preview release, the beginning of an open beta test phase expected to last several months. Microsoft is also touting the touch screen functionality and consumerized user interface of the new Office, which it hopes will align with the Metro user interface design of Windows 8 to make Microsoft a player in the world of tablets currently dominated by the Apple iPad. Microsoft CEO Steve Ballmer said this version of Office was designed to be "fast and fluid and touchable," so that people will find it a pleasure to use.
Meanwhile, after years of lagging in social software functionality, SharePoint is delivering what appears to be a competitive enterprise social networking experience. The new SharePoint news feed handles threaded discussions and all the social features you'd expect, such as the ability to "like" a post, mention another user by typing the '@' symbol and getting a popup listing of contacts, typing '#' for suggested hashmark tags, and so on. You develop your feeds by following people, topics, tags, documents, or groups. SharePoint is gaining group collaboration functionality, which it never really had before.
Since some of the main things you share on SharePoint are Office documents, the news feed also makes it easy to preview those documents inline--paging through a presentation without the need to open it in PowerPoint, for example.
Office 15 will eventually come to market as Office 2013, for those who install it as traditional software, or as an update to the Office 365 subscription service. Microsoft still isn't saying when the software will be commercially available or at what price. But it led by emphasizing the consumer experience it wants to deliver for Moms organizing a PTA event or using online collaboration, or students doing online research and collaborating with their classmates.
For the first time, Microsoft will be introducing a consumer edition of Office 365, a product originally targeted at small to midsize businesses. Where the business editions employ SharePoint for file sharing, the consumer editions substitute SkyDrive. Where business users working in Outlook can see presence indicators that allow them to kick off Lync voice, video, or instant messaging sessions with other employees, consumer edition users will be able to do the same with Skype contacts.
For good measure, Microsoft is promising to throw in 60 minutes per month of free international calling to landlines in 40 countries and cell phones in 7 countries.
As noted by the Wall Street Journal, Microsoft is paying more attention to the threat posed by Google Apps, which includes a suite of web-based office productivity apps, and is working hard to show the value of combining cloud services with its traditional desktop software. Office 365 includes web-based document viewers and editors, which work much like the document editors in Google Apps, but they're positioned as alternatives for quick access rather than the primary mode of interaction.
"For us in the Office division, the cloud is not the browser," P.J. Hough, vice president of Office Program Manager, said in a presentation on Office for the Enterprise. "We're using the cloud to deliver new experiences."
This model is similar to Adobe's Creative Cloud, which is primarily a subscription-based means of distributing updates to the Creative Suite design products to users on-demand, with some web-based services for designers as the icing on top of the cake.
However, although the main deployment mode of the Office products is as installed applications, Microsoft uses an "application streaming" technique to speed downloads and allow you to start working with an application almost immediately, by delivering the most important parts of the code first.
The Office product family is taking another cue from the worlds of mobile, social, and cloud by introducing an apps market for each of its products. Because these apps are based on web standards--HTML5, JavaScript, OAuth, and REST, together with Office-specific APIs--the same apps can work in both web and desktop contexts. For example, Hough showed the same Outlook extension--one that shows LinkedIn contact records for the people you're emailing with--running in both Outlook Web Access and the desktop version. The Office 365 offering for home users will include subscription-based pricing for the traditional Microsoft Office desktop apps (which in the Home Premium Preview include Word, PowerPoint, Excel, Outlook, OneNote, Access, and Publisher) with software updates delivered as they become available. The cloud services that accompany the software allow users to sign into Office 365 from multiple devices and have their documents and settings follow them from one to the next. This same concept is available in business editions, although these include products like Lync and SharePoint as part of the cloud package.
One nice touch: Office 365 will greet you with a "welcome back" message, inviting you to pick up where you left off working, and taking you right back to the section of the document you were working on when you last signed off. Microsoft sees this as a way of accommodating a variety of scenarios where you start a document at work, then finish it at home, or start it on your PC and finish it on your tablet.
Collaboration also becomes a more integral part of working in Office. For example, if you've been collaborating on a document with several other employees, Word will display presence information for your collaborators, allowing you to see if one or both would be available to answer a question--and if so, allow you to launch a Lync chat or a PC-to-PC call. Multiple tools in the suite now include a common "people card" pop-up screen that shows profile, contact, and presence information.
Even the process of marking up a document with comments has become more social, supporting threaded discussions that can be displayed in the margin.
"The improvement in the integration is really the key there," said Bryan Garcia, chief technology officer of Equifax, one of the customers who was on hand for the launch event. Having synchronous communication capabilities available from within a document, rather than having to switch to the Lync app to see who is online, will make communication flow more smoothly, he said. Meanwhile, Equifax is just starting to plan the introduction of enterprise social networking based on the improved social functionality of SharePoint.
As a credit reporting firm operating in a regulated industry, Equifax has resisted the bring your own device trend in the workplace, ruling out devices like the iPad, Garcia said. That's why he is pleased to see Microsoft introducing a compelling tablet experience that includes Office. "An iPad for a consumer may be attractive, but what this allows me to do is say we can give the user a great usability experience and all the security and monitoring and controls we need can be there, too," Garcia said. He has been working with one of a Samsung tablet running Windows 8 and Office, which he believes delivers "an experience equal to or better than the iPad."
As popular as Apple's tablet is, in an enterprise setting "if an iPad can't have the full Office experience and can't have Lync, then it really is a hampered device," he said.
Informationweek.com run-of-site player, used to publish article embedded videos via DCT. The same ads will be served on this player regardless of embed location.
Douglas Besse, CIO of Creation Technologies, had a similar take. The new Office offers "seamless integration, going from app to app" in a way that "promises to improve productivity," Besse said. "I think the seamless nature of the interface is going to help us with training and support."
Creation Technologies is a contract electronics manufacturer with operations in 14 locations around the world, so collaboration features like being able to see who is available for a quick chat or to carry on running discussions over SharePoint are valuable, Besse said. "We lose so much productivity because of timezone issues" and other coordination challenges, he said.
Besse also sees in the newly improved Windows phones and tablets an opportunity to solve some "cross platform" challenges--potentially by making sure that more of those platforms are running Windows and Office.
Informationweek.com run-of-site player, used to publish article embedded videos via DCT. The same ads will be served on this player regardless of embed location.
Microsoft also had several consumer and small business testers of the product on hand to tell their stories. As head of a non-profit that teaches children healthy living skills, Sajai Foundation CEO Melissa Hanson said she had experimented with using SkyDrive in the past but found it awkward. "Now because it's by default, you always go there," she said. That came in handy the other day when she was traveling and trying to work remotely with an employee putting together the foundation's newsletter. Because the document she needed was in SkyDrive, she was able to retrieve it and share it easily.
The only thing she hasn't been able to do while the new Office was under wraps (and she was the only one in her organization with access) is really use it for more active collaboration. While she only has three employees, she also has board members who are all over the country. "This can be a way to link us all virtually and avoid flying them in," Hanson said.
Follow David F. Carr on Twitter @davidfcarr. The BrainYard is @thebyard and facebook.com/thebyard.
Every company needs a social networking policy, but don't stifle creativity and productivity with too much formality. Also in the debut, all-digital Social Media For Grownups issue of The BrainYard: The proper tools help in setting social networking policy for your company and ensure that you'll be able to follow through. (Free with registration.)
Never Miss a Beat: Get a snapshot of the issues affecting the IT industry straight to your inbox.
You May Also Like
---