Microsoft OneDrive Offer Targets iOS 8 Storage Pains
Microsoft OneDrive Offer Targets iOS 8 Storage Pains
Microsoft increases free OneDrive cloud storage to 30 GB -- but only if you act before the end of the month.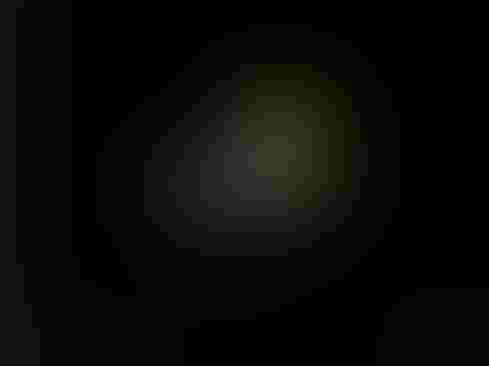 Windows XP Game Over: 9 Upgrade Options
Windows XP Game Over: 9 Upgrade Options (Click image for larger view and slideshow.)
Critics have given Apple's iOS 8 mostly rave reviews, but thanks to its demanding storage requirements, the new OS has caused headaches for many users. Sensing an opportunity, Microsoft has launched a clever promotion to help ease the pains of space-squeezed iOS users: Until the end of September, the company will offer 30 GB of its OneDrive cloud storage for free, up from its customary 15 GB.
The move further escalates a price war among major cloud storage providers, many of which have recently updated their plans to offer more storage for less money. Microsoft's promotion also advances CEO Satya Nadella's cross-platform strategy. Windows Phone might not have much market share, but by pushing OneDrive at iOS users, Microsoft could weaken reliance on Apple's iCloud storage and funnel more users toward cloud-based Microsoft Office apps.
iOS 8 requires much more storage space than previous versions; just how much capacity it needs varies by device, but many iPhones require at least 5 GB of additional space, and some iPads demand as much as 7 GB. Many users took to social media to vent their frustrations. Those with 8 GB of storage, which was recently offered as a configuration for the iPhone 5c, face particular challenges, and even those with a new 16 GB iPhone 6 or iPhone 6 Plus could need cloud storage to balance apps, music, videos, and photos comfortably.
Apple might have been counting on this difficulty as the company recently revamped its iCloud storage options. iCloud is also baked more deeply into iOS 8 and the larger Apple ecosystem than it was in previous versions. But by undercutting iCloud on price, Microsoft might have found a way to profit from the iPhone's popularity.
Microsoft's offer is valid for all mobile OneDrive users, but the company wasn't subtle about targeting the iPhone base; the blog post that announced the promotion begins with the headline "Hey iPhone Users." Alluding to the complaints of iOS 8 upgraders, the blog notes that with OneDrive, users won't have to delete apps or photos to make room for the new OS.
[Lots of activity happening in the cloud. Read SAP $8.3 Billion Concur Buy Caps Pricey Cloud Push]
The extra OneDrive storage is dedicated to camera roll backup; space for photos and videos is likely to be a problem for some iPhone 6 and iPhone 6 Plus users, given that the devices' upgraded cameras are a major selling point. To get the extra storage, users must activate the auto upload feature for camera roll in the OneDrive mobile app. Though mobile devices are the entry point for Microsoft's offer, the extra OneDrive storage will, of course, translate to all other devices, including PCs and Macs, to which the OneDrive account is connected.
Microsoft's promotion sweetens what was already one of the most competitive consumer cloud storage packages available. With 15 GB for free, OneDrive matches Google and bests iCloud, Dropbox, and Box, whose free plans offer 5 GB, 2 GB, and 10 GB, respectively. Microsoft also offers 100 GB for $1.99 per month and 200 GB for $3.99 per month, but its most interesting offer might be Office 365 Personal. For $6.99 per month, users get access to all the latest Office apps on one PC and one tablet, as well as 1 TB of OneDrive storage.
Google's paid options for consumers include a 100 GB plan for $1.99 monthly and a 1 TB option for $9.99 monthly. Dropbox recently improved its $9.99 per month plan, upping its capacity from 100 GB to 1 TB. Apple's subscription storage options include 20 GB for $0.99 per month, 200 GB for $3.99 per month, 500 GB for $9.99 per month, and 1 TB for $19.99 per month.
If you just look at vendor financials, the enterprise storage business seems stuck in neutral. However, flat revenue numbers mask a scorching pace of technical innovation, ongoing double-digit capacity growth in enterprises, and dramatic changes in how and where businesses store data. Get the 2014 State of Storage report today (free registration required).
Never Miss a Beat: Get a snapshot of the issues affecting the IT industry straight to your inbox.
You May Also Like
---