Microsoft Opens Azure Center In Australia
Microsoft Opens Azure Center In Australia
Microsoft cloud growth continues, though Microsoft still falls short of Amazon Web Service's dominant revenue position.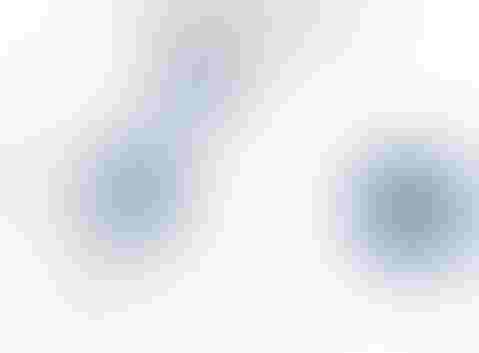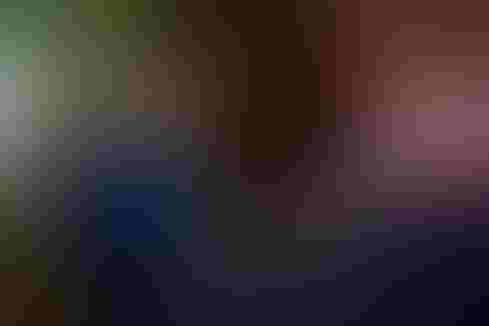 Smartphone Personality Test: Can You Judge Me Now?
Smartphone Personality Test: Can You Judge Me Now? (Click image for larger view and slideshow.)
Microsoft this week added Australia to its global network of Azure cloud data centers, and claimed that it offers infrastructure-as-a-service in more regions than Google or Amazon.
One mark of competitiveness in the cloud arena is the rate at which providers add service locations around the world to serve their multinational customers and keep cloud applications close to potential users.
Al Hilwa, IDC's director of software developer research, said, "Microsoft is investing in Azure at a scale that few others are able to match."
Synergy Research Group chief analyst John Dinsdale said Microsoft "has the highest growth rate among the leading cloud infrastructure service operators, while Amazon (AWS) remains the dominant cloud service provider." In the third quarter of 2014, Microsoft's cloud revenue grew by 136% on an annual basis, resulting in a global market share of 10%. Amazon, while growing somewhere closer to 50% in the third quarter, still produced more new cloud revenue than Microsoft. Its market share is 27%, according to Synergy.
"Although AWS's percentage growth rate may be substantially lower than Microsoft's, in absolute terms AWS revenue growth over the past four quarters is greater than Microsoft's total cloud infrastructure revenue over the same period -- AWS remains in a league of its own for scale," Dinsdale concluded.
[What's new for Microsoft's cloud? See Microsoft TechEd: Cloud Updates, Windows 10 Details.]
Google ranked second in growth rate, somewhere around 90% on Synergy's broadly calibrated quadrant chart, with IBM coming in third at around 70% growth and 7% of the market. Rackspace and Salesforce.com rounded out the market share picture, not far behind IBM, in that order.
Synergy estimated that quarterly cloud revenue, which would include the multiple forms of public and private clouds (including platform-as-a-service), has passed the $4 billion milestone. The past 12 months have seen total cloud revenue of $14.5 billion. On an annualized basis, the market grew by 49%. The four leading suppliers grew more rapidly than that, resulting in "all of them gaining market share," said Dinsdale.
Microsoft's growth rate was "truly impressive, reflecting a strong corporate focus on cloud and huge ongoing investment levels," he noted.
Amazon returned to a strong pace of growth in the third quarter after a weak second quarter. Cloud price cuts that reduce the return from existing customers appeared to produce enough new business to keep total revenue growing. At the start of April, the three major suppliers had implemented roughly matching price cuts.
Microsoft boasts that it now operates Azure as infrastructure-as-a-service in 19 regions around the world, double what it claims is Amazon's presence, and six-fold that of Google, Scott Guthrie, executive VP for Azure, told GigaOm last week. However, Google hasn't announced its number of public cloud data centers, and each vendor defines a region and the number of data centers within a region differently. Amazon's U.S. East-1 data center complex in northeastern Virginia would count as several cloud data centers for many suppliers.
The fact that Microsoft has added IaaS in data centers in New South Wales and Victoria isn't necessarily a sign of a large new investment. Since April 2010 it's operated Azure data centers there for its PaaS for developers, and it's recently added the cloud services that convert PaaS into IaaS for general-purpose workloads. Microsoft has long had a practice of building two data centers per region so that one may serve as a backup and disaster recovery site for the other.
In addition, two cloud centers allow an enterprise to use Azure for mission-critical data and still have a backup site that's inside the same country. Data sovereignty laws in Canada, France, Germany, the Netherlands, and other countries requre that data that originates in the country must remain within its borders. By adding cloud data centers faster than competitors, Microsoft can offer cloud services to businesses in locations that other cloud suppliers may find difficult to reach or that comply with the country's data laws.
Amazon announced recently that it opened a new cloud center in Frankfurt, Germany, with two availability zones, or data center partitions with separately sourced power and communications. IBM is expected to soon announce a new region, as well.
You've realized the easy gains from SaaS. Now it's time to dig into PaaS, performance, and more. Get the new Your Next Cloud Move issue of InformationWeek Tech Digest today. (Free registration required.)
Never Miss a Beat: Get a snapshot of the issues affecting the IT industry straight to your inbox.
You May Also Like
---