Microsoft Trails Amazon, Google In Cloud Reliability
Microsoft Trails Amazon, Google In Cloud Reliability
CloudHarmony's benchmarking report on cloud service reliability shows Amazon shines in compute, Google in storage.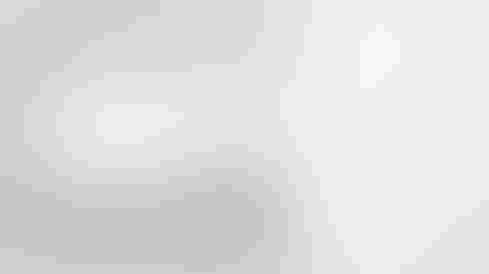 Amazon had the best uptime for cloud-based compute services in 2014, but Google had the best cloud storage uptime, according to CloudHarmony, a service founded five years ago to provide cloud benchmarking. Microsoft, the other big cloud supplier, trailed well behind, with some smaller suppliers showing better availability than Microsoft's Azure service did.
The report cards come from CloudHarmony's year-end statistics for infrastructure-as-a-service suppliers. Amazon's EC2 compute service sustained a 99.9974% uptime performance, translating to being down for a total 2.01 hours during the year.
Google's Compute Engine showed 99.9814% availability for the year, meaning it was out of commission for a total of 3.4 hours, according to the CloudHarmony report. Both offer customers service level agreements (SLAs) of 99.95%, so they appeared to stay out of the penalty box during the year. Amazon's SLA says it will provide 99.95% minimum level of availability each month, not averaged over the whole year, but it doesn't appear to have had any outage exceeding that monthly limit.
When it came to storage, the leadership was reversed. Google's Storage service was available 99.9996% of the time, with only 14.23 minutes of total downtime. Amazon's S3 storage, on the other hand, showed 99.9951% availability, with 2.69 hours of downtime.
Microsoft's Azure had a rougher year, with its compute service available 99.9374% of the time, with outages totaling 42.94 hours. Its Object Storage service was available 99.985% of the time, with downtime of 10.94 hours.
[Want to learn more about Microsoft's November outage? Read Microsoft Azure Outage Blamed On Bad Code.]
DigitalOcean, the fast-growing, New York-based service which boasts an SLA of 100% uptime, must have owed customers some time credits, since its uptime for the year came in at 99.9767%, with 9.64 hours of total downtime.
CenturyLink Cloud weighed in with an uptime of 99.9598%, for 27.06 hours of downtime total for the year.
Rackspace, which is still in the IaaS business but has pivoted toward managed services, posted a respectable record for its cloud infrastructure: 99.9892% uptime, with 40.36 minutes of downtime total.
Joyent kept pace with the market leaders with 99.9945% uptime and total downtime of 1.59 hours. Likewise BlueLock, a smaller, VMware-oriented supplier, kept pace with 99.9998% uptime and total outage of just 1.27 minutes.
GoGrid, which focused on high-performance compute service in 2014, showed 99.9944% uptime, with a total of 1.43 hours of downtime.
The HP Cloud posted one of the few perfect scores. CloudHarmony listed no statistics on HP's compute service, but its Object Storage was up 100% of the time with no downtime. 
Apply now for the 2015 InformationWeek Elite 100, which recognizes the most innovative users of technology to advance a company's business goals. Winners will be recognized at the InformationWeek Conference, April 27-28, 2015, at the Mandalay Bay in Las Vegas. Application period ends Jan. 16, 2015.
Never Miss a Beat: Get a snapshot of the issues affecting the IT industry straight to your inbox.
You May Also Like
---