Migrating to the Cloud? Avoid These Five Pitfalls
Migrating to the Cloud? Avoid These Five Pitfalls
Successful cloud migration often means introducing and adopting a new common language throughout an organization. But there are some guidelines to follow.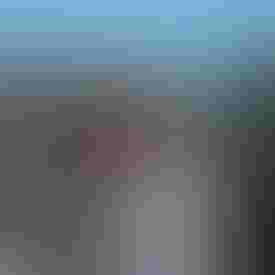 Worldwide spending on digital transformation is set to reach nearly $2 trillion by 2002, according to International Data Corp., which is a significant piece of an IT budget. However, companies still fall victim to mistakes that wreak havoc across all areas of business operations trying to go digital, including for cloud migration. Migrating to the cloud is a big undertaking, both financially and culturally, for organizations of all sizes. The following are five common pitfalls that can plague organizations when migrating to the cloud, and how to avoid them.
1. Kicking off migration without the proper talent
A cloud migration is, in its simplest form, just a change. But of course, it's much more than that. It touches every aspect of an enterprise. Like any big move, the scope of change needs to be understood. In the case of cloud migration, the change is cultural and operational. Enterprises must create a clear set of technical and functional goals, and deadlines for their migration. Once they have clarity on what the destination is, they can assess if they have the necessary skills to reach that goal.
Organizations should formalize internal champions to help define roles crucial to migration milestones. These champions should focus on uncovering internal skill gaps, then subsequently upskilling individual roles through personalized training plans. By taking a data-driven approach, enterprises can maximize contributions from teams in a way that aligns with what matters for their business. Employees gain skills needed to perform the migration and are empowered to work within a new framework that connects directly to their newly acquired abilities.
2. Not ensuring applications are cloud-ready
Confirming at least some of your applications are cloud-ready is key to your success. Whether you're considering your existing offerings, or ones that are still in development, you must ensure that as your organization advances, the development process (and DevOps culture, if not yet integrated) best leverages the scalability, modularity, and security of a cloud-based deployment. Without taking these steps, you risk your company's financial and security risk profile.
Factors to consider will vary from compute, storage, and network needs. From geographic availability and redundancy to compliance needs your product must satisfy to keep customers happy. All these needs add up to a lot of change, so it's important to constantly have your internal champions remind employees of the next goal in line, the overall end goal, and set examples of how the culture change is successful.
3. Not building a proof of concept
Once an organization has ensured adequate internal skill, established a vendor, selected a cloud deployment model, and confirmed the services they will deploy, they often fail to carry out a proof of concept (POC) to demonstrate that what they aim to achieve in their migration is feasible.
Taking small steps in a live environment can offer clarity and understanding of the challenges you may face at scale. A POC allows any unexpected issues or errors to be investigated, resolved, and learned before an organization takes a bigger leap. POCs also have the benefit of creating confidence around how problems will be solved, since there will always be small and large crises in need of attention. While carrying out a POC takes extra time and resources, when allocated and planned correctly it is a valuable part of the ongoing training your employees undergo.
4. Wasting money and resources
Optimization and cost management are two fundamental reasons organizations initially look at using the cloud. The great savings achieved while optimizing infrastructure seems like a natural win. However, for many organizations this is not the case: They might not fully understand how to manage and operate their cloud infrastructure and soon see costs spiraling above initial predictions.
To avoid cloud waste and towering costs, optimize your resources by taking an iterative approach towards right-sizing your infrastructure. Initially, create resources within your environment based on an educated guess informed by performance metrics. Keep in mind that there's nothing wrong with being conservative. As you move forward, continue to review your resources from a performance and utilization perspective. Your predictions may be way off once your compute resources start handling workloads in a production environment, and you could potentially downsize your infrastructure to smaller instances or procure spend reservations, drastically reducing cost along the way.
5. Failing to prepare for long-term transformation
Digital transformation is not a one-time task and cloud is not about perfecting a "learn-it-once" approach to technical learning. The industry is constantly evolving. If companies cannot plan and create resilient strategies that prepare staff for a world of ongoing change, they risk falling behind on innovation, competitive differentiation, and growth. Proactively preparing for new technologies and skills coming down the pike is the best way to future-proof your organization.
Successful cloud migration requires thinking bigger picture. It often means introducing and adopting a new common language and understanding throughout the organization. That language and understanding (your culture) needs to align with your corporate destination more than its history. When done right, cloud migration is a huge win that your employees can learn from, be proud of, and thrive from.
As the founder and CEO of  Cloud Academy, Stefano Bellasio is passionate about cloud computing, digital transformation, continued education and product development for the IT industry. He is an entrepreneur and engineer who is reimagining the intersection of e-learning, cloud skills and technology at Cloud Academy.
Never Miss a Beat: Get a snapshot of the issues affecting the IT industry straight to your inbox.
You May Also Like
---