Monitoring Cloud Performance: Pass the Aspirin
Monitoring Cloud Performance: Pass the Aspirin
Few tools exist to measure or fix multi-cloud problems. Help is on the way; major software vendors are addressing the issue.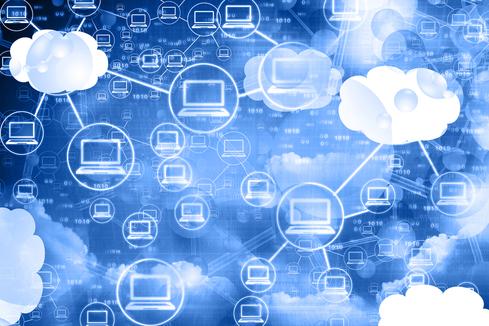 Enterprises are rushing to embrace digital transformation, and a big part of that involves taking advantage of the speed, agility, and flexibility that the cloud provides.


Status Report: Multi-Cloud Performance Management
Cloud performance has become a critical factor in a company's ability to achieve its business goals. So, how are companies doing when it comes to troubleshooting cloud performance problems? What metrics are important? Who should be doing the measuring -- the cloud service provider or enterprise IT? Do the proper tools even exist? And, what are the consequences of inadequate cloud performance monitoring?
More monitoring mandatory
The situation is not pretty, according to Dana Gardner, principal analyst at Interarbor Solutions. "Adoption has gotten in front of our ability to control it," said Gardner. "With all of these different people and organizations procuring different IT services from different providers, there is a lack of overall visibility." Redundancies go unnoticed and companies miss out on the opportunity to buy in volume or optimize how their cloud services are utilized.
Failure to properly monitor cloud performance can result in unnecessary costs, application latency, and bottlenecks in retrieving and utilizing data, added Jeff Kaplan, managing director at THINKstrategies.
The major cloud service providers do offer comprehensive cloud performance metrics for their own wares, but this siloed view doesn't cut it in today's multi-cloud environment.
"We need a new level of management and visibility tools to satisfy these needs," said Gardner. "So far, it's a big hole in the market, big enough to drive a truck through."


Dana Gardner
Trust but verify
Jean Atelsek, an analyst at 451 Research, said enterprises seem willing to pay cloud service providers a premium for basic performance monitoring data, and for SLAs guaranteeing a high level of availability and response time.
Cloud service providers are holding up their end of the bargain by delivering "incredibly consistent performance," Atelsek said. Still, enterprises should "trust but verify," she added.
"This is a multi-cloud world," said IDC analyst Stephen Elliot, and unless your company has all of its eggs in one cloud basket, you need to tackle cloud performance monitoring on your own.
"Finding tools that can monitor service quality and availability across multiple service providers is hard," THINKstrategies' Kaplan added.
The good news as we head into 2018 is that the cloud performance management market is undergoing a rapid transformation, with traditional network management vendors upping their game and new players entering the fray.


Jeff Kaplan
More products coming on the scene
Major software vendors made announcements in 2017 relative to multi-cloud management platforms, and many of these announced products should hit the market in 2018. "None of the vendors are holding back," said IDC's Elliot. For example, Cisco and Google made a major joint announcement, as did BMC and Amazon. Other players stepping up include CA Technologies, HPE, VMware, New Relic, Dynatrace, AppDynamics (now part of Cisco), and Splunk.
At the same time, CIOs are much more aware of the fact that having visibility into cloud performance is a "critical requirement," according to Elliot. "We're at the phase now where it's decision time." Companies have to decide whether to buy new tools, re-use what they already have in place for network and application management, or look at new offerings from the service providers.
It almost doesn't matter which approach a company takes, as long as it addresses the problem. "We're talking about critical application and business services," said Elliot. CIOs have come to the realization that "if you've got cloud services, you've got to have cloud performance management."
A shopping list
When it comes to buying criteria, the list of what a cloud performance app could measure is extensive and includes availability, reliability, response time, throughput, capacity, scalability, latency, and other features. But when it comes to what you should measure, Elliot suggests that IT execs go at it from the opposite direction and focus on understanding their customers and what they need.


Stephen Eliot
So, instead of looking at specific pre-determined metrics, IT execs should be looking at cloud performance in the context of the customer experience -- and more specifically the subset of customers that drive revenue.
IT execs should be asking: What is the business outcome if this cloud service goes down or if this mission critical transaction fails, and what level of performance data do I need to fix the problem?
Looking ahead to 2018, analysts agree that two things will happen. First, virtually every software vendor and cloud service provider will offer new and better tools to manage cloud performance. As Elliot explained, "I can't find a vendor not talking about it."
Second, vendors will begin to incorporate machine learning and artificial intelligence to help automate many of the tasks that currently require manual intervention.
Elliot summed it up this way: "When you can automate and solve technology problems before they impact the customer, and do it more effectively than the competition, that's a sustainable competitive advantage."
Just a Bit of Advice:  
The Three Stages of Cloud Performance Management
Take cloud performance management one step at a time.
 Inventory:  For companies just starting down the path, the first step is simply finding out what cloud services are being used. "Follow the money," advised analyst Dana Gardner. Turn off everyone's corporate credit card, check procurement and billing and get a handle on how much is being spent and where that money is going. Only then can you align spending with business goals and priorities, and identify areas where you can find efficiencies.

Visibility: The next step is to gain visibility into what's happening. An end user complains that a particular cloud application is slow. Is that a cloud service provider issue? A network issue? A database issue? A browser issue?  Companies need a window into cloud performance at every step in the food chain.

Analysis: Once you can see what's happening, you need to deploy tools that can analyze the situation and fix the problem, ideally without human intervention. These comprehensive, multi-cloud performance monitoring tools are just started to appear. "We're starting to see inklings," said Gardner. "There's a great opportunity to unleash machine learning and automation on the problem."
Neal Weinberg is an independent technology journalist based in Franklin, Ma. He previously was executive features editor for NetworkWorld.

Learn how to leverage the best of the cloud and get ahead of the latest advancements. Attend the Cloud Track at Interop ITX, April 30-May 4, 2018. Register now!
Never Miss a Beat: Get a snapshot of the issues affecting the IT industry straight to your inbox.
You May Also Like
---