Next Steps for Cloud Infrastructure Beyond the Pandemic
Next Steps for Cloud Infrastructure Beyond the Pandemic
Organizations have long-term decisions, shaped by their responses to COVID-19, to make on cloud and digital transformation.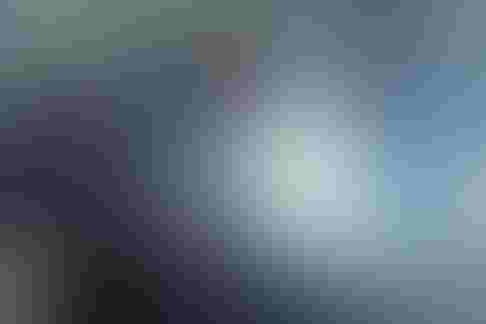 Image: alphaspirit - stock.adobe.com
Many organizations have established remote operations by now to cope with COVID-19 quarantines. The next objective may be to plan for ongoing changes to their infrastructure. When and how businesses might safely resume on-premise activities at their offices remains questionable. In the meantime, migrations to the cloud and other IT shifts are expected to accelerate, according to the likes of Unitas Global, Onica, and Deloitte. For some organizations, there may be no looking back for the changes underway.
The current scenario where employees across varied departments and roles must work remotely without access to an office was largely unforeseen, says Chris Smith, vice president of cloud solutions architecture at Unitas Global, a cloud native services company. "A lot of companies thought they had a plan but what we're seeing is their business continuity and disaster recovery plan didn't include anything for a mass outbreak of a virus," he says.
Several weeks into quarantines, organizations must refine and optimize workloads in the cloud, Smith says. Cost of cloud migration was a chief concern in prior years for companies, which led some organizations to revert to datacenters, he adds. Circumstances have led some of those organizations to renew their efforts to get into the public cloud. Long-term considerations are now being made for more effective use of SaaS and platform-as-a-service, Smith says.
Some CIOs and CEOs might expect to reopen their offices in a few months, he says, but they may find that their workforce does not want to return to the old status quo. "It's time to stop thinking everything has to be on a corporate-owned machine in a corporate office," Smith says. Organizations have focused on virtualization of servers, storage, and networks, he says, and now there is an opportunity to bring virtualization to the end-user device. "Mobile device management has to be something every company is thinking about."
Organizations can let employees log into virtual workstations from most anywhere, Smith says, while maintaining security and compliance. "It's time to stop buying hundreds of thousands of laptops and allow users to use whatever device they choose and securely access infrastructure, regardless of where they sit."
Some companies never imagined certain segments of their employees would have to work from outside the office, says Tolga Tarhan, CTO of Onica, an IT advisor. In response, enterprises have designed security and privacy models that do not rely on a physical presence in the office, he says. "That's likely going to be a lasting change."
Now that companies have seen how work-from-home operations function, their flexibility will determine the extent of any expanded, long-term use going forward, Tarhan says. So far, circumstances have pushed organizations to find ways to scale and secure their remote workforces in ways they might not have done otherwise. "We're going to see acceleration of adopting SaaS solutions," he says. "We're going to see a refinement of how work-from-home works, especially in the compliance and privacy rich part of the business." The value of operating infrastructure off-premise is being realized, he says. For example, enterprises that are all cloud do not have to worry about how to protect their employees from exposure to COVID-19 whenever they must visit data centers.
It may come to pass, he says, that companies could realize that they can find and maintain a workforce anywhere rather than always being location-bound to specific cities or regions. "We're never going back to that world," Tarhan says.
Beyond the emergency action needed at the start of the pandemic, many organizations have turned to mitigating risk through flexibility of infrastructure, says David Linthicum, chief cloud strategy officer with audit and consulting advisor Deloitte. The long-term plans may include use of public cloud, mobile computing, and moving to 5G wireless network, he says. That allows for ubiquity operating any place at any time, which can be easier for born-in-the-cloud companies, Linthicum says. Large enterprises such as Forbes Global 2000 companies likely cannot move as nimbly, but he says circumstances have shown the need for rapid changes beyond static systems with data centers. Organizations that embrace flexibility may be able to recover faster than competitors as they move at the speed of need, he says.
The effects of the pandemic may have exposed a certain drawback to traditional infrastructure that some organizations are likely eager to address. "On premise is now persona non grata because that is where the weaknesses occur," Linthicum says. Though corporate IT resources are built to offer high levels of security, quarantines mean that direct, in-person access to them is limited if not completely unavailable.
Enterprises considering digital transformation prior to the pandemic might have only wanted to move up to 30-40% of their existing infrastructure to the public cloud, he says. That reluctance is falling away, Linthicum says, as organizations try to migrate as much as they can outside on-prem systems as quarantines persist. "I've seen attitudes change in the last month," he says. "Their vulnerability in this instance was having things on premise in a building they can't get back into."
For more content on IT infrastructure planning, follow up with these stories:
Build Your Cloud Strategy -- The Right Way
Predictions for Cloud Computing in 2020
Cloud 2.0: A New Era for Public Cloud
Enterprises Put More Data Infrastructure in the Cloud
Never Miss a Beat: Get a snapshot of the issues affecting the IT industry straight to your inbox.
You May Also Like
---