Ohio State Agencies Embrace Private Cloud
Ohio State Agencies Embrace Private Cloud
Ohio forced state agencies to consolidate IT infrastructure and coordinate IT goals, resulting in fewer staffers and lower costs.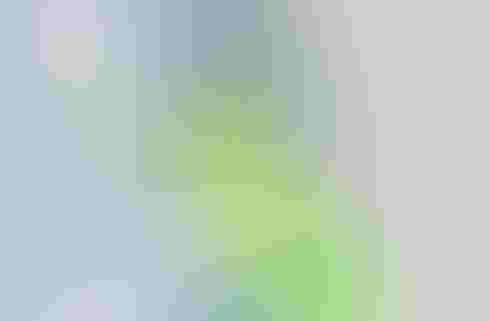 Government Data + Maps: 10 Great Examples
Government Data + Maps: 10 Great Examples (Click image for larger view and slideshow.)
Some of the reasons the state of Ohio is embracing private cloud and shared services: more than 11 million customers, 32 data centers, 9,000 servers, 2,300 applications, 14 separate statewide networks, a 30% retirement rate among IT staff, irritable office holders, and a pile of Christmas trees.
The change began in 2002 with the realization by then-Gov. Bob Taft that he could not send the same email with one click to agency agency heads and department directors because the state had 19 separate email systems. Momentum for change culminated in 2011 when state CIO Stuart Davis told sitting Gov. John Kasich that if they wanted to make any real progress towards unifying the state's technology infrastructure they were going to have to start over.
[Will it float? Navy's CANES Contract: Network Virtualization At Sea.]
Kasich agreed, and in March 2013 the state began a massive retrofit of its main data center just north of downtown Columbus, the state's capital. Designed for mainframes back in the late 1980s, the five story brick behemoth had run out of available power because of the high heating and cooling demands of its 17 data center condominiums run independently by separate state agencies. Thousands of square feet of raised floor sat idle -- except for boxes of Christmas trees stored off in a corner.
"It wasn't until this administration came in and there was alignment between this administration, the director of the Office of Budget and Management, the Department of Administrative Services, and the Board of Regents," David said in an interview. "When we all say 'We're going in this direction,' that's a pretty powerful group."
Reopened in March 2014, the State of Ohio Computing Center (SOCC) is now ready to take on its new role as home to the state's private cloud. To facilitate the movement of applications out of the other 31 facilities and get buy-in for the shared services concept, Davis and his team have relied on a newly-formed strategic oversight committee called the Technology Board. Made up of CIO's and representatives from all the major agencies, the board meets weekly to work through the hard issues of moving people away from how it's been done to how it's going to be done.
"It's really changed how we look at technology and think of it more from the business perspective and driving the business value as opposed to an IT project," said Spencer Wood, the state's COO and deputy CIO.
Without the Board and buy-in from the governor that gives Davis veto power over technology spending decisions at the agency level, it would have been impossible to get everyone on the same page and working towards the common goals of saving money, reducing complexity, and moving agencies out of the IT business.
"What we're really tried to do is bring in a whole bunch of different agency experience," said Davis. "We got 'em all in the same room for six months and they came back with recommendations and that was the impetuous of the IT operations approach."
Now that a means of cross-departmental communication and feedback have been established, the next step is to find those areas of overlap where either shared infrastructure, platform, application, or a combination of the three, achieve the best results. So far, they've been able to eliminate and consolidate three separate VoIP contracts into one, get everyone on a shared instance of Microsoft SharePoint, as well as a shared e-licensing platform and an e-payment platform.
The consolidated VoIP contracts alone have already saved the state $3.2 million a year. By being able to reduce IT headcount by 110 people through attrition, the state is saving $11 million annually. Getting everyone on a shared e-mail platform saved $2M annually. Deferring agency-level capital spending on hardware, maintenance contracts, and licensing saved another $2 million per year. Moving the bureau of workers compensation off of their old mainframe and onto the state's cloud produced $13.6 million in one-time savings.
All-in the state expects to save $150 million every year on technology going forward.
Now that the Christmas trees are gone, and Davis has had a little time to reflect, he's realized the hardest part of making this project work wasn't technology, it was getting people to look outside their own areas of responsibility, see past their day-to-day needs, and embrace the concept that working together towards a common goal driven by a shared vision enabled by technology would benefit everyone.
"That was really our argument all along: let's spend less money on IT infrastructure and focus that money on getting something of value back to the citizens and our constituents," Davis said.
Find out how NASA's Jet Propulsion Laboratory addressed governance, risk, and compliance for its critical public cloud services. Get the new Cloud Governance At NASA issue of InformationWeek Government Tech Digest today. (Free registration required.)
Never Miss a Beat: Get a snapshot of the issues affecting the IT industry straight to your inbox.
You May Also Like
---