Predictions for Cloud Computing in 2020
Predictions for Cloud Computing in 2020
Multi-cloud management, "boutique" clouds and AI/machine learning developments are on tap for the cloud sector during 2020.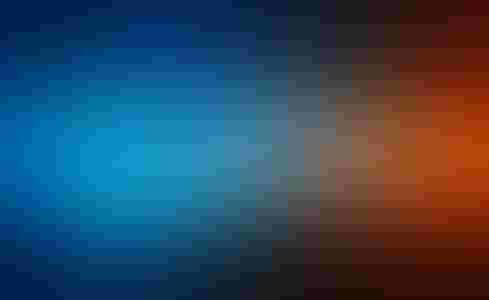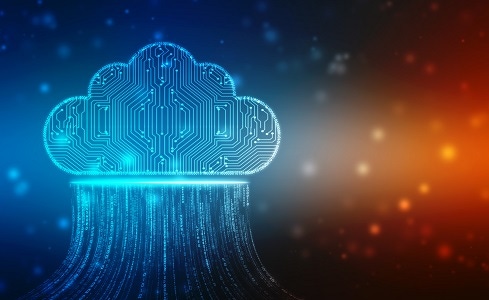 Image: Blackboard - stock.adobe.com
Clouds seemed to envelop every component of the information technology (IT) ecosystem in the past year.
The cloud computing industry matured considerably in 2019. Cloud-native computing has become the beating heart of enterprise IT and the early jockeying for position among public cloud providers has died down as AWS, Microsoft Azure, and Google Cloud Platform hold onto their considerable leads.
Nevertheless, the cloud-computing industry ecosystem continues to evolve rapidly, and the following trends are on the horizon as we move into 2020:
Multi-clouds will favor growth of specialized service providers: The centripetal forces that have been pulling workloads toward AWS, Microsoft Azure, Google Cloud Platform, and other public clouds have been waning as enterprises shy away from committing entirely to these monolithic cloud services platforms.
In 2020, enterprises will shift toward using specialized -- aka "boutique" -- public clouds to run various computing and storage workloads better, faster, and more cost-effectively than is possible with the larger cloud providers. Some boutique clouds offer commodity IaaS, competing in performance, price, versatility, functionality, and usability, while some also offer Kubernetes, virtualized microservices, and other PaaS capabilities. Some offer private and hybrid cloud deployments, plus the global presence and high-performance data centers needed to support many enterprise cloud-computing workloads.
Public cloud providers will containerize their apps and workloads for flexible multi-cloud deployment: Enterprises enjoy a growing range of tools for peeling workloads off their existing public cloud deployments and moving them as containerized microservices to on-premises environments, boutique cloud, and elsewhere within complex cloud-to-edge service meshes.
One recent bellwether of this trend was Microsoft's move to support multi-cloud redeployment of microservices that were initially built to run in its Azure public cloud. The announcement of Azure Arc propels Microsoft directly to the forefront of the emerging enterprise multi-cloud. Once it's in production, Arc will allow customers to leverage their investment in Azure microservices by cherry-picking which of these workloads to deploy to third-party public clouds, or to heterogeneous Kubernetes clusters on-premises and in the cloud, or even to diverse edge devices, such as those running its new Azure Stack Edge, a cloud-managed hardware-as-a-service offering.
Multi-cloud management platforms will become the new industry battlefront: Multi-cloud management tooling is assuming greater importance in the strategies of enterprises who seek to bind public, private, and edge cloud resources into unified infrastructures. In 2020, more cloud administrators will turn to IBM Services for Multi-cloud Management, Google Cloud Anthos, Cisco Systems' CloudCenter Suite, Microsoft Azure Arc, and the like for centralized discovery, mapping, monitoring, security, diagnostics, and troubleshooting of cloud microservices workloads.
High-powered data catalogs from the likes of Alation, Cloudera, Collibra, IBM, Informatica, and others will accelerate intelligent query and visualization of the data and metadata resources that are deployed to other domains within unified multi-cloud fabrics. In addition, DevOps professionals will also adopt source-control repositories such as  Bitbucket, CloudForge, GitHub, GitLab, and SourceForge that span heterogenous containerization and virtualization environments.
Next-generation virtual machines will help power multi-cloud computing: Hypervisors -- and the virtual machines (VM) they run -- are more popular than ever, while Kubernetes-based containerization has barely encroached in any significant way on their footprint in today's private, public, hybrid and multi-clouds. In 2020, convergence of VMs and containers will continue to deepen, while synergistic co-dependence of these technologies in hybridized platforms will intensify. VMs may soon become an integral component of Kubernetes-dominated cloud-native platforms, providing stricter multitenant application isolation at the hardware level.
One pioneering technology in this trend will be VMware's forthcoming Tanzu Portfolio, which embeds a Kubernetes runtime into the control plane of a future release of vSphere's hypervisor. Under Tanzu's core "Project Pacific," VMware customers will be able to achieve more robust hybrid deployments of containers in VMs, as well as more centralized administration of VMs and containers and more unified DevOps workflows for VM-based and containerized apps.
AIOps will enable 24x7 automation of multicloud management: Multi-clouds have already arrived in enterprises and AIOps is an emerging DevOps paradigm for automating management of clouds, software-defined networks, and every component of enterprise infrastructure management of multi-clouds. In 2020, more AIOps environments will incorporate intent-based networking, which automatically captures IT administrators' intent regarding the business and technology outcomes to be achieved through automated system monitoring and management.
As seen in recent solution announcements from Cisco and VMware, more AIOps environments will enable administrators to capture their intent as policy that specifies end-to-end network business and operational metrics. Converging with infrastructure-as-code tooling, these next-generation multi-cloud management systems will automatically translate administrator intent into configuration profile code that defines how all involved physical and virtual resources may achieve the associated service levels and other metrics 24x7.
Hybrid cloud competition will double down on AI/ML performance benchmarks: This was the year of huge hybrid-cloud industry announcements, most notably IBM's acquisition of Red Hat, but also significant product launches from Amazon Web Services Inc., Microsoft Corp.'s Azure, Google Cloud Platform, Oracle Cloud, VMware Inc., Dell Technologies Inc. and Cisco Systems Inc. Now that everybody in the cloud arena is angling for these opportunities, the industry battlefront has shifted toward convincing enterprise IT that they should move their most demanding workloads -- especially  to a given provider's hybrid-cloud platform.
One of the most notable industry milestones in this regard in the year gone by was Google's announcement that Cloud TPU v3 Pods, its latest generation of AI-optimized supercomputers, had, when deployed in Google Cloud, set some performance records in the latest round of the MLPerf benchmark competition. In 2020, every hybrid-cloud solution provider will publish MLPerf benchmark results that support their claims that their solutions can process specific AI training workloads better than those same workloads running on any of several rival on-premises platforms. This benchmark mania will become a critically important go-to-market strategy in a segment that will only grow more commoditized over time.
As we move into what's sure to be the decade of the cloud, it's not clear how long this technology industry order will survive. Considering the trend toward atomization of clouds into mesh and edge environments, the year 2030 is likely to look much different. Perhaps today's powerhouse cloud providers will have distributed their services toward massively parallel edge environments where high-performance hyperconverged devices will collaborate in massive meshes.
Never Miss a Beat: Get a snapshot of the issues affecting the IT industry straight to your inbox.
You May Also Like
---