Red Hat Expert: OpenStack May Not Be As Complex As You Think
Red Hat Expert: OpenStack May Not Be As Complex As You Think
Red Hat's principal cloud architect says you can get into OpenStack, one step at a time, accomplishing business objectives along the way.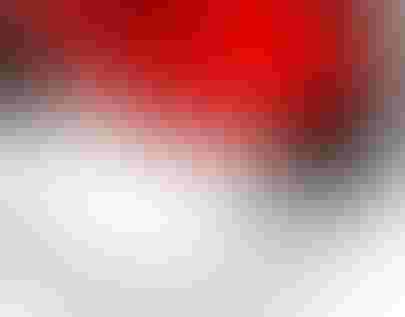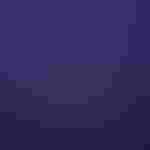 More on Cloud
Live at Interop ITX
OpenStack is perhaps best known for its complexity. It's not a single open source project but a framework meant to contain several projects with the different pieces able to work together. Different teams are working, each at their own pace, on each subsystem.
There's Cinder for block storage and Swift for object storage, Neutron for networking and Nova for compute. There's also Keystone for identity management and Glance for system image management, along with Horizon for dashboard monitoring information.
Initially, there was so much going on in so many different places that all but the most well-versed implementers were baffled as to what to pay attention to, learn and install next.
To some extent, Julio Villarreal-Pelegrino, a principal cloud architect at Red Hat, wants to dispel this perception of OpenStack as big and complex – sometimes perceived as too much so for your company's next IT cloud project.
"At Red Hat, we have lots of experience building OpenStack clouds with customers. We want to share our best practices from the field," he said in an interview on his upcoming session at Interop ITX, Things To Consider While Building an OpenStack Cloud. Villarreal-Pelegrino will speak 10:30-11:30 a.m. on May 17 at Interop ITX in Las Vegas.
There may be several moving parts, but the OpenStack framework itself, where those parts are plugged in, has been designed for its simplicity of operation, he said. Still, no one should try to implement an OpenStack cloud because it's "trendy" or the way to claim relevance with higher-ups in the organization. The task will take time, concentrated effort and resources, he said.
Want to learn more about deploying containers to the cloud? See Deploying Containers To The Cloud: Many Options.
Those who wish to go ahead with an implementation need to think about what business problem they're trying to solve and gear their efforts to it. They may need pool storage resources or some kind of flexible, on-demand compute power. Concentrating on that goal will simplify what needs to be done in the first phase of implementation.
Red Hat's Consulting branch offers a free visit where its experts will conduct a half day discovery process to help identify early OpenStack implementation goals, he noted. Other sources of such advice are readily available as well, including Rackspace, Dell, IBM and Mirantis.
"We see many types of OpenStack deployments in the field. Wherever you start, that deployment will grow over time," he predicted.
Deploying the compute component, for example, necessarily involved deploying enough OpenStack networking to serve the compute instances. Having focused and implemented one service, it's likely that the beginning implementer will find additional services are readily available, as needed.
Villarreal-Pelegrino said trying to invoke all the features of all the services will lead to greater complexity, but implementers have the option of learning from others mistakes and implementing at their own pace. Which parts will seem most complex "depends on your background," he said.
"Myself, I don't find OpenStack that complex," he noted, but Villarreal-Pelegrino has been working with OpenStack since the second release, which was dubbed Bexar in 2011 for the county surrounding San Antonio. Bexar followed the initial Austin release. Austin, Texas, was the location of the first OpenStack Design Summit in 2010. Villarreal-Pelegrino has been the technology lead for "dozens" of  implementations in both North America and Latin America.
How to choose an OpenStack partner, such as a networking hardware vendor or server hardware supplier, will be part of his session as well. Even those who already have experience in launching OpenStack may want to learn how a growing and maturing implementation will benefit from outside input.
Villarreal-Pelegrino said in the case of Red Hat, consultants are sometimes called in toward the end of a project to inspect the practices, policies and procedures used to run the cloud and offer feedback, if the implementers want an outside review.
"Many people feel comfortable with OpenStack but need a bit of help at the end. They need someone to validate what they've done," he noted.
Villarreal-Pelegrino acknowledged that today's OpenStack "is completely different to my eyes than when I started to play with it," but that's part of its appeal. It is an on-going open source project, with many skilled contributors coming with suitable technologies for different parts of the private cloud's operation.
"The number of companies contributing is really amazing. I believe in the future of OpenStack," he said.
Never Miss a Beat: Get a snapshot of the issues affecting the IT industry straight to your inbox.
You May Also Like
---