Reduce SaaS App Fragmentation for Workforce Efficiency
Reduce SaaS App Fragmentation for Workforce Efficiency
New tools and technologies can help employees work smarter, but only if they are integrated and data silos are broken down.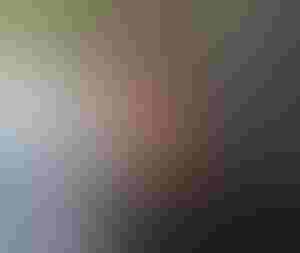 The proliferation of SaaS tools has made businesses more efficient in the last decade. However, many companies have reached a point of diminishing returns, when having too many solutions deployed in an organization results in workflow fragmentation, causing workers to spend as much time hunting for and aggregating information as they spend on their actual work.
Think about this: An average enterprise may use over 900 cloud applications to manage their processes, and 59% of workers say the number of tools they use to work has increased in the past year. The result is that the information needed to complete work is fragmented across multiple systems, instead of being stored in a single place.
Technology loses its value when it creates work and waste in the form of time searching for information, toggling between applications and copying information across tools. On the contrary, in the age of SaaS, applications should be -- and can be -- a backbone to worker productivity and efficiency. This is why it's so important for IT to step in and smooth out the integration process to alleviate fragmentation within the ecosystems they facilitate.  
1. Think beyond installation to integration
In Deloitte's Tech Trends report on the fusion of business and IT, analysts describe the future of the CIO in the shifting landscape of disruptive technologies and operational challenges. Deloitte analysts explain that as technology transforms existing business models, CIOs should be "not only the connective tissues but the driving force for intersecting IT-heavy initiatives."
One of the initiatives CIOs find themselves learning to handle is the growth of remote work. The Bureau of Labor Statistics reported that 22% of employed persons did some or all of their work at home in 2016 (that number jumps to 43% when looking at those with education beyond a high school diploma). IT teams aren't just responsible for ensuring remote workers have the technology they need to work at home, IT must also ensure remote work isn't exacerbating the problem of silos among teams.
When IT begins to take a holistic look at systems used by collocated and remote workers alike, it clears a path to integration and maximizes the benefits of the technology. To build impactful solutions, IT should engage in conversations that dive deep into use workflows to identify the real pain points, and get to the heart of the problem to truly fix it, instead of pushing the adoption of additional, but less meaningful, technology. Your goal should be to reduce user pain rather than add new layers of process. Strategic IT leaders will think beyond the installation of information technology to how the pieces work together to solve for pain points at the individual, departmental and companywide levels simultaneously.
2. Recognize opportunities to scale    
To drive holistic adoption of technology, IT must strike a balance with SaaS to empower employees to find new tools, without losing control of their IP and other data. BYOA (bring your own application) is essential for staying competitive, as it lets teams field-test new technology on a small scale and deploy further only when it drives adoption and results. This allows for the adoption of very function-specific technology sourced at the team level.  
Much of your workforce can be trusted to search for and evaluate SaaS solutions that improve their workflow, whether it's selecting a project management application or a simple browser extension that automates one of their repetitive tasks. Workers understand their own needs, and should have some leeway to make decisions that improve their own work experience. Keen IT professionals will have the eye to recognize the opportunity to scale these solutions across the larger business.
At larger organizations, when teams have their own budgets to select and implement tools, a healthy relationship with IT becomes crucial to keeping data secured and integrated. IT must play the role of ensuring apps are vetted for cybersecurity standards, ToS compliance, and API compatibility. Yet you should never be a roadblock for adoption of a technology that might make a team more effective. Managing integration and automation of various SaaS tools is a crucial to avoiding fragmentation and getting critical data into the hands of everyone who needs it.
3. Unlock data and embrace automation to increase effectiveness
What happens when information remains siloed? Simply put, teams become less effective, despite adopting software that supposedly enables productivity. In most organizations, collaborating across departments is crucial for success and agility. Marketing might have interesting insights that a sales team could benefit from, or a customer engagement score might indicate which projects an engineering team should focus on, for example.
This has led to the rise of the messaging in the enterprise, where the gaps in digital workflows are essentially patched with ad hoc instant messages from team members asking each other for data or help. It started with the enterprise social networks craze that gave way to Slack and others. These tools are great for a short interaction, but without automation and workflow management solutions, they ultimately increase the work that needs to be done.  When everything is done ad hoc, the hidden work, omissions, and stress accumulate.
In the months and years to come, I predict that automation will play a crucial role in helping IT implement and integrate multiple SaaS tools. Airbnb, for example, was able to meet aggressive deadlines for its "Trip Experiences" product by automating a repeatable process to increase the capacity and organization of its creative teams. They follow a templated, semi-repeatable process that includes web page development, video production and more. This use of automation allowed their creatives to focus on the artistic parts of their jobs rather than the administrative parts.
The future of many companies would look much brighter if information became easily accessible by everyone at the right place at the right time. While new tools and technologies can help employees work smarter, if they aren't integrated with the broader stack of tech tools a company uses to run its primary functions, new data fragmentations will form. Once IT leaders find the balance between supporting the adoption of new tools and ensuring these technologies share data with other systems, fragmentation can be avoided.
Andrew Filev is chief executive officer for software provider Wrike.
Never Miss a Beat: Get a snapshot of the issues affecting the IT industry straight to your inbox.
You May Also Like
---