Report: AWS Lambda Dominates as Serverless Adoption Grows
Report: AWS Lambda Dominates as Serverless Adoption Grows
Survey by Datadog shows ongoing prevalence for Amazon's Lambda service as organizations scale up their use of serverless architecture.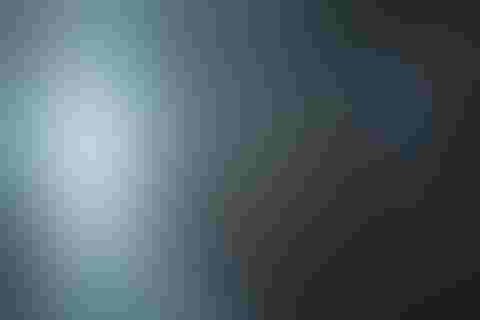 Image: jamesteohart - AdobeStock
As more organizations adopt serverless architecture, they may be trying to make life a bit easier for developers. A survey by cloud monitoring service Datadog, as well as separate research from Gartner, point to a buildup in serverless architecture as enterprises chase digital efficiency. For the moment, AWS Lambda remains the incumbent leader among serverless computing services, though potential exists for rivals to grow in this market.
Stephen Pinkerton, product manager with Datadog, says his company collected responses from its customers for the state of serverless report, which focused on AWS Lambda because of its overall popularity as a serverless option. Some of the customers indicated they use serverless functions through Google Cloud and Microsoft Azure.
The common thread, he says, is that the developer experience is here to stay, such as writing code that responds to an event, and serverless compute speaks to greater efficiency. "Developers like that and CIOs, CTOs, and engineering managers are looking into it," Pinkerton says. "It means that if your company's core competency isn't running servers or managing databases, you get to focus on just what your business does."
A little more than one year ago, Gartner posited that by 2020 more than 20% of global enterprises would deploy serverless technology, up from less than 5% in late 2018. Gartner has described serverless computing as an architecture that could eliminate infrastructure provisioning and management, while being application centric. The idea is that a service provider uses their servers as the underlying resource. Gartner has noted serverless is not a replacement for virtual machines or containers.
Datadog's survey showed there is a diverse array of serverless adopters such as financial institutions, governments, and Silicon Valley companies, says Pinkerton. For example, a team might write Lambda functions to ensure all laptop nodes are encrypted to meet regulatory compliance. Lambda's services may also be applied alongside containers, he says, and not always to lift-and-shift entire infrastructures. Some organizations adopt serverless for new greenfield projects, Pinkerton says, rather than replace existing infrastructure.
While it may still feel like early days for serverless, he says this space is scaling up and evolving quickly as organizational buy-in extends beyond developers. "I think we're going to see more serverless computing adopted for production applications and background jobs." Pinkerton also sees serverless permeate more into edge computing as serverless databases and message queues become more prevalent. "It just makes more sense to shift the liability of how to scale infrastructure over to a cloud provider and let companies focus on their core competencies," he says.
Gartner's Arun Chandrasekaran, distinguished vice president and analyst, says growth in adoption of serverless continues as a programming model for writing apps but he also says the definition of serverless is expanding to include the operating model. Chandrasekaran says serverless adoption is inching close to the 20% this year but might fall slightly below prior expectations. "The adoption rate could be between 10% and 20% at this time," he says.
The nature of serverless continues to mature, Chandrasekaran says. In the past year, he says, more on-premise oriented frameworks with serverless functions ran across multiple environments. "There are such efforts afoot in the community," he says. "Some of these efforts are very nascent at this time but the strategic direction the industry is heading towards is a slightly more hybrid view of serverless." Chandrasekaran also sees more standardization around serverless tooling coming into play.
As a pioneer in the category, AWS Lambda maintains a substantial lead in adoption, he says, over every other player in this space. Microsoft Azure has some traction, Chandrasekaran says, and Google is trying to offer different options with Cloud Run and Knative. AWS Lambda has helped secure its position though by building up the tooling around core serverless services such as monitoring, he says. "They also support a broad set of programming languages."
Rapid scalability and seemingly infinite resources in the cloud are part of serverless appeal, Chandrasekaran says, increasingly the likelihood for further adoption among organizations. "Trying to get that up and running in an on-prem environment is not easy," he says. There are some scenarios where on-prem serverless does make sense, Chandrasekaran says, along with the growing interest in edge environments with serverless through the likes of providers such as Cloudflare. He expects the future of serverless to include support for more programming languages, improved supporting tools in security, application debugging, and monitoring. There also may be a tide of consolidation on as bigger companies acquire serverless startups. "The scope of what is serverless is definitely broadening and we are seeing new uses cases emerging in the marketplace," says Chandrasekaran.
[Navigating the ever-changing data center industry is no easy feat. Data Center World is where you and your team can source and explore solutions, technologies and concepts you need to plan, manage and optimize your data center.  Join the IT industry at Data Center World, March 16-19, in San Antonio, TX. Using the code IW100 will grant you $100 off a conference pass. Learn More Here.]
Never Miss a Beat: Get a snapshot of the issues affecting the IT industry straight to your inbox.
You May Also Like
---