Samsung Chromebook: Hands-On Review
Samsung Chromebook: Hands-On Review
Samsung's latest Chromebook benefits from rapid improvements in Google's Chrome OS. Is this cloud computing vehicle right for you?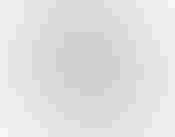 Samsung Chromebook
(click image for larger view)
Samsung Chromebook
Google's latest Chrome OS device, the third-generation Samsung Chromebook, isn't quite disposable, but it's so affordably priced--$249, or $330 with 3G--that you could drop it and live with yourself. All your valuable data would be safe in some distant data center.
When Google senior VP Sundar Pichai introduced the new Samsung Chromebook at a media event in San Francisco on Thursday, he said, "To us, Chrome OS represents the most distilled form of cloud computing we can find."
For Google, Chrome OS is not about the hardware, it's about cloud services and online ad revenue. In the era of mobile devices and cloud computing, hardware no longer matters, at least not the way it did in the era of desktop computing.
[ Learn more: read Google's ARM-Based Samsung Chromebook Just $249. ]
Amazon CEO Jeff Bezos articulated the new reality at an event introducing the second-generation Kindle Fire last month. "People don't want gadgets anymore," he said. "They want services that improve over time."
Taken literally, this is an absurd pitch to sell gadgets. But Bezos has a point. Most people don't want to be IT administrators; they just want their devices to work well, for local or remote applications.
But people do want gadgets, even if they're now looking at factors beyond price and performance. And the new Samsung Chromebook is a gadget worth wanting.
The Specs Impress
Samsung's third-generation Chromebook features an 11.6" screen with a 1366 x 768 display. It measures 11.4" x 8.09" x 0.69" and weighs 2.43 pounds. Its form factor is close enough to the 11" MacBook Air (which weighs 2.3 pounds and measuring 11.8" x 7.56" x 0.68") that it's comparable as a mobile device.
If compared on the basis of price, the Chromebook wins by a factor of four. But Google doesn't expect anyone to stop using their $1,099+ MacBook Air for a $249 Chromebook. Pichai acknowledged that Apple, with the MacBook Air, "set the bar in terms of what a great laptop is," and hinted that higher-end Chromebooks may be developed. But he sees the latest Chromebook filling a different niche, as a second or third computer in affluent households, as something that gets picked up and passed around for checking email and surfing the Web, or as an affordable computer, particularly in areas where mobile devices are more popular than pricey computers.
The Chromebook looks more than a bit like a MacBook Air, though it feels more flimsy: Samsung encased its electronics in plastic rather than aluminum, albeit serious-looking silver plastic rather than the Chromebook Series 5 Arctic White that suggests a child's toy. The Chromebook gives and flexes in a way the metal MacBook Air doesn't. It's also more easily scuffed and scratched. But for the price, that can be forgiven.
The new Chromebook is also less elegant from a design perspective. A cylindrical screen hinge protrudes from the closed Chromebook, adding an unnecessary speed bump to the device's otherwise clean lines.
The device, however, isn't really designed to compete with the MacBook Air. It's more of an alternative to tablets, like the iPad, the Galaxy Tab, and the Nexus 7. As a tool for accessing Google Apps, the Chromebook works better because it has a built-in keyboard. For e-book reading, you'll probably be happier with a tablet. As a portable video screen, it's probably a toss-up--some viewing scenarios may favor a tablet but having a keyboard to keep the screen in a fixed position can be useful too. Like many Android devices, but not Apple's iPad, it can accept external storage cards card through its 3-in-1 multi-card slot (SD/SDHC/SDXC).
The Chromebook comes with 16 GB of internal storage capacity, but Google is throwing in 100 GB of online Google Drive storage for two years at no charge, which would cost $120 if purchased.
Like most tablets, the Chromebook relies on an ARM-based chip. The device's Samsung Exynos 5 Dual runs cool enough that no fan is required when the processor is being taxed by computational-intensive applications, like playing videos and games. Silence is an under-appreciated aspect of computing.
The Chromebook's ARM architecture also helps keep the device running longer. Google says the device will last for 6.5 hours on a single charge.
In terms of I/O ports, the Chromebook is well-equipped: It comes with one USB 3.0 port, one USB 2.0 port, an internal mic/headphone port, and one HDMI port. It includes a 0.3-megapixel VGA webcam and a pair of 1.5-watt speakers. It's Bluetooth 3.0 compatible and supports dual band Wi-Fi 802.11 a/b/g/n. The $330 model includes a 3G cellular radio for connecting to a mobile data carrier. Google has made much of its ability to improve Chrome OS and to push operating system updates silently to users' devices. And deservedly so. The third-generation Chromebook offers a vastly improved user experience because Chrome OS has come so far since Google introduced it in preview form in late 2010.
What happened? Google decided to stop fighting the desktop metaphor. Early Chromebooks, like Google's CR-48 and the first generation Samsung and Acer devices, were about as much fun to use as an airport computing kiosk set up to support Web browsing and nothing more. Chrome OS felt like a prison, like the desktop typically behind the browser had been hidden. That may have been nothing more than user expectation, but user expectation is part of the user experience, and that experience tends not to be positive when expectation is denied.
Earlier this year, Google made its Chrome OS browser window behave like a browser on a Mac or Windows computer--it can now be minimized to reveal a desktop with files and icons. Chrome OS has gained a menu bar at the bottom of the screen with Web app icons. Clicking on a device-related icon, like the battery, produces a free-floating menu pane, without any reference to the Chrome browser. There's a files folder, accessible from the Apps menu in the menu bar, that displays local downloads and remote Google Drive files. In other words, Chromebooks have adopted more legacy user interface conventions and are better for it.
Another huge improvement is the ability to work offline in Google Docs and other Web apps that support offline storage APIs. Google still lives in the fantasy world of its self-interest that assumes Internet connectivity is the norm--its offline documentation still talks about the absence of connectivity as a rare thing. But at least the company has accepted that people don't always have Internet access and has updated its software accordingly.
Google's Chrome Remote Desktop software, available from the Chrome Web Store, enhances Chrome OS even further. It allows users to easily access OS X or Windows computers through their Chromebook or any Chrome browser. And that's to say nothing of the value of Google's cloud-based services, like Google Apps, Google Drive, and Google+ Hangouts, which run in any modern browser, on devices running Chrome OS, Android, OS X, iOS, Linux, or Windows.
Google calls the Samsung Chromebook "the perfect additional computer. For everyone." It's not perfect, but it's very good, even excellent compared to what else you can get for $249. It would make a fine additional computer, if you need a second or third, or if you need a device for traveling abroad but don't want to risk the loss or theft of the data on your laptop. It's also well-suited for teens and tweens, or anyone disinclined to enjoy computer maintenance and security-related twiddling. It's a viable alternative to a tablet, particularly if you do a lot of typing. It's not a replacement for high-end laptops. But Chrome OS keeps getting better, and Chromebook hardware is headed in the same direction.


Never Miss a Beat: Get a snapshot of the issues affecting the IT industry straight to your inbox.
You May Also Like
---