TellSpec Brings Big Data To Dinner
TellSpec Brings Big Data To Dinner
Handheld scanner uses spectroscopy, cloud-based algorithms, and mobile app to deliver nutritional facts -- and red flags -- about the foods we eat.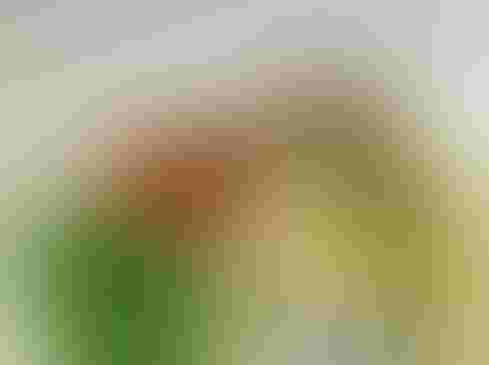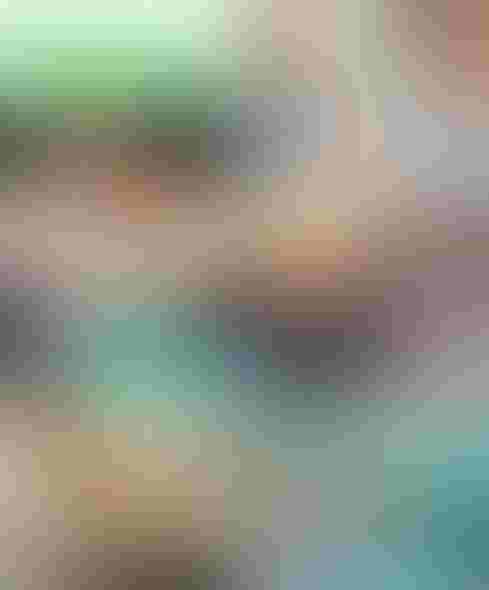 20 Great Ideas To Steal In 2014
20 Great Ideas To Steal In 2014 (Click image for larger view and slideshow.)
You're at a cozy European bistro, and the waiter brings your order: fettuccine alfredo. But before lifting your folk, you discreetly scan the pasta dish with a small handheld device. Moments later, your smartphone delivers the bad news: one of the dish's ingredients is lupine flour, which can cause a severe reaction in someone -- like you -- with a peanut allergy.
Such data-driven ingenuity isn't possible just yet, but it may be in the near future. TellSpec, a biotechnology company based in Toronto, is developing a handheld device that scans the stuff we eat -- not barcodes, but actual foods and beverages. It sends this information via your mobile device or PC to TellSpec's cloud-based servers, which identify allergens, calories, chemicals, nutrients, and other ingredients present in the scanned food. These findings are then sent to a TellSpec app on the user's device.
The handheld scanner, which resembles a flattened computer mouse, has a small opening at one end for connecting the device to a keychain. Its expected price tag -- $400-$500 when it ships in the fourth quarter of this year -- will likely limit its consumer appeal, however. Beta testing will begin next quarter.
"We're coming up with ideas for how to finance these -- maybe via subscription," TellSpec founder and CEO Isabel Hoffmann told InformationWeek in a phone interview. "Most people should have access to it. It should not just be a device for the rich."
[What happens when the Internet of Things meets household tech? Read Big Data In The Home.]
Here's how the device works: The TellSpec scanner beams light at a food item you want to analyze. Using a spectrometer, it measures the reflected light and sends the information via Bluetooth to your smartphone, tablet, or computer, which forwards the data to TellSpec's servers in the cloud. "It sends the information to the algorithm, and from that information we can detect the ingredients in the food," Hoffmann said.
TellSpec's findings are then sent to your mobile device or PC, allowing you to make a more informed decision on whether to buy or eat the scanned item.
Hoffmann said the scanner currently has a 90% accuracy rate -- a number she expects to rise as the food detection system gains access to crowdsourced data, first from beta testers and later from a larger pool of users. "We have developed a very sophisticated learning algorithm, and of course, the more data we enter into this algorithm, the better it will perform."
Once beta-testing gets under way, TellSpec will begin accumulating data on what people eat, as well as other information provided by users. "Are they bloated? Do they have hives? Do they get dizzy? Does their blood pressure go down? These types of questions. We will not violate privacy, because we will not sell individual data, but we certainly will collect this data."
TellSpec's longer-term goal is to ditch the handheld scanner and focus on its cloud-and-app technology. For this to happen, however, smartphone manufacturers must integrate spectrometers into their devices. TellSpec is "currently in discussions with three of the largest groups in the world that produce smartphones… to integrate [spectroscopy] technology into their phones," Hoffmann said, without naming names. "It's definitely something that will be integrated into phones -- not just to test food, but to test anything. Our algorithm is agnostic."
Further down the road, scanning technology might be used to detect pesticides and carcinogens in the foods we eat, Hoffmann said. Given the right amount of data, including personal details such as the user's genetic makeup, a food-scanning system might help users avoid foods with potentially harmful ingredients.
"We can warn them, 'Should you really be eating that?'"
IBM, Microsoft, Oracle, and SAP are fighting to become your in-memory technology provider. Do you really need the speed? Get the digital In-Memory Databases issue of InformationWeek today.
Never Miss a Beat: Get a snapshot of the issues affecting the IT industry straight to your inbox.
You May Also Like
---