Time to Turn Project Management into Product Management?
Time to Turn Project Management into Product Management?
Companies want to see business results from IT projects, but can traditional IT project management get them there?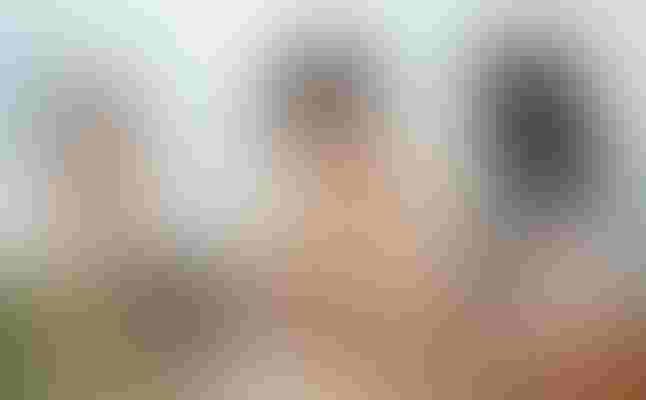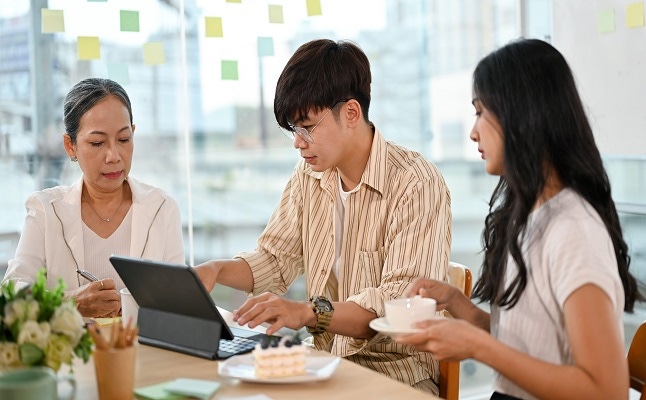 Bongkarn Thanyakij via Alamy Stock
As time cycles get reduced on new IT systems, users and IT are increasingly looking at IT deliverables as products more than as projects. Think about whether there is a difference between managing a product and managing a project.
A project manager is someone who "organizes, plans, and executes projects while working within restraints like budgets and schedules," according to Coursera. That is a job description that most IT professionals are familiar with.
The project manager is responsible for tactically managing a project from start to finish, but he or she isn't necessarily responsible for creating the vision for a resulting IT product and how it will benefit the business today and in the future.
In contrast, a product manager must think of an IT project as a productized deliverable for the business that generates immediate value and will provide a pathway for expansion well into the future, making the company's investment into the product worthwhile.
The product manager oversees the end-to-end process of launching a new product to market or improving an existing one, from concept to release. This person works to bring cross-functional teams together on the vision of a product. They prioritize development based on customer needs and what the business requires. He or she has a strategic vision for both the technology deliverable and the business processes and results it is intended to produce.
When I've worked with IT project managers, I've always tried to inspire them to think like product managers. When this happens, IT leaders become invested and educated in the business. They begin to see the technologies and the systems that they bring to their internal user markets as ways to improve company revenues, operations, and strategy formulation.
They become advocates for both user communities and IT, and their ability to productively participate in both camps gets noticed. For the individual IT managers who can make the transformation into product management, this recognition can often lead to promotions. For companies, an IT product management direction provides them with better and longer lasting benefits from their IT investments.
Not every project lead in IT can make the transition to being an effective product manager, but the more that CIOs and senior IT executives cultivate a product management approach to projects, the more IT will succeed in meeting and exceeding the needs of the business.
Here are several ways to build a product management culture in IT:
Reference projects by their business goals, not just by their names. IT and users tend to name projects by the terminology of the software or processes the projects address. Common names for projects include ERP, CRM, employee HR benefits portal, and accounts payable. That's fine, but alongside this project nomenclature should be a reference to the business intent of the project.
For example, instead of just titling a project "CRM," you could reference its business purpose by saying "build revenues and loyalty by creating a 360-degree view of each customer so that everyone in the company understands the customer."
Measure project success by business results, not complete dates. If the goal of a CRM project is to improve the customer experience to generate loyalty and repeat sales, it should be straightforward to create a baseline metric of how much repeat business the company is getting from customers before and after project implementation. This is an important differentiator between product and project management.
In a project management approach, IT considers a project successful once it is implemented and off the to-do list. In a product management approach, the IT product manager stays with the project and the user. He or she meets periodically with users to see if the desired business metrics are being achieved.
Maintain a project vision. If the business goal is to be a totally customer-centric organization with the belief that the approach will generate greater revenues, the first stage implementation of a CRM system might be to integrate sales, marketing, customer service and call center information for a uniform, 360-degree view of the customer. Such a view would give sales advance insight into a customer that is experiencing service issues with a product, and who might not be ready for the next sales pitch.
However, the vision for a totally customer-centric company doesn't stop there. In a new CRM evolutionary phase, the business might also want to include inventory management, distribution, purchasing, manufacturing, engineering, and finance in the integration. This would enable engineering to see where product components repeatedly fail during manufacturing, so the former could redesign the product. At the same time, purchasing might investigate finding an alternate supplier for a troublesome component.
Regardless of the development phase that the CRM system is in, a manager with a product management orientation keeps his/her eyes focused on the entire evolution of the product and the value it delivers to the business. This total product vision is what IT should be reporting on to the board and to C-level management.
Choose people who have the ability to become product managers. Not everyone in IT has the ability or the desire to be a product manager. There will be some who prefer to stay within the IT "envelope" and not get out into the user or business world. Others might have the interest, but lack the communication, negotiation, and visionary skills that a product manager requires.
IT leaders are most likely to find product managers among the business analyst group, which has both business and IT savvy, along with the empathy and relationships with users and the end business.
Use integrated project teams. One of the benefits of DevOps is that it brings users and IT together in projects from concept to deliverable. This fosters an open exchange of ideas in a transparent project environment. In a product management approach, these same cooperative ingredients are essential, with the product manager demonstrating the ability to command and communicate with a cross-disciplinary team.
Report regularly, and in terms the business understands. Some years ago, as CIO, I was tasked with a monumental conversion of data center hardware and software that had been obsolete for many years. This conversion was a painful process. It engaged everyone in IT. Worse yet, the sheer scope of the conversion would take everyone off project work for the company for at least one year.
I struggled with how to make this project justifiable in the eyes of the manufacturing, engineering, finance, and sales departments that were in need of new IT and now had to wait.
I did three things:
Define the business reason for the conversion, which was that we couldn't move the company forward with technology or business processes until we moved ourselves onto hardware and software that could grow with us.

Give users weekly updates on the conversion process with a "percent complete" bar chart that everyone could see.

Meet strategically with business leaders across the company to develop the strategic directions that they wanted to take the business and technology once the conversion was complete. In this way, IT for the business was still strategically moving forward.
What to Read Next:
How to Set Realistic IT Project Deadlines
5 Traits To Look for When Hiring Business and IT Innovators
Never Miss a Beat: Get a snapshot of the issues affecting the IT industry straight to your inbox.
You May Also Like
---