VMware: Run OpenStack On Our Infrastructure
VMware: Run OpenStack On Our Infrastructure
VMware unveils a slate of virtualization, hybrid cloud, and management announcements as its VMworld user conference opens.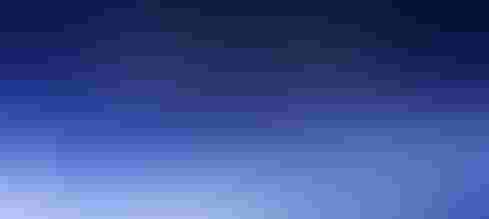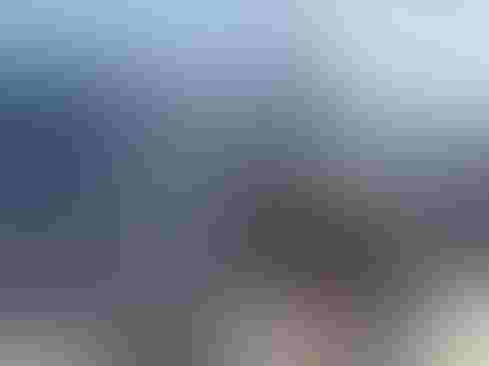 Geek's Guide To NYC Travel: Interop Preview
Geek's Guide To NYC Travel: Interop Preview (Click image for larger view and slideshow.)
VMware wants to try on a new suit of clothes. While it certainly plans to continue dominating enterprise virtualization with its proprietary product line, it would also like to host open source clouds on top of it.
VMware's acquisition of Nicira in 2012 showed it had an interest in the OpenStack cloud software project. Nicira was a leading contributor to the software-defined network part of OpenStack, and SDN was a missing element in VMware's software-defined data center. It was widely assumed that VMware would pick up on OpenStack's solution to the problem, add it to its product line, and that would be as far as it would go with OpenStack.
On the contrary, it's been busy integrating key products with OpenStack so that an OpenStack private cloud may be built on top of a VMware-based data center. That's because it's clear not all IT shops, even those that, like VMware, are going to rely on VMware for their cloud software. PayPal is a good VMware customer basing its private cloud on OpenStack.
VMware has been hard at work integrating not only its NSX software-defined networking with OpenStack but also its core vSphere, vCenter Operations Manager, and vCloud Suite with OpenStack open source software, said Edward Hsu, director of product marketing, and Dan Wendlandt, director of product management for OpenStack at VMware.
[Docker containers are generating a lot of buzz. Want to learn more? See What Docker Means For VMware, Cloud.]
"We're doing a lot of work to make sure customers have a broader set of options, on-premises and off," explained Hsu in an interview with InformationWeek prior to VMworld, which kicked off Sunday in San Francisco. In one sense, by embracing OpenStack VMware is making its final claim as the best supplier of the software-defined data center, still an abstract construct that nevertheless embodies VMware's aims of automating all phases of data center operations from the virtualization console.
Customers will see the results sometime in the first half of next year when VMware Integrated OpenStack becomes generally available. Those most interested may sign up for a "qualified" or limited beta release on the VMware website this week.
Included in VMware Integrated OpenStack will be an OpenStack distribution that IT departments may use to optimize private-cloud operations with the VMware-virtualized data center. Until now, VMware executives have spoken in "us vs. them" terms of VMware's vCloud software versus other public- and private-cloud operations. Now it's talking of vCloud systems hosting and working alongside an OpenStack operation.
"The best way to run OpenStack is on your existing VMware infrastructure," said Wendlandt, the former director of product management at the cloud-operations oriented Nicira.
Just in case, VMware is also working with Canonical, supplier of Ubuntu with its own OpenStack distribution, and OpenStack distributors Red Hat, Suse, Mirantis, Piston, and HP, "to make sure their offerings work well with VMware infrastructure."
It's likely VMware's OpenStack embrace is a result, not only of its admiration for a successful open source project, but also of its fear that VMware customers will use vSphere and ESX Server for legacy system operations and stop there. VMware's early success was in consolidating enterprise applications on fewer servers. Now it needs to translate that success into managing future composite and "microservice" applications with a completely different -- in some cases, distributed -- architecture. Many enterprises are adopting a mobile- and cloud-first approach in building their next-generation apps.
As if to genuflect toward where the pressure is coming from, Wendlandt noted: "Developers are clamoring for cloud APIs."
In another sign of how far it's willing to go to change with the times, the VMware executives said for the first time that VMware virtualization management has embraced the goal of managing Linux containers, such as workloads created in the Docker format, as part of its vSphere management console. But Wendlandt said VMware will talk more about that at VMworld.
VMware also announced at VMworld that it will make a management suite available as a separate product that can be applied to either the on-premises virtualized environment or to a cloud environment, whether on-premises or in another location. The vRealize Suite will be a single management product, lifted out of the all-VMware environment but able to be set down in a heterogeneous cloud to manage either ESX virtual machines or OpenStack cloud workloads. Unlike vSphere or vCenter products, vRealize can be purchased as a hosted, online offering, allowing IT managers to substitute a familiar management interface in the cloud instead of working with the more limited management tools available with vCloud Hybrid Service, said Wendlandt. Without vRealize, an IT manager wanting to use a full management suite in the VMware vCloud Hybrid Service had to install a purchased copy there. The hosted version will be dubbed vRealize Air Automation.
In another VMworld announcement, the company said vCloud Suite 5.8 is now available for those who wish to build a private cloud based on vSphere. The 5.8 release supplies enhanced policy-based provisioning. With it, IT managers can add compute, network, storage, security, and disaster recovery services to an application's virtual machine as it's provisioned.
Disaster recovery plans may now cover up to 5,000 virtual machines per vCenter Server, or five times the previous 1,000 VM limit. Users self-provisioning a server will be able to choose a predefined disaster recovery protection tier from vCloud Automation Center.
In a major network virtualization update, NSX is now in use by 150 customers and the product has a $100 million annual run rate, said Wendlandt. The new capabilities in the NSX 6.1 release include improved connectivity with the hybrid cloud; equal cost, multi-path routing; and network micro-segmentation or subdivision among user types. The fine-grained management allowed in a software-defined network also provides for greater security features where they're needed, Wendlandt said. And with the upgrade, it will be easier for security features to travel with specific workloads as they're moved in the cloud or in the data center.
In its ninth year, Interop New York (Sept. 29 to Oct. 3) is the premier event for the Northeast IT market. Strongly represented vertical industries include financial services, government, and education. Join more than 5,000 attendees to learn about IT leadership, cloud, collaboration, infrastructure, mobility, risk management and security, and SDN, as well as explore 125 exhibitors' offerings. Register with Discount Code MPIWK to save $200 off Total Access & Conference Passes.
Never Miss a Beat: Get a snapshot of the issues affecting the IT industry straight to your inbox.
You May Also Like
---