Weighing Doubts of Transformation in the Face of the Future
Weighing Doubts of Transformation in the Face of the Future
Deloitte's 2021 outlook posits enterprises should double down on digital transformation and reskilling. What about those not ready to commit to change?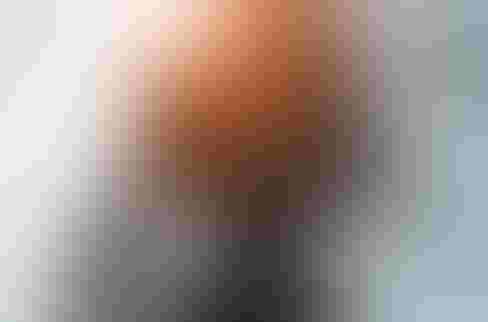 Image: metamorworks - stock.Adobe.com
In its recently released 2021 technology industry outlook, Deloitte lays out recommendations for organizations to be more competitive in the rapidly evolving landscape -- yet there may be holdouts who question taking on such moves.
The three macro suggestions the analysis presents are redoubling digital transformation plans, emphasizing retraining workers for the remote world, and reconsidering how manufacturing gets done. Paul Silverglate, Deloitte's vice chairman and US technology sector leader, spoke to InformationWeek about what organizations might gain if they follow such recommendations and the challenges they may face if they push back against change.
Some folks say they do not want to pursue digital transformation or believe their current tech skills are enough regardless of industry trends. What potentially lies ahead for them?
You don't have to [change], but you will be left behind. Seventy-four percent of CEOs believe that their talent force and organization need to be a digitally transformed organization, yet they feel like only 17% of their talent is capable and ready to do that. That gap is glaring. That's coming from the tops of organizations and businesses. The first mover advantage has kind of passed already. Now we're getting into the phase of cloud migration and the concept of everything-as-a-service. Digital transformation is easier to attain. You don't have to be the first mover or early adopter.
The companies that help you live, work, and play inside your home were pretty resilient during the COVID-19 pandemic. Tech, media, and fitness companies like NordicTrack and Peloton that helped you stay inside your house, they were the ones that needed to transform digitally immediately to deal with the significant increase in demand along with significant supply chain challenges.
Now we are seeing other industries that saw a bit of a pause during COVID -- consumer, travel, entertainment, energy -- those businesses are seeing or expecting this uptick in the summer travel period, the pent-up demand of Americans. Interest rates are very low, and they haven't been able to spend [as much] money for the last 12 to 18 months by the time the summer comes around.
Those companies are getting nervous about how they will deal with this increase in demand and to transform digitally and do it quickly through the everything-as-a-service model is what they're looking forward to.
Now the question becomes how do these companies' internal workforces get trained up in order to support this change in focusing on things digitally and this increase in demand that's coming.
Cost drives some of the reluctance to change. Where are we in terms of the costs associated with digital transformation? Is it a manageable cost now? Does it still come at a premium to make it happen? Is the cost becoming more digestible for organizations?
It is becoming more manageable from a cost perspective and from a talent perspective. It is evolving. Hyperscalers, the big cloud companies recognize the benefit of digital transformation and each of them has very significant cash incentives they are willing to go to larger organizations with to help fund their digital transformation when they move their products to a cloud platform.
That is a very tactical, direct source of funding. If you're willing to sit down with advisors, the hyperscalers, and the application companies you can put together a digital transformation journey that's doable within your organization. That is happening now. There are companies on the other side of that already and many, many companies looking into that.
How long that funding will last and if that will continue -- that will continue as long as it's a value proposition to the hyperscalers. There is probably an urgency in getting together that mashup with the hyperscalers, an advisor, infrastructure companies like the HP, and application companies to pull that together. As long as it makes money for the hyperscalers, there'll be money there. Then you'll need to do it more on your own.
What does the road ahead look like for organizations that think there may be a way for them to just not go through with transformation? What kind of landscape could they face in the years to come?
Talent is fungible but limited. There will be a draw for talent to self-select to companies that are state of the art, not necessarily leading edge, versus companies that move slower. Being able to have people in-house who can help run these programs -- it gets more complex when you have to use multiple partners and suppliers. That is a skillset that needs to be built. There's a scarcity to that talent. If you don't do this earlier, you may not have the talent to execute on that when the time comes.
The supply chain is getting more complex, meaning these products are complex and that the different things that have to come together to make the product operational come from all over the world. The regulatory environment is increasingly complex so transparency and visibility deep into your supply network, which now will have a lot more partners, really can't be done with a current, analog environment where you're doing batch processing on a monthly basis, weekly basis, or end of the day basis.

Paul Silverglate, Deloitte
You really have to have real-time data that is synced to your direct suppliers and other suppliers in your ecosystem so that you can understand if one supplier is not able to support the demand that's coming, you can toggle to another supplier. That requires real-time data. With the introduction of 5G, particularly in factories and businesses, being able to share information and have real-time data directly from your suppliers and manufacturers is going to become a thing.
Then it will be a process of who has the information quicker to make the order faster and get the allocation earlier. Waiting for your reporting analytics, your demand planning to come at the end of a week or month, you are already going to miss the boat. With the proliferation of 5G, that is where that is headed. Real-time data inside the factory that can be shared in a secure and private way with their ecosystem.
What seems to be the popular route to addressing the talent question that organizations face? Hiring externally for the skills they want? Reskilling in-house? A combination of both?
If you can do this internally with your talent, it's obviously a stickier and better, cheaper route. It's going to be a combination of all of those. There are hiring campaigns. Particularly within tech, there's lots of open positions out there. Organizations like mine have lots of open headcount for talent in this area. Bringing people in and training them up is important.
There's a rule of thumb about talent within organizations. A third of your talent is rarer to go with regards to transformation. A third of your talent can get on the journey and a third of your talent can be very resilient to that. If you believe that two-thirds of your talent is ready to go on the journey they're dying for that internal training, they know the organization, and they're well-connected within the organization.
For related content, follow-up with these stories:
Can Cloud Revolutionize Business and Software Architecture?
Are No Code and Low Code Answers to the Dev Talent Gap?
The Inevitable Rise of Intelligence in the Edge Ecosystem
Ways to Fight the Skills Gap in DevOps and the Cloud
Deloitte on Cloud, the Edge, and Enterprise Expectations
Never Miss a Beat: Get a snapshot of the issues affecting the IT industry straight to your inbox.
You May Also Like
---